Laughter Lounge Festival
British Comedy Guide announces Laughter Lounge online comedy festival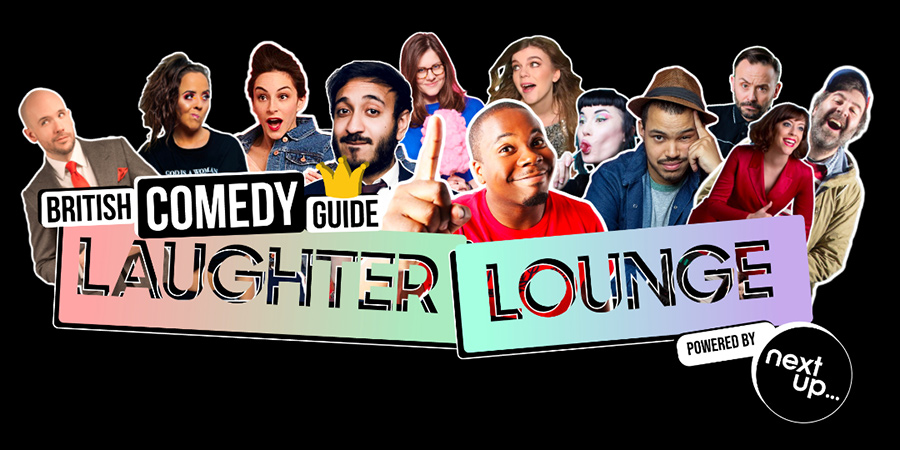 British Comedy Guide is launching a virtual comedy festival.
The Laughter Lounge Festival is due to run from Monday 28th September until Sunday 4th October and will feature a number of comedians performing live. It is being delivered in partnership with comedy streaming experts NextUp.
Across the seven days of the festival, each night will have a 'behind the scenes'-style comedy panel discussion, interview or Q&A session at 7pm; followed by a stand-up gig at 9pm. All will take place live using the Zoom technology, and beamed directly into the homes of ticket holders.
Those taking part are: Tom Allen, Angela Barnes, Marlon Davis, Tom Deacon, Jess Fostekew, Stuart Goldsmith, Janine Harouni, Bec Hill, Sarah Keyworth, Laura Lexx, Pope Lonergan, Archie Maddocks, Geoff Norcott, David O'Doherty, Luisa Omielan, Micky Overman, Lauren Pattison, Kiri Pritchard-McLean, Mark Watson, Bilal Zafar, plus comedy writers Joel Morris and Neil Webster.
A further star will be confirmed shortly.
The 7pm events will be hosted by Alison Thea-Skot, and focus on topics including podcasting, comedy writing, mental health, and going viral online.
Meanwhile Tom Allen, Luisa Omielan and Jess Fostekew will be amongst those performing live at 9pm.
Tickets cost £10 per show, or a whole-festival pass can be bought for £79, including access to all 14 events plus a year's membership to NextUp, the "Netflix of comedy", which provides hundreds of full-length comedy shows to stream. More info & tickets
NextUp already has experience of running a virtual event, having held a month-long online festival earlier in the Summer.
Dan Berg, co-founder of NextUp, says: "Following the huge success of our virtual comedy festival in July, we've decided to keep the comedy coming during COVID and produce another one... but with a bit of a twist. Partnering with the lovely team at British Comedy Guide, this festival will feature not only immersive and hilarious comedy performances, but also interactive panel discussions with some of the leading faces in comedy - giving fans a rare insight into some really interesting topics. I might be biased as I'm a bit of a comedy nerd myself, but I think this is going to be really special."
British Comedy Guide's editors add: "We're incredibly excited to be partnering with NextUp and some of the UK's hottest comedy talent to deliver laughs and interesting comedy-related discussions direct to fans across the country. With most venues still closed we're proud to be doing a little something to help sustain the live industry and deliver fans a dose of something approaching a real club night. NextUp are experts in online comedy so we're all in very safe hands!"
Laughter Lounge schedule and tickets
Share this page
Line-up updated on 11th September.