Comedy podcast winners 2018
Beef And Dairy Network wins Gold at Podcast Awards
Beef And Dairy Network Podcast was named Best Comedy at the British Podcast Awards 2018
Babysitting Trevor took Silver, with A Gay & A NonGay claiming the Bronze prize
Cariad Lloyd's Griefcast picked up three awards, including Podcast Of The Year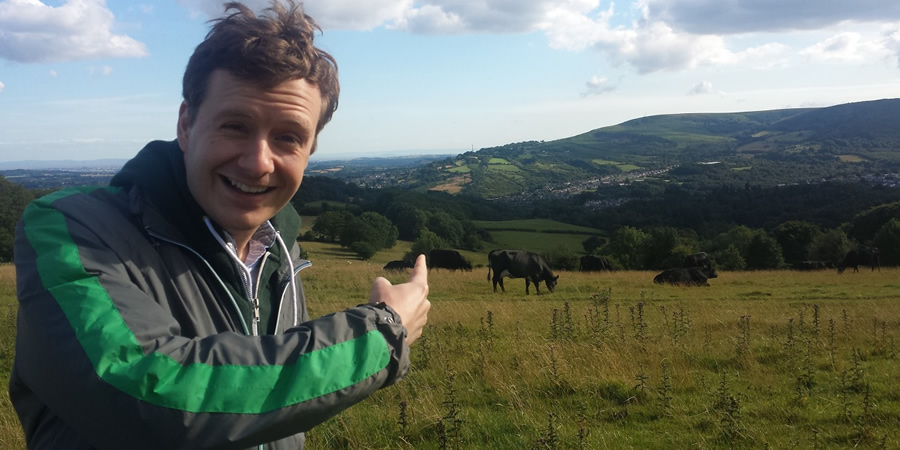 Beef And Dairy Network Podcast was named Best Comedy at the British Podcast Awards 2018.
The spoof magazine show is described as "the number one podcast for those involved or just interested in the production of beef animals and dairy herds."
Created in 2015 by comedian Benjamin Partridge, the format is presented to listeners as a serious podcast about the meat and dairy industries, produced as a companion to a website and trade magazine of the same name. In fact, the podcast is peppered with comic dialogue, surreal discussions, spoof adverts, and fictional interviews with characters that are played by other comedians.
The show has now also transferred to Radio 4, with the BBC having repeated select episodes across two series.
Writing on Twitter about the award win, Partridge said: "The show is only what it is because of all the amazing people who collaborate. Last night's awards covered shows released in 2017 so here's everyone who was involved in B&DN episodes in 2017." He later added: "It's such a huge pleasure to make this show. That said, on today's hangover finishing the episode that will come out tonight is going to be ARDUOUS."
See tweet
Babysitting Trevor - a podcast in which stand-up comedians Carl Donnelly and Chris Martin set their "weird eccentric Aussie 'uncle'" Trevor Crook tasks to help him fill his currently empty days - won Silver in the Comedy category. A Gay & A NonGay by James Barr and Dan Hudson took Bronze.
Meanwhile, elsewhere in the awards Cariad Lloyd picked up three awards for Griefcast. The show, in which comedians talk about death, was named Podcast Of The Year, and got Gold in the Best Interview and Entertainment categories too.
See tweet
Elsewhere in the awards, Josie Long's Short Cuts was named Best Radio Podcast, with Elis James and John Robins on Radio X getting the silver, and Russell Brand's Radio X show given the bronze.
Full results at britishpodcastawards.com
---
For updates, click the buttons below.
Share this page