Comedy Blaps: Roisin Conaty, Liam Williams and Pond launch
Comedy Blaps: Roisin Conaty, Liam Williams and Pond launch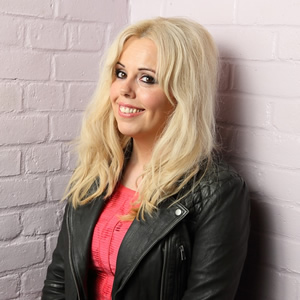 Channel 4 have unveiled their latest online mini-series. The shows, which are published under the Comedy Blaps branding, star the likes of Roisin Conaty, Liam Williams and Rufus Jones.
Comedy Blaps is Channel 4's pilot strand which aims to "develop new programme ideas and discover tomorrow's comedy stars today." The 2014 batch has already had its first success, with Roisin Conaty (pictured) having been given a half-hour broadcast pilot off the back of the videos she created. GameFace will be broadcast on Channel 4 on 23rd April (scheduled in the slot following Ricky Gervais series Derek).
Channel 4 is aiming to spread the free-to-watch online videos as far as possible, with the Blaps now available on Channel4.com as well as YouTube, Vimeo and as a podcast on iTunes and Feedburner.
Phil Clarke, Head of Comedy at Channel 4 says: "This is another brilliantly eclectic lineup of up-and-coming talent and, once again, you can actually see how short-form content can grow into a fully-fledged pilot by watching Roisin's brilliant portrayal of the hapless Marcella develop from Blap to standalone show."
Here are the three shows:
Liam Williams
Three monologue-based videos based on themes from the Edinburgh Comedy Award nominated show by stand-up Liam Williams. The Blaps explore the broad themes of Things (would Liam be happier with more 'stuff' in his life?), Monotony (from school days to a grown-up routine) and Home (how his relatives have shaped his life) with a combination of stand-up and sketch comedy.
The series, produced by Baby Cow Productions, also features actors Charlotte Ritchie, Alison Steadman and Duncan Preston.
See Also: Video 2 - Monotony and Video 3 - Home
Pond
Pond is a single-video sitcom pilot set in the treacherous world of modern television commissioning, a world filled with bullshitters and arse-kissers. Armed solely with his sharp suits and flawed judgement, executive Ralph Michaels must secure a commission to keep his company afloat and his wife's kitchen refurb on track. Even if that means pitching to Simon Swervy, a man with all the power and self-awareness of a diseased and insane Roman Emperor.
Produced by Tiger Aspect, the episode stars Rufus Jones, Lucy Montgomery, Cavan Clerkin, Neil Edmond, Jessica Gunning and Dominique Moore.
Roisin Conaty: Onwards and Onwards
Videos focusing on Marcella (Roisin Conaty), who is trying to celebrate her 30th birthday. Some of these scenes have been re-filmed to form scenes for the full half-hour TV pilot GameFace.
See Also: Video 2 - Kansas and Video 3 - Promises
Share this page