Michelle Gomez stars as agony aunt in new pilot
Michelle Gomez stars as agony aunt in new pilot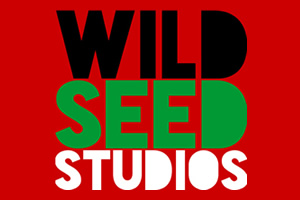 New 'incubator' company Wildseed Studios has announced its first batch of comedy pilots. The projects include a new comedy created by and starring Michelle Gomez, an animated sitcom, and a show from character comic Gabby Best.
Wildseed Studios was launched in June by experienced TV executives Miles Bullough and Jesse Cleverly. The company describes itself as a "next-generation content and talent incubator", which is designed "to attract audiences looking for fresh content and creators looking for funding and expertise to get them out of their bedrooms and give them a sustainable career".
As previously announced, Wildseed plans to invest up to £10,000 into each of 50 new projects over the next 3 years.
Below are details of the six pilots announced today:
Heather's American Medicine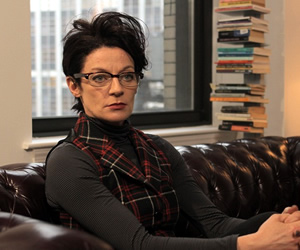 A new comedy created by Green Wing and Bad Education star Michelle Gomez.
In Heather's American Medicine, she plays right-wing Heather McAfferty, a no-nonsense Scottish Agony Aunt whose mission is to cure America's woes, one whiplash slap-down at a time.
Heather's American Medicine sees the character reply to video problems sent in by troubled Americans struggling with the madness of modern life in the hope that her 'medicine' will cure rather than kill them. But as Heather says - "if it didn't taste so bad - it wouldn't work so good!"
Jesse Cleverly from Wildseed says: "We've been big fans of Michelle's work for a long time and are absolutely delighted to be working with her on her new character Heather. It's Wildseed's mission both to discover emerging talent and work with established names like Michelle who are attracted to the creative space we provide to creators to explore their creative ambitions."
Gomez comments: "Working with Wildseed gave me the chance to find my own voice creatively. Most of your career as an actor you're trying to tell someone else's story or convey someone else's viewpoint or politics but I got the chance to comment on where we are at in society today from my own perspective, uncensored and supported. We were able to create a character who we hope will be able to talk to the people, point out all the ways in which they are so very wrong, and hopefully insult them horribly in the process!"
Spin Kick Bros - 3 pilots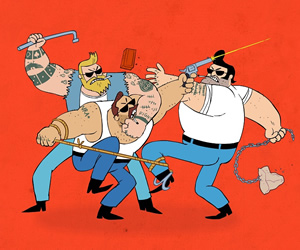 Wildseed have ordered three pilots from Tom Gran and Martin Woolley, aka the Spin Kick Bros. The Bristol-based animators, fresh from making their first show for Cartoon Hangover in the US, have been signed to Wildseed to make:
Lone Wolves: A sitcom about a family of hard-as-nails bikers trying to live together (pictured).
Rajesh Finesse: An Anglo-Indian aristo-cad getting in and out of scrapes with his gentlemanly English manservant.
Buck and Rick: A serialised western-style revenge comedy about improbable twins out to avenge the murder of their mother.
Jesse Cleverly says: "As soon as we met with Tom and Martin we knew we were in the presence of some serious talent - it's not every day you come across three fully formed brilliant, irreverent, wicked shows boxed up and ready to go. We didn't play it cool - we jumped straight in! Adult animation is a massive category globally, and represents a huge untapped opportunity for Wildseed Studios - it is a genre we are determined to unlock in the UK."
This video showcases some work-in-progress scenes from Lone Wolves:
Gabby Best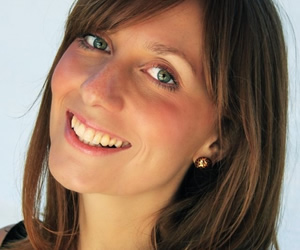 Winner of the 2012 Funny Women competition, Gabby Best is developing a new character which will make its Wildseed debut early in 2014.
Jesse Cleverly comments: "We're really attracted to strong, female comedy characters and Gabby encapsulates all of that, and more.
"Since she won Funny Women in 2012 we've seen her grow from strength to strength and hope our collaboration can add more fuel to her comedy fire!"
Below is Gabby Best performing as the character Marijana, a qualified Yoga and Pilates instructor. This video was shot at the Funny Women Awards 2012:
Astronauts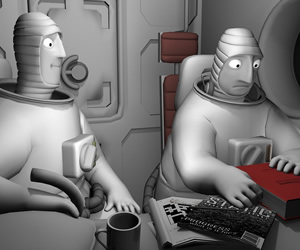 Wildseed Studios has also signed Astronauts, an animation series based on the acclaimed short film from Bristol-based animation director Matthew Walker.
The show is about a mismatched pair of astronauts on a chaotic spaceship with an incompetent crew, plus a psychotic robot whose is keen to point out his kill instinct "has been almost completely suppressed".
The studios are reportedly in advanced discussions with A-list American voice talent and networks to develop Astronauts into an animated TV series.
Cleverly says: "We invested in Astronauts after seeing the short film which we loved for the wonderful characters Matthew had created and the potential for expansion is represents."
Here is a clip from the original short film:
---
All the content Wildseed are creating with the above creators will be available to view across their digital platforms in early 2014.

Miles Bullough says the company is preparing to distribute its comedy offerings. "Our first 6 months has all been about rolling out our proposition to the creative community. We've had a really positive response to our offer and now, as well as maintaining the flow of new ideas coming into the company, we can ramp up our production pipeline and start setting up our distribution channels. It's going to be a very busy and very exciting second six months for Wildseed."
Wildseed Studios are still looking for more animated sitcoms and character comedy acts, plus comedy projects aimed at kids aged 6-11. To find out more visit wildseedstudios.com
Share this page