Stephen Bailey: Can't Be Bothered
Stephen Bailey: Can't Be Bothered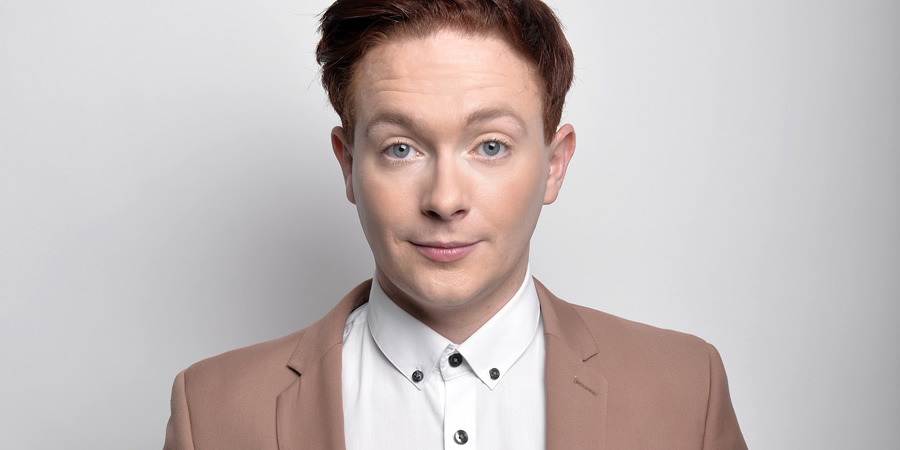 Stephen Bailey is heading back out on the road in spring 2020 with a all-new show - Can't Be Bothered. Stephen is ready and raring to go with 20 brand new dates announced around the UK in February and March next year.
In a time where everyone is expected to have an opinion on everything, Stephen just can't be bothered. But by being complacent, does that make him complicit? This show is a very personal journey for him as for the first time, Stephen really shows his vulnerability on stage as he explores what it's like to be a woke comedian - but he's still funny!
Stephen Bailey has made a name for himself for being a little gossip - but this year he's grown up and decided to have a conversation with you (but a funny one - he's still Channel 5's darling) - about everything that is going on in the world.
He's the best mate you want to chat to at the pub and thinks the world has gone mad. Can't Be Bothered is a bit of storytelling, some inappropriate anecdotes and more sincerity than he's ever dared have! What more do you want? He's basically Holly Willoughby.
Trigger warning - he does NOT mention Brexit. The government don't know what to say so he certainly doesn't. Radio 4 listeners are still welcome.
2020 dates
Thursday, 13 February 2020: Salford, The Lowry
Friday, 14 February 2020: Bristol, Hen and Chicken
Sunday, 16 February 2020: Milton Keynes, The Stables
Thursday, 20 February 2020: Liverpool, Laughterhouse
Saturday, 22 February 2020: Leicester, Just The Tonic Hansom Hall
Sunday, 23 February 2020: Maidenhead, Norden Farm Studio
Wednesday, 26 February 2020: Crawley, Hawth Studio
Thursday, 27 February 2020: Reading, Just The Tonic
Friday, 28 February 2020: Guildford, G Live Studio
Saturday, 29 February 2020: Nottingham, Just the Tonic
Sunday, 1 March 2020: Lincoln, The Engine Shed
Friday, 6 March 2020: Leamington, Spa Pavilion
Saturday, 7 March 2020: Peterborough, New Theatre
Thursday, 12 March 2020: Bradford, St George's Hall (Studio)
Tuesday, 17 March 2020: Colchester, Arts Centre
Wednesday, 18 March 2020: Bath, Rondo Theatre
Thursday, 19 March 2020: Norwich, Playhouse
Thursday, 26 March 2020: Brighton, Komedia (Studio)
Friday, 27 March 2020: Birmingham, Just The Tonic
Saturday, 28 March 2020: Bury, The Met
Credits