Tony Law
One random comedian, eight random questions; it's the ultimate test of funny person and fate. This week's Twitching talent is the stupendous Tony Law, who would normally be rocking aisles at the Edinburgh Fringe right now: instead, he's rocking aerials - or however wifi hubs work.
The incomparable Canadian often shares Fringe stages with his hugely-acclaimed compatriot, Phil Nichol, and they're now streaming together - on the Twitch network, which was once best known for live gaming, but is now increasingly avant-garde.
"Phil Nichol and myself play Anthony and Phillip, who are our better selves and worser selves," Law explains. "Anthony is my virtue-signalling judgy side who is a better person than you are."
No arguments there. How does their show work?
"Our magical pixy Kai puts our faces over films we have curated from the internet. Arty, historical, industrial, dance, weird; beautiful films we play with no sound. The films are never supposed to be funny."
Indeed, according to Law, Anthony and Philip are "as earnest as possible and as surreal as possible." Like a freaky Siskel and Ebert. Or Statler and Waldorf.
"Sometimes they don't mention the films at all. Old footage of farmers in the 1930s eating sandwiches is just there to stimulate the mind. When you watch someone gaming it's the banter you like, but it feels like wasted time. This way you get the banter with accidental nourishment. Something like that. I've put way more into it than it seems."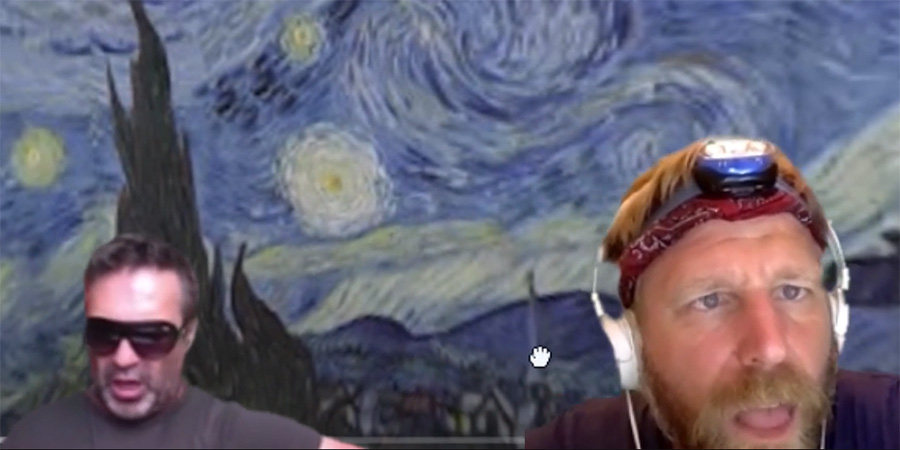 It's on every Wednesday and Sunday at 7pm, and Law will hopefully continue his curtailed tour one day, too. "The never-ending tour, that was great until March. Tour now entering its 11th year, with its 10th batch of new material."
Batch, please. Tony Law, your Random 8 await.
What's the oddest thing you ever ate?
I smoked a lot of mice shit once.
I thought it was lots of tiny rolled up bits of hash. It wasn't. It was mice poop. I was very young in an abandoned car and I thought a lump just really lasted and lasted.
But eaten? Mmmmmmmm. I'd say wood. Not so odd. But ate some wood. Pine.
Do you have a signature dance move?
I'm more of a leaner. I like to lean and tilt my head. I click my fingers and tap my toes. 1960s lounge-lizard shuffle.
What's your favourite building?
Oooooooooooooohhhhhhhh. Hagia Sophia. Staggering.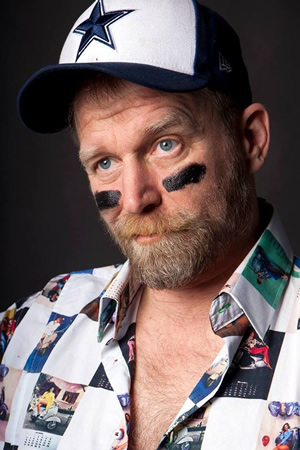 Ever relieved yourself somewhere memorable?
Whitehall, near No. 10 Downing Street. "Would you do that near the government buildings of wherever it is you're from?" "Yes officer." Then something else happened and I spent my first time in an English drunk tank or jail.
What's the greatest invention, ever?
The smart phone. Combustion engine. It's a tie for me. Roman concrete. Three-way tie.
Which rock band would you love to have been in, and which instrument?
The Who - I'd be like a Bez type guy. Rhythm guitar and wit. I'd be there to party with Keith and destroy stuff and be characters whilst Peter got on with the genius and Roger kept us grounded. [Bassist John] Entwhistle, I'd tell him "you made it this far, it's no good doing that in your 60s."
I'd have joined during the mod times. Lovely sweaters and trousers and shoes and hair. Then all the way through. And I'd have different British regional accents from decade to decade.
Did you develop any new skills/habits/obsessions during lockdown?
Parenting. Listening. Connecting. And new heroic levels of procrastination.
Ever met a surprisingly great or awful famous person?
Roger Daltrey and Mary Beard have been surprisingly even greater than I already thought they would be. Just lovely. Amazing.