Matt Richardson
One random comedian, eight random questions: it's the ultimate test of funny person and fate. This week's cultural ambassador is Matt Richardson, who has some notable live stuff upcoming: an epic benefit gig that he's organised for Monday, then early next year his own tour, with the show Imposter.
Let's start with the benefit, which is certainly star-studded. Richardson is an ambassador for the National Autistic Society - which aims to transform lives and change attitudes - and The Matt and Co Comedy Show has already become a highlight of the annual stand-up calendar. Last year they raised £16,620, which is good going, and you'd imagine this year's event will do rather well too.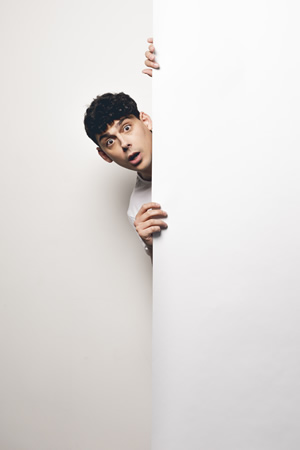 The line-up he's enticed to London's lovely Union Chapel is, quite frankly, flipping phenomenal. The show could already boast Nish Kumar, Angela Barnes, Cally Beaton, Matt Forde, Bethany Black, Ivo Graham, Lloyd Griffith, Zoe Lyons, Ashley Storrie and Richardson himself - quite a bill. But Matt and Co also then added Seann Walsh, Sara Pascoe and the mighty - size and reputation - Greg Davies.
Which shows what a big deal this is. "It's really important to me," says Richardson. "My younger brother has autism so it's close to our family, and he does lots of work with NAS as an ambassador, too."
We'll also hear about his mum in a minute. Then, from February 2020 - which sounds ages away but, ooh, it comes round quick - the comic is heading off on tour, which should be quite an event, as well.
"Imposter is my ten-year anniversary show," he says. "I've been doing comedy for a decade so as well as a tonne of brand-new stuff, I've included one or two older routines I haven't visited in a while..."
Richardson has certainly enjoyed some varied work in that time, from big TV shows to a long-running national radio slot. So will he include lots of behind-the-scenes stuff in this tour, for us broadcast geeks?
"I will talk about TV and radio, but not too much!" he says. "No one wants to hear that."
He's probably right. Matt Richardson, your Random 8 await.
Who is - or was - your most interesting relative?
Probably my mum. Her family background is absolutely wild. We're Romany gypsy and her aunts and uncles are all palm readers or travellers, so she's always entertaining to talk to or to go to family reunions with. Get her on Who Do You Think You Are? STAT!
What was your favourite kids' TV show, and why?
Get Your Own Back! with Dave Benson Phillips. I met him in Edinburgh once and I think it's genuinely the most star struck I've ever been. Move over Mary J Blige, DBP is getting a selfie and you, I'm afraid, are not.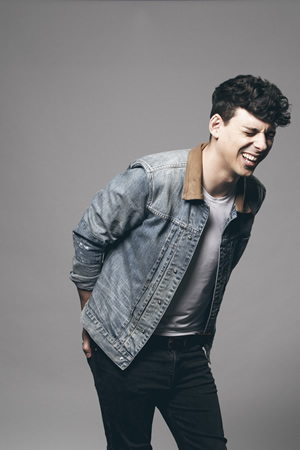 Do you have a signature dance move?
I do, it's called 'avoiding the dancefloor at all costs' and it's taken me years to perfect.
What was your proudest moment?
The first time I sold out my local venue on tour in Didcot. It's not a particularly big venue and it doesn't mean a lot to other comics, but to me it was pretty much the only thing on my bucket list to do. I've done it on each tour now and it's always a really special show.
Which unsung British town is actually great?
I think we Brits are far too negative about where we live as a whole. Everyone thinks their hometown is terrible. I think most little towns in Britain are really pleasant. The scousers have got it right, they're really proud of Liverpool and everyone should take a leaf out of their book. So, what I'm saying is, they're all great. Except Swindon.
What's the best or worst job you've ever had?
I worked in Next for years in the Home department and I absolutely loved that. Selling sofas, mucking about with my friends and generally enjoying life. This was far more fun than the job I had packing books in a warehouse that were then sent on to bookshops. I walked about 15 miles a day in steel-capped boots and the blisters were something else.
Ever gatecrashed anything interesting?
This story has aged like milk. About five years ago I crashed the Miramax BAFTA party put on by one Harvey Weinstein. I went with a friend who was invited. I, incredibly drunk, put on her fur coat and pretended to be the fabulously dressed son of a Russian Oligarch, demanding to be let in or my father would pull his funding from any future film. That didn't work, but we found a side entrance.
What's the oddest thing you've ever eaten?
My favourite dish in the world is Pasta and Baked beans. Everyone thinks this is deeply odd. I find it delicious.