Ian Stone
One random comedian, eight random questions; it's the ultimate test of funny person and fate.
This week's contestant is one of the finest stand-ups on the circuit, who's also been across lots of other media in recent years, some of them pleasingly revived during lockdown: he's been a TV presenter on BT Sport, a regular on the hugely popular Tuesday Club podcast, a prime-time sporty radio host. And now? Proper author.
That book is To Be Someone, which is going down rather well.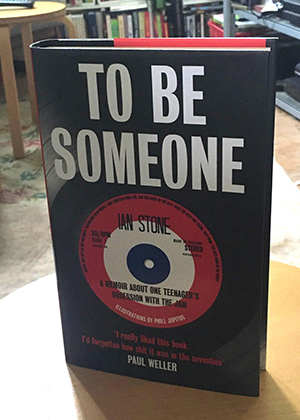 "It was my partner Rosie's idea that I should write it," Stone explains. "The book is part social history, part autobiography and part love letter to Paul Weller and The Jam. It's about growing up in the '70s in North London and those difficult teenage years. And it's about discovering music and the effect that it has on you.
"I'd hope that anyone who loves music will enjoy it. I also think it's properly funny and it's got some absolutely gorgeous illustrations by Phill Jupitus. I'm really proud of it."
Weller has said nice things about it too, and he's a good authority on what's cool: Paul did lead The Style Council, after all. So how has life been for Ian generally, in recent months?
"It's a complex question. I've enjoyed the overwhelmingly positive reaction to the book and the quality time with the family has been great. But I've missed stand-up a lot. Not just the showing off bit, but also the funny conversations backstage."
That's entertainment. Ian Stone, your Random 8 await.
Who was your childhood hero (real or fictional)?
I had different heroes through my childhood. Up to about ten years of age, Laurel & Hardy were my heroes. I just loved their relationship. I recently watched the Stan & Ollie film and it bought it all back for me. As I moved into my teenage years, Liam Brady [of Arsenal] and Paul Weller. Brady for the left foot and Weller for the songs
What's the best thing in your wardrobe?
I've got a number of pairs of suede shoes that I absolutely love. I probably shouldn't live in such a rainy country. I've sprayed them with the water repellent protector but I still find it unnerving wearing them in the rain. I wouldn't say I'm a mod but I do have some mod sensibilities, and one of them is that any outfit starts with the shoes and you work your way up from there.
Which low-key law would you introduce?
Anyone playing their music without headphones on public transport should be jailed for life without parole. Is that too draconian? The only exception should be if I like the music. At that point, they should be allowed to turn the volume up so everyone can hear it.
What was your big life-changing album, growing up?
In the City by The Jam. Hearing those songs for the first time changed everything for me. I don't think my life would've turned out the way it did without that album.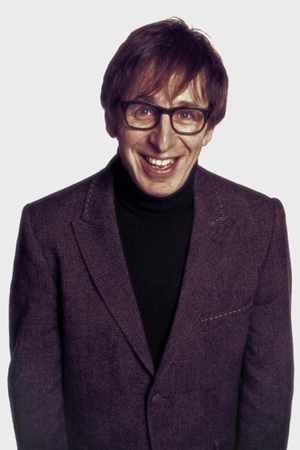 Who's the most interesting person you've ever met?
It's impossible to choose one person. I met Paul Weller through the book and we've had a few very interesting chats. The guy has such a passion for his craft and it's fascinating to listen to him talk about music and clothes.
I've met a lot of comics and I find them endlessly interesting. That curiosity and that outward-looking attitude, I find very appealing. I became friends with Ian Wright and his life is fascinating. To get from where he grew up to where he is now is an inspiring story.
Which book should we all read, to make life a bit better?
Again, it's very difficult to choose one. I read a book called First Light and it's written by Geoffrey Wellum, a very young guy who flew Spitfires during the Battle of Britain. It's beautifully written and incredibly evocative and it makes you so grateful that people would make sacrifices like that.
I've re-read Clive James' collections of TV reviews more times than I can remember. Consistently the funniest and most perceptive books I've ever read.
And I think people should read mine. But I would say that wouldn't I?
What should be Britain's new national anthem?
A lot of The Jam songs I love are a touch belligerent to use as a national anthem. Personally, I'd choose This is the Modern World but I'm not totally sure a national anthem should start with the phrase 'what kind of fool do you think I am?'
How about Heroes by David Bowie. I watched his Glastonbury appearance recently and it was beautiful. It felt like a very unifying event for the country as we suffered the lockdown. And the live version of that song is fantastic.
What's the most regrettable thing you've ever bought?
I don't really do regret, but I once bought some green boots when I was in Canada and I knew straight away that they weren't for me. My favourite story about this sort of thing is about a friend of mine who once bought a made to measure suit with a Nehru collar when he was in Hong Kong.
On the appointed day, he went into the shop and put it on. As the salesman fussed around him and cooed over how great it looked, my friend leaned over to his mate and out of the corner of his mouth quietly said 'I'll never wear this again'.