Gina Yashere
One random comedian, eight random questions; it's the ultimate test of funny person and fate. This week's transatlantic antics are from Gina Yashere, now a regular on US TV and with an eye on UK bookshelves, too.
"The book is called Cack-Handed, which everybody knows means left-handed, awkward and clumsy," says Yashere. "Well, everybody in England knows; in America I have to explain it all the time.
"It's basically a book about my odyssey, from my parents' birth in Nigeria to having me in England, about being brought up in the East End in the 70s to working as an engineer, into comedy and basically to ending the book... no, I'm not going to tell you where the book ends, you guys read it and find out.
"It's just my journey, a bunch of stories about my childhood growing up, doing comedy, my life in England. It's funny, but it's also dark. I'm talking about serious stuff in there, and there's a lot that you probably won't know about me but you're going to find out. I think it's a good book... it is a good book! The reviews coming in from America have all been five star!"
Rain or shine, it's a good story. And what else is Gina up to?
"I have a sitcom [Bob Hearts Abishola], so I've made it in America so to speak! I'm an exec producer, writer and actor on a primetime sitcom that I created with Chuck Lorre of The Big Bang Theory, Two And A Half Men and The Kominsky Method. I'm currently writing Season 3 and then we start shooting again in August.
"I'm still doing my stand-up, some TV tapings and voiceovers. I'm a voice actor on a new Nickelodeon show called The Barbarian And The Troll which is really funny, so go watch that when it comes to England... I'm booked and busy, people, booked and blessed!"
Cack-handed but job-juggling nicely: Gina Yashere, your Random 8 await.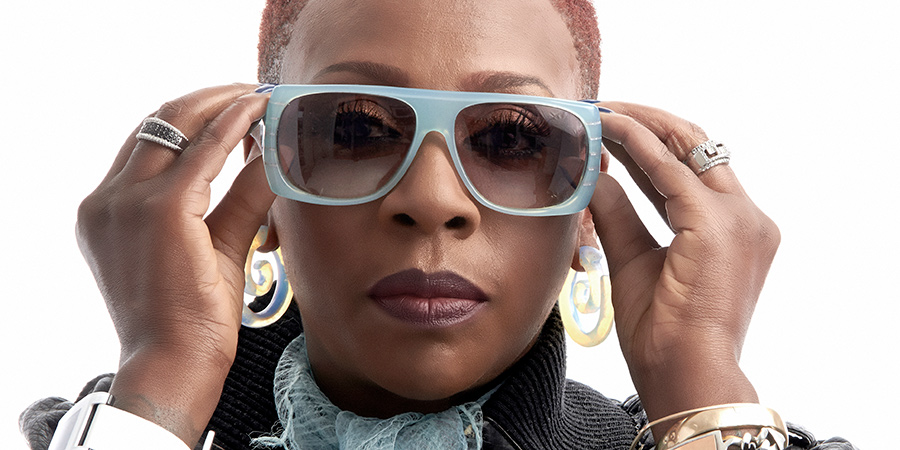 What was your childhood career dream?
I wanted to be a scientist and an athlete. I wanted to run the 100 metres and also be a scientist. Neither of those came true.
Which low-key law would you introduce?
I play badminton, it's my favourite sport, and every time I tell someone that, they laugh. There should be a law that you can't laugh at badminton players, that you have to go to a badminton club and play with me and a bunch of Chinese and Indian players and see if you laugh after that, that'll be a law right there.
What's the best thing you ever ate?
I was in Australia and had the most amazing chocolate mousse and I've dreamed about it ever since. No other chocolate mousse has ever come close to it. I'm trying to lay off the dairy, but when it comes to chocolate mousse it has to be milk. I've had a couple of coconut milk chocolate mousses that have come close, but not there yet.
Which movie would you love to have appeared in, and which part?
Black Panther! Every time I watch that movie I say 'I should be in it, I should be in it!'. It's so annoying. They're shooting Black Panther 2 right now and I keep calling my agent and saying 'get me in there! I'll play anything, I'll play the shopkeeper, just get me in it!' He hasn't managed it yet. Maybe Black Panther 3 when I'm more famous.
I would have been one of the warriors. I'm too fat and slow and old but I would love to have been one of the warriors. I would love to be Okoye's sidekick - the fat one who can't fight as well.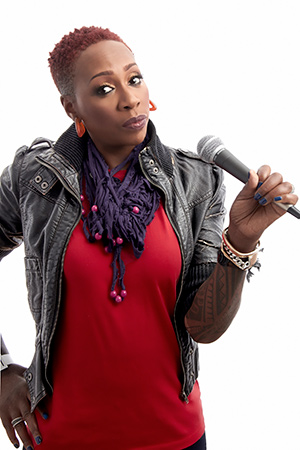 Is there a book or film that changed your life?
A movie with Queen Latifah called Set It Off. A great film about a bunch of friends who through circumstances kind of beyond their control end up robbing banks. Four black girls end up robbing banks and it's fantastic.
What I loved about it is that Queen Latifah played a character who was unapologetically out, didn't give a shit, and that was at a time when I was still very much in the closet and I just wanted the freedom to be her and not give a shit.
What's the best room you've ever been in?
I rented this beautiful modern house in Thailand with a bunch of friends, it was so cheap. It had three double bedrooms and an infinity pool: the living room led out to the infinity pool so it felt like the pool was in the house. That pool overlooked the ocean of Koh Samui and I spent many a night just floating in that pool eating Pad Thai and chocolate mousse.
Ever gatecrashed anything interesting?
I was touring Vietnam a few years ago and I took my girlfriend's dad with me so it was me and a 75-year-old Bronx guy touring around Vietnam together 'cause he wanted to come and hang out with me and I was making him sell my merchandise.
There was this river in Hanoi where all these couples go to get married and pose by this river. I think I photobombed every single one of those wedding photos and they let me do it cause they'd never seen black people.
What should be Britain's next national anthem?
Ha! America, Fuck Yeah! 'cause all the black people should be leaving and insist on going somewhere where we're appreciated.