Eleanor Conway
One random comedian, eight random questions; it's the ultimate test of funny person and fate. This week we re-welcome Eleanor Conway, who was touring the show Walk Of Shame 2 last time we spoke.
Lots of walks have recently become shameful of course - to your mum's for tea? Absolute disgrace - so Conway is working from home. She's one of several comics who've now joined the OnlyFans network, where anything goes, pretty much.
"I've started doing online shows of Eleanor Conway: Walk of Shame and [2019 show] You May Recognise Me From Tinder, and so hoping to do some of those on OnlyFans," Conway explains.
And how has she found lockdown generally?
"I've been doing DIY and I have bought some weights," she says. "So my house has never looked so clean, and it only took a worldwide pandemic to get me to exercise daily."
Every cloud... Eleanor Conway, your Random 8 await.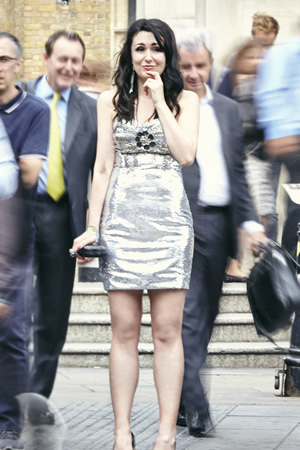 Who was your childhood hero?
I very much modelled my early womanhood on Patsy from Ab Fab.
What's your favourite shop, ever?
Shops are so last year. I've been smashing the sh*t out of Amazon though. I've been buying so much rubbish that I forget I buy it so that it feels like I'm getting a gift every time I get a delivery. Then I realise I don't need it and return it. When I get the refund it feels like someone's giving me money.
Which British town should be abolished?
Nah, that's too close for comfort, that one.
What should be Britain's next national anthem?
Things Can Only Get Better by D:Ream.
Ever walked out of a film?
No, but I never thought I'd watch Contagion. Turns out the thing that makes Contagion good is a pandemic.
What's the weirdest thing in your wardrobe?
I stand by every fashion-based decision in my wardrobe. The dead hooker though...
Ever met a particularly great or awful famous person?
Hahaha, I'm far too professional to say. I met Lady Gaga. She smelt like vanilla.
What's the best advice you ever received?
'It's not about talent, it's about perseverance.'