Ultimate Comedy Weekender 2018
A number of comedians are gearing up for Ultimate Comedy Weekender, two days of laughs at Prestatyn Sands Holiday Park on the North Wales coast.
The Pontins venue is putting on a host of acts across the 2nd and 3rd February 2018, and comedy fans who book up for the weekend (which includes accommodation located on the park, so no late night travel home required) can not only see them all for the price of one ticket, but are also welcome to enjoy the centre's other benefits across the weekend.
The most notable headliner for this year's event is perhaps Al Murray, who will be entertaining everyone in character as The Pub Landlord. Fans of the TV star will know he's super-quick with ad-libs, so expect plenty of funny audience reaction when he's on stage.
TV fans will also know the sort of comedy to expect from Gary Delaney. The Mock The Week regular will be firing off many of his finely-crafted one-liners. As it's an 18+ only weekend, the audience should probably brace themselves for some of Delaney's not-suitable-for-TV gags!
The character of Lee Nelson will also be heading to Prestatyn for the weekend. The cheeky chappy, played by Simon Brodkin, will be sharing his latest gags with the audience. Nowadays he wears a suit, rather than sportswear, but he's not a totally changed character and thus there's still a questionmark over whether he's paid for his attire.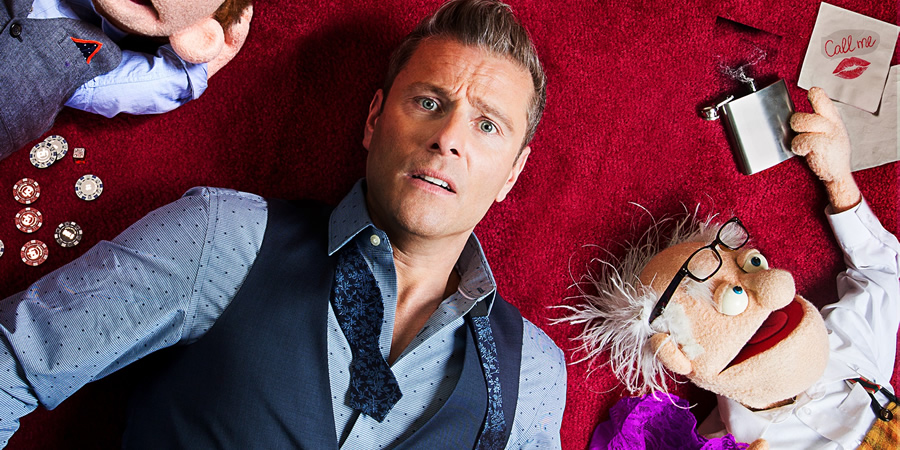 Pontins has also scored a big booking in the form of ventriloquist Paul Zerdin. In 2015 the multi-talented performer wowed over 10 million viewers to be crowned champion of America's Got Talent. His diary has since been packed with performances around the globe, but he's found time to bring his friends - including little Sam, and grumpy grandpa Albert - along for the weekend.
Talking to British Comedy Guide about how the last year has gone, Paul says: "I'm at the Palladium again this panto season, and it's the best gig in the world. But during the year I do gigs in Vegas and all over the US, thanks to America's Got Talent, but I love gigging around the UK, I feel so at home."
Talking of TV talent shows, a number of the comedy stars from Britain's Got Talent are also set to appear across the Ultimate Comedy Weekender stages. Daliso Chaponda, the stand-up from Malawi who did so well on the last series of BGT that he has managed to build up a nationwide tour since, is also on the bill for this weekend, as is the Lee Evans-like comedian and magician Matt Edwards.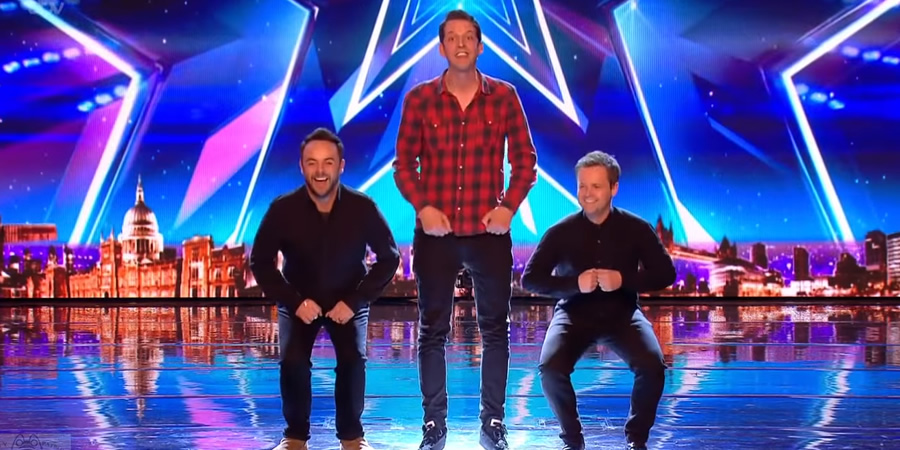 Jonny Awsum, who delivered some high-energy funny musical performances on Britain's Got Talent, is set to perform as well. Speaking to us about how appearing on the talent show has impacted on his career, Jonny says: "I've had the most amazing time since BGT, it's led to so many fantastic things. My performance of This Is A Musical with Ant & Dec (pictured) went viral and has now had over 20 million views on YouTube. I was asked to star in a pantomime for the first time - I've just finished a month performing in Jack and the Beanstalk which was so much fun. And perhaps the biggest thing of all was that my Edinburgh show last year was all about my quest to perform at the O2 Arena in London. Through a strange turn of events, my time on BGT meant that I achieved my goal and ended up performing to 20 thousand people on the legendary O2 stage!"
The Ultimate Comedy Weekender is also a chance for comedy fans to sample some comedians they might not have seen before. Award-winning Phil Walker, who has been performing on the circuit for nearly two decades now, has been booked for a slot, and Darren and Rob - aka The Harper Brothers - will be travelling to Wales from their homes in the North West to showcase their "barnstorming comedy show filled with parodies, routines and great song choices."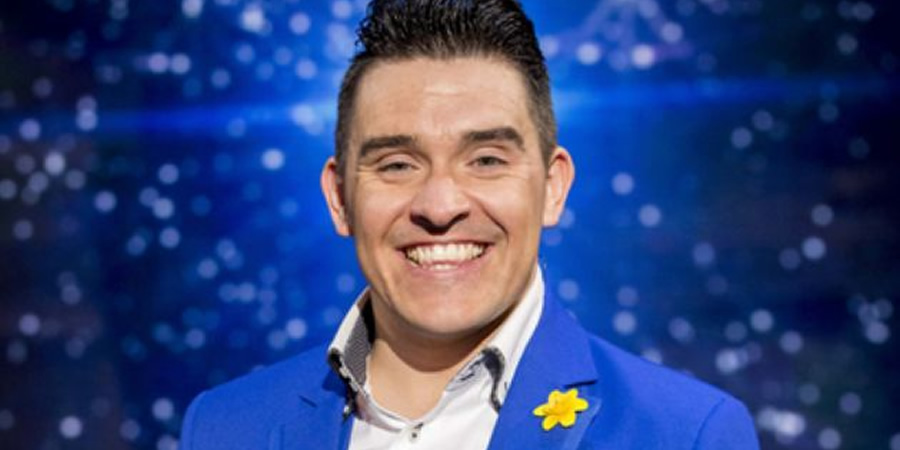 The evenings will be hosted by Ricky K, who you may have seen on Britain's Got Talent too. His self-penned musical routine The Fairytale Of Love picked up fans all round the world via the TV show, but at Pontins, in the role of host, he'll be mixing his musical parodies with observational material and audience participation too. He says: "I can't wait to host this show and work with such talented comedy performers. This is going to a great weekend in Prestatyn!"
The location may be a seaside resort that sounds a long way from anywhere, but it's actually easily accessible. For example, it's just an hour's drive from Liverpool, and an hour and a half from the likes of Manchester. The resort is also conveniently connected to the rest of the country via the North Wales Coast rail line.
As Paul Zerdin points out, many of the comedians should feel at home in the holiday park, as such venues have a long connection with comedy. It will be somewhat of a return to his roots for Zerdin. "I started in the holiday parks when I was 17. I toured Butlins with Cheryl Baker and then on my own in the 90s."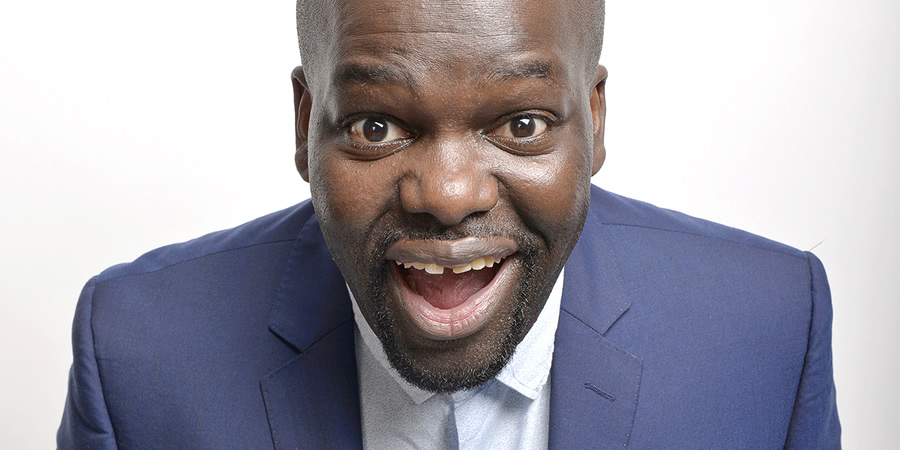 Daliso Chaponda hasn't been to Prestatyn before, but says he is looking forward to performing at the park for the first time. When not on stage himself, he's likely to be spotted watching some of the other acts, particularly Gary Delaney. "He is one of the best joke writers on the planet."
Jonny Awsum is going to catch up with the other BGT stars at the Comedy Weekender. He tells us: "It'll be great to have the chance to congratulate Daliso and Matt on their success in reaching the final of BGT. The format makes it a tough competition for comedians to do well in, and it was brilliant to see so many comics of all different kinds do well this year. I'll also be raising a glass to everybody's favourite pub landlord Al Murray and reminiscing about our Massaoke performance of Don't Stop Me Now in Edinburgh last summer - me on vocals, Al on drums - what a night that was!"
We imagine the comedians and audiences will be forming some great new memories on the 2nd to 4th February too. Tickets to Ultimate Comedy Weekender, which includes two nights accommodation, start from just £59 per person. Pontins can also cater for groups of friends, with 6 person rooms available. For more information and to see all the options options visit 48hourparty.com