The finalists for the UK Pun Championships 2017 have been revealed.
The live 'battle' is due to take place as part of the Leicester Comedy Festival on Monday 13th February, a day dubbed 'UK Punday'.
This will be the fourth year of the UK Pun Championships, the competition in which a rap-battle style 'pun-offs' takes place in front of a live audience to determine the UK's quickest and most vocabulary-filled wordplay-based comedian. The previous winners of the competition have been Masai Graham, Leo Kearse and Darren Walsh.
This year, eight comedians will take to the stage in the final, with Jason Byrne taking over from 'Lee Nelson' as the event's host.
The contestants are as follows, with the biographies provided by the competition organisers:
---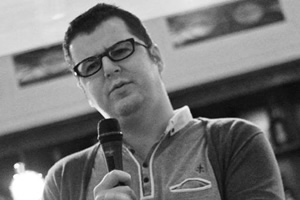 Iain MacDonald, Glasgow
Iain MacDonald is from Glasgow has been doing comedy for about six years and is a regular on the Glasgow comedy circuit and beyond and has participated in the last four Glasgow Comedy Festivals and this year's Scottish Comedian of the Year. He works in a college and is a proud father of two boys who take up most of his spare time. He also loves a good bit of punning and wordplay.
---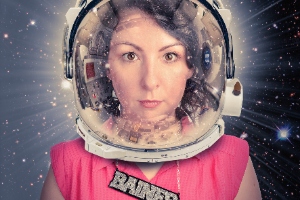 Samantha Baines, London
Samantha Baines is a critically acclaimed comedian, actor, broadcaster and journalist. You can currently see her as Mary in The Crown for Netflix and Janet in Sunny D on BBC Three, she is also touring her smash hit debut show 1 Woman, A Dwarf Planet and 2 Cox around the UK.
---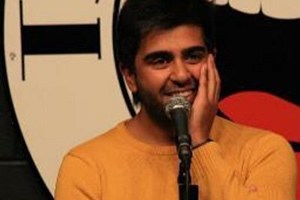 Lovdev Barpaga, Birmingham
With his brilliant and daft wordplay mixed with old fashioned jokes and storytelling, Lovdev Barpaga has featured highly in new act competitions, and regularly performs at established venues around the country.
---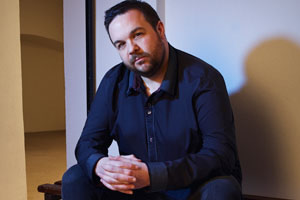 Colin Leggo, Cornwall
Nominated for 'Best Debut Show' at Leicester Comedy Festival in 2015, Colin Leggo is a stand-up comedian, YouTube botherer and Cornish fool who dabbles in the fine arts of puns, word play and having a foot made of plastic. He co runs the South London Comedy club 'Comedy Trumpet' with his double act partner Rob.
---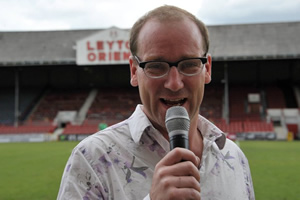 Nigel Lovell, London
Nigel Lovell regularly tours the UK as a host and with his pun based sets. He created and hosts the cult Edinburgh Festival Fringe show Worst Show on the Fringe, which presents a fresh daily line-up of one-star wonders who've proved their reviewers wrong.
---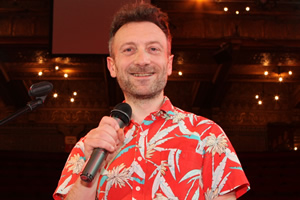 Richard Pulsford, Fife
Richard is a one-liner / wordplay comedian based in Burntisland. Over the past 5 years he has performed at more than 350 gigs in over 100 different venues in more than 50 towns and cities. He performed in the inaugural UK Pun Championships Final at the Leicester Comedy Festival with Lee Nelson in 2014, and made it to the finals again in February 2015.
---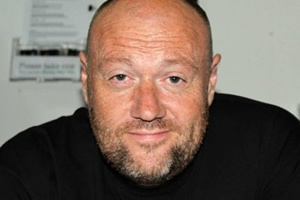 Julian Lee, Newcastle
Newcastle-based one-liner comic who tells a combination of silly and intelligent gags. Highlights include the heats of BBC Radio's New Comedy Awards 2015, being featured in Radio 4 Extra's Ross Noble's Newcastle show, being involved in BBC Newcastle's 2015 & 2016 series of Jesting About and Jason Cook asking him to play 'Jason's Comedy Club' this coming September.
---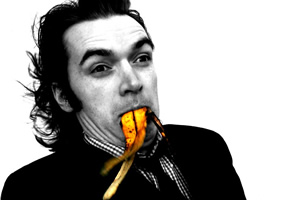 Ryan Brown, Lancashire
Ryan Brown has been described as the "wise cracking king of the one-liners" (Harrogate Advertiser), noted for his "impeccably honed one-liners" (A.J Brown - Promoter Stagefright Comedy) and hails from Barnoldswick in Lancashire.
---
Geoff Rowe, the Founder and Director of Leicester Comedy Festival, talking about the competition and UKPunday says: "The UK is world-renowned for many things, from culture to cabs and even breakfast, but surely it's the humble pun that best reflects what it means to be British. They find their way into our newspaper headlines, our shop fronts and even our ice cream sticks. They make us laugh when times are tough, and when we least expect it. So, whether you are lucky enough to bag a ticket to the UK Pun Championships or you were punsuccessful, wherever you are on Punday 13th February share your puns using #UKPunday, and let's get puns trending for a second year."
For more information on the Pun Championships and to book tickets visit www.ukpunchampionship.co.uk