Comedy club violent threats
Comedy club threatened with violence for cancelling Lawrence gig
The Concorde Club in Hampshire has reported receiving violent threats towards its staff
The "disgusting" emails were sent to the Eastleigh club after it cancelled a gig by Andrew Lawrence
Police have confirmed they are investigating "threats to kill being made towards staff"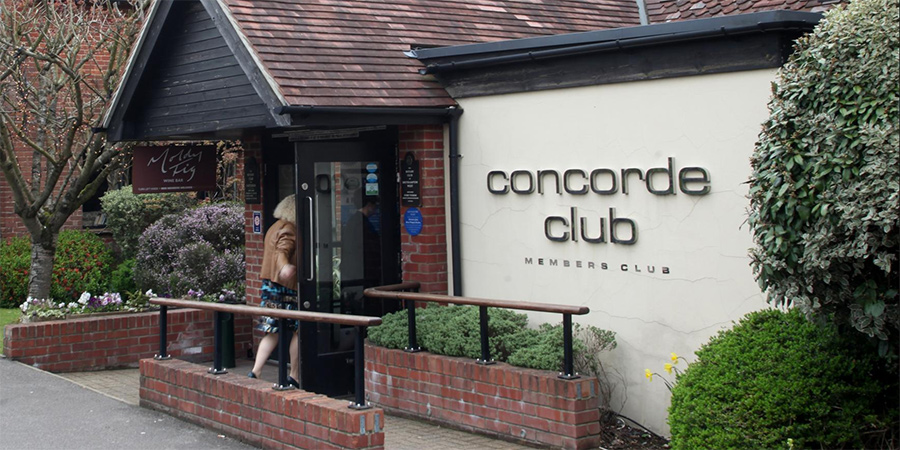 A comedy club has reported receiving violent threats towards its staff after cancelling a gig by Andrew Lawrence.
The Concorde Club in Eastleigh, Hampshire, rescinded Lawrence's planned appearance at the venue in January 2022, following his tweets about the Euro 2020 final, which have been widely condemned as racist.
Now the club has shared one of the "disgusting" emails it received in response to the cancellation, in which multiple threats of extreme violence are promised against staff members, as well as threats of damage to the venue and surrounding property, with the warning "you have made a foolish mistake".
The club commented on social media: "Further to our difficulties yesterday with having to cancel a comedian date due to his tweets, our staff have now been subjected to threats of the most evil kind. Below is one of the emails we have received from a 'Gordon'. It has left some of our staff shaken. We have notified the police and so hope that they will be able to trace this low life.
"We have tried during this whole pandemic to put on as much entertainment to give entertainment starved customers a smile on their faces during these difficult times. The last few days make this job so much harder but as ever we will keep on going.
"I wasn't sure whether to post this email but the pure hatred and disgusting nature of it told me to share it and to try and trace this animal."
Hampshire Police told British Comedy Guide: "Our officers received reports of malicious communications and threats to kill being made towards staff members at the Concorde Club on Stoneham Lane, Eastleigh on Monday 13th July.
"The investigation is in the early stages and as such police enquiries are ongoing at this time. Police have also provided appropriate safeguarding advice to the organisation and its staff members."
Lawrence posted a number of tweets after Sunday's penalty shootout that were widely considered offensive, leading to multiple cancellations from venues that had booked his Pale, Male & Stale tour, his agent RBM dropping him, and widespread condemnation.
He has since defended his comments as "cheeky jokes" on his Patreon platform, when appearing in character supposedly as his former agent, "Terry Slimebag of Dreamcrusher Management", blaming the "woke cultural Stasi" for banning him and "equality and diversity quotas" for causing racism.
The comic's comments came as police set about investigating a flurry of online racist abuse directed towards Marcus Rashford, Jadon Sancho and Bukayo Sako following England's 3-2 shootout loss to Italy at Wembley.
Share this page