Max & Ivan 2020 tour
Max & Ivan to tour new show Commitment in 2020
Max & Ivan are to tour their new show in January and February 2020
Commitment is a storytelling hour about their friendship, and how Max tried to reunite Ivan's teenage band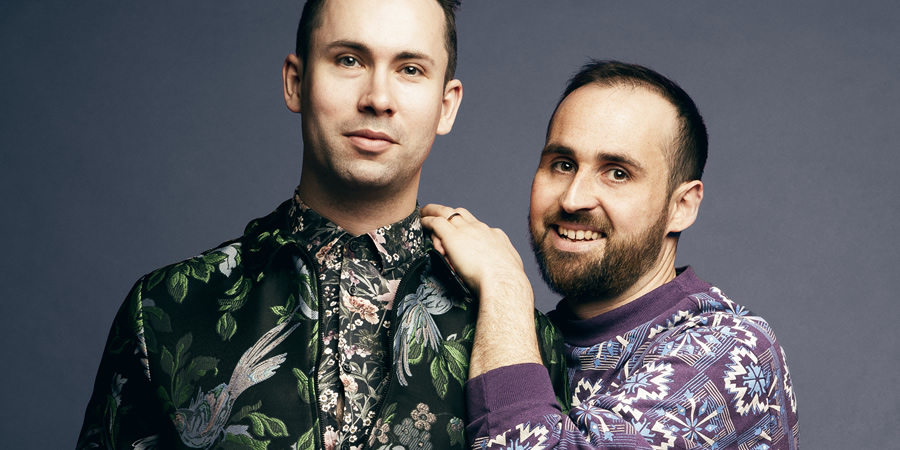 Comedy double act Max & Ivan are to tour their show Commitment in January and February 2020.
The tour will follow on from the duo's return to the Edinburgh Festival Fringe for the first time in three years this summer.
Their first fully autobiographical show, it will be directed by triple Edinburgh Comedy Award Nominee Kieran Hodgson.
The tour will take in an initial 13 dates, beginning in Salford at The Lowry on 19th January 2020 and concluding at The Stand, Glasgow on 9th February 2020. Tickets are on sale now via maxandivan.com/tour
Commitment is the true story of how Max, as Ivan's Best Man, attempted to reunite Ivan's teenage band (Voodoo 7:2, the premier 'art rock post-punk funk' group in mid-noughties Liverpool), for one final gig.
The promoters say: "It's a show about dreaming big, growing up, and trying - but ultimately very much failing - to make it in the band.
"This all new show melds fast-paced visuals (including a wealth of embarrassing adolescent photos) with razor-sharp gag writing, classic double-act dynamics, and a smattering of virtuoso multi-character performance. At its heart, the show is a storytelling hour about Max & Ivan's real-life friendship, and the lengths you'll go to (if you're Max) in order to pull off the best night of Ivan's life."
Max Olesker and Ivan Gonzalez say: "This is our favourite show yet! It's all about our real-life friendship - one we intend to test to its very limits, via a series of gruelling drives and ill-advised service-station dinners as we traverse the UK."
2020 Tour Dates
Salford (The Lowry): 19 January
Cambridge (Junction): 23 January
Oxford (North Wall Arts Centre): 24 January
Canterbury (Marlowe Theatre): 25 January
Portsmouth (Guildhall): 29 January
Brighton (Komedia): 30 January
Tiverton (TCAT): 1 February
Bristol (Wardrobe Theatre): 2 February
Leicester (Firebug): 5 February
Reading (South Street Arts Centre): 6 February
Selby (Town Hall): 7 February
Newcastle (The Stand): 8 February
Glasgow (The Stand): 9 February
---
For updates, click the button below.
Share this page