John Shuttleworth 2020 tour
John Shuttleworth announces 2020 tour and new book
Graham Fellows is to tour as John Shuttleworth again
He'll perform John Shuttleworth's Back between January and April 2020
In April, the first John Shuttleworth book in over 20 years will be released too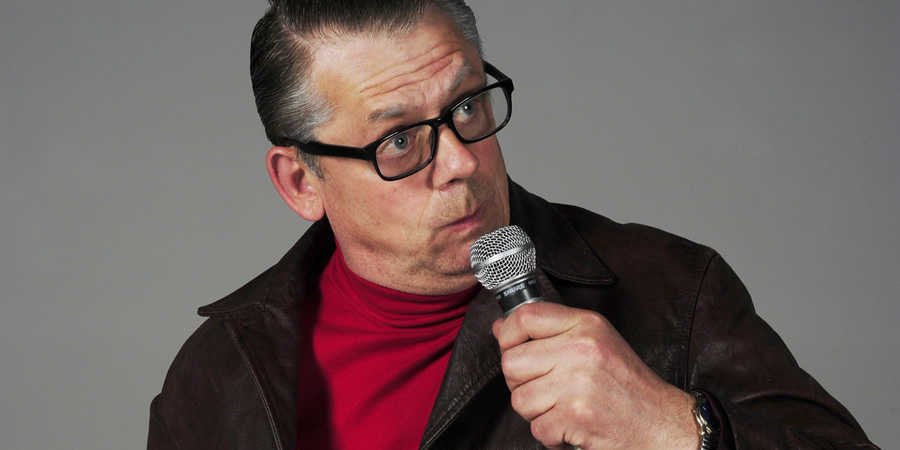 The character of John Shuttleworth will be taking to the stage in 2020 for a UK tour.
Involving over 50 dates between January and April, it will be the first John Shuttleworth tour in three years.
In recognition of the character's absence from the stage, the show will be titled John Shuttleworth's Back. His promoters add: "But guess what? The show is also about... his back! It's been giving him trouble, you see.
"Years of strenuous DIY, not to mention playing his organ whilst perched upon a multi pack of Diet Sprite with no lumber support, has taken a heavy toll on the former Comet employee and security guard at a Rotherham sweet factory.
"But - ever the trouper - John will brave the stage to regale audiences with an evening of his classic compositions (plus brand new songs and hilarious 'back' stories), pausing no doubt only to reapply his deep heat rub!"
A full list of tour dates is below. Tickets are on sale now from most of the venues, with others due to go on sale shortly.
Shuttleworth has been played by Graham Fellows since the 1980s. His character has appeared on stage, TV and radio, most recently in Radio 4's The Shuttleworths. A new half-hour special of the sitcom will follow this Christmas.
It has also been revealed that Fellows has been signed by music publisher Omnibus to write the first John Shuttleworth book in over 20 years. TWO MARGARINES and other Domestic Dilemmas will be released in April 2020, although it will be available for fans to buy exclusively at shows during the tour from January onwards.
2020 Dates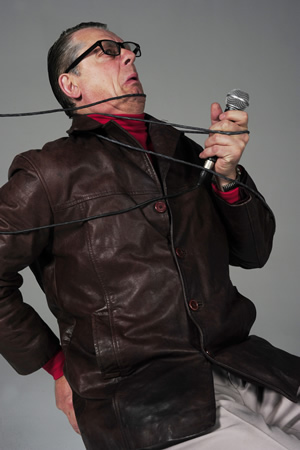 Barton On Humber Ropewalk (warm-up): Tuesday 21st January
Sheffield Lantern (warm-ups): Thursday 23rd - Friday 24th January
Liverpool Playhouse: Saturday 25th January
Lancaster Grand Theatre: Sunday 26th January
Hull Truck: Wednesday 29th January
Hebden Bridge Picturehouse: Thursday 30th January
Leeds City Varieties: Friday 31st January - Saturday 1st February
Norwich Playhouse: Monday 3rd February
Milton Keynes The Stables: Tuesday 4th February
Birmingham Town Hall: Weds 5th February
Sheffield Crucible: Thursday 6th February
Oldham Coliseum: Saturday 8th February
Buxton Opera House: Sunday 9th February
Runcorn Brindley Theatre: Weds 12th February
Shrewsbury Severn Theatre: Thus 13th February
Lincoln Theatre Royal: Friday 14th February
Leicester Little Theatre: Saturday 15th February
Ilkley Kings Hall: Tuesday 18th February
Lowry Salford: Weds 19th February
Newcastle Tyne Theatre And Opera House: Saturday 22nd February
Scunthorpe, Plowright: Sunday 23rd February
Wakefield Theatre Royal: Wednesday 26th February
Margate Theatre Royal: Friday 28th February
Brighton Old Market: Saturday 29th February - Sunday 1st March
London Leicester Square Theatre: Monday 2nd March - Tuesday 3rd March
Stafford Gatehouse: Thursday 5th March
Manchester Dancehouse: Friday 6th March - Saturday 7th March
Scarborough Spa Theatre: Sunday 8th March
Bromsgrove Artrix Theatre: Wednesday 11th March
Tewkesbury The Roses: Thursday 12th March
Nottingham Playhouse: Sunday 15th March
Edinburgh Queens Hall: Monday 16th March
Glasgow Kings Theatre: Tuesday 17th March
Aberdeen Arts Centre: Wednesday 18th March
Louth Riverhead: Thursday 26th March
Bury St Edmunds Theatre Royal: Friday 27th March
Cambridge Junction: Saturday 28th March
London Bloomsbury: Tuesday 31st March
Wimborne Tivoli Theatre: Wednesday 1st April
Exeter Phoenix: Thursday 2nd April
Winchester Theatre Royal: Friday 3rd April
Swansea Pontardawe Arts Centr: Saturday 4th April
Stamford Arts Centre: Wednesday 15th April
Barnsley Civic: Friday 17th April
---
For updates, click the button below.
The first John Shuttleworth book in over 20 years.
First published: Wednesday 1st April 2020
It looks like you're in the US? Fear not! Almost everything can still be ordered.
Amazon UK
deliver internationally,
Amazon.com
carries many items separately, or you can look out for US/Canadian flags on our product listings for direct links.
If ordering from a UK store, please note that you are in Region 1 (DVD)/Region A (Blu-ray), whilst the UK is in Region 2/B, respectively. This means that many - but by no means all - may fail to play. Look for products marked "Region free", "All regions", "Region 0" or "Multi-region". Blu-rays may also be marked "Region A/B/C", or variations thereof. You may also check whether your DVD/Blu-ray player supports multi-region playback (also referred to as "region free"), or whether it can be set to do so. There should, of course, be no problems with books, CDs, or other physical items.
More advice & help on importing
Share this page