Peter Kay Dance tickets
Peter Kay's Dance For Life to return in 2018
Peter Kay's Dance For Life shows are returning in early 2018, with events in Coventry, Liverpool and Manchester
Tickets are on sale now for the 6 shows, with all of the profits going to Cancer Research UK
Peter Kay says: "The atmosphere was so happy and positive; it really is a great way to raise money"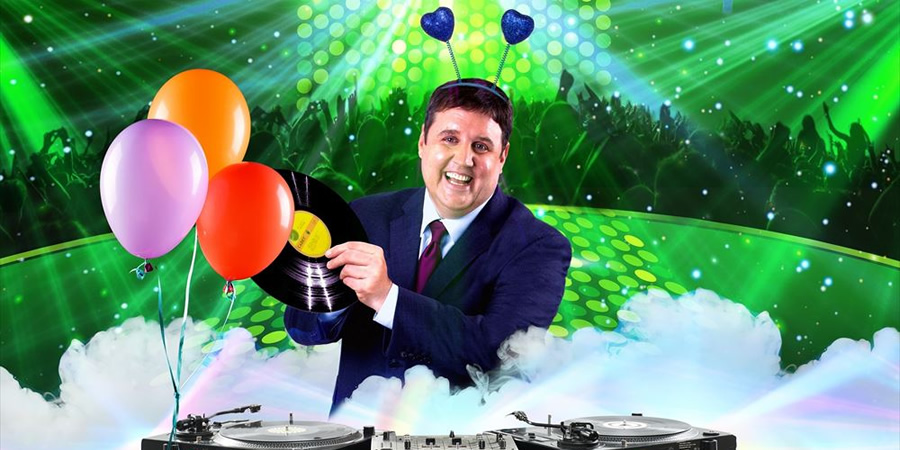 Peter Kay's Dance For Life, the charity 'dance-a-thon', is to return in early 2018 with events in Coventry, Liverpool and Manchester.
The live show format sees comedian and noted pop music enthusiast Peter Kay take to the stage and act as DJ as arenas are turned into giant nightclubs, in aid of charity.
The Phoenix Nights star will once again be joined on stage by his Car Share colleague Sian Gibson.
The duo will be appearing in Coventry in January, Liverpool at the start of March and over the Easter weekend in Manchester.
Promoters confirm: "After the enormous successes of Dance For Life 2016 and 2017, Peter Kay is pleased to announce brand new dates for 2018 taking his remarkable dance-a-thon parties to new arena dates across Britain, with all of the profits going to Cancer Research UK.
"For the very first time Dance For Life will be coming to Manchester with a two night Easter spectacular including a show on Good Friday at the iconic Manchester Central. The three-hour dance-a-thons will also take place in Coventry with two nights a piece and Liverpool at their brand new venue SPACE by Echo Arena.
"Each of the venues will be spectacularly transformed to accommodate enormous dance floors, which will feature state of the art sound and lights as DJ PK takes to the turntables for what promises to be a joyous and unforgettable fundraising experience."
Peter Kay says: "I've honestly never had so much fun as I had working on Dance For Life. The atmosphere was so happy and positive; it really is a great way to raise money for the worthiest of causes. All people have to do is turn up and dance."
He also adds: "I'd also like to encourage people to get themselves sponsored via JustGiving.com where a special Dance For Life team page has been set up."
The events are once again being organised by SJM Concerts. A spokesperson says: "We are so excited to be involved again with Peter's Dance For Life shows, the previous nights were such an achievement and so unique, we can't wait to bring the party to new venues."
Caro Evans from Cancer Research UK adds: "We are so grateful to Peter for hosting his epic Dance For Life events to raise money, we need as many people as possible to join Peter and help take cancer out by dancing the night away. The money that is raised from the events will fund vital research so that we can save more lives, more quickly."
Tickets, which are on sale now from sites including Ticketmaster, are priced at £28.50 and can be bought individually or in groups of any number. Fancy dress is optional. The promoters add "Regrettably tickets are limited to over 18s".
The full list of dates are as follows:
Ericsson Indoor Arena Coventry
Friday 26th January 2018
Saturday 27th January 2018
SPACE by Echo Arena Liverpool
Friday 2nd March 2018
Saturday 3rd March 2018
Manchester Central
Good Friday (30th March 2018)
Saturday 31st March 2018
Below is a video promoting the shows:
---
For updates, click the button below.
Share this page
When this story was first published a show on Easter Sunday (1st April 2018) had been included in the announcement. However, a show on this particular date is not going ahead. The words above have been updated to remove references to the 1st April show, so as to avoid any confusion.