Paul Zerdin wins America's Got Talent
Paul Zerdin wins America's Got Talent
---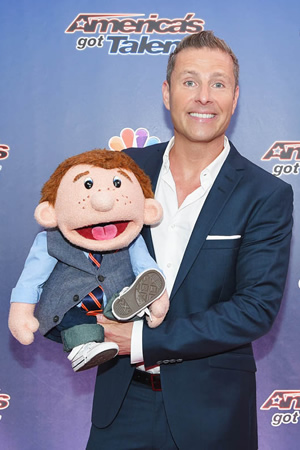 British comedian Paul Zerdin has won this year's edition of US TV talent show America's Got Talent.
The ventriloquist, who was an early favourite due to strong performances in the opening rounds, now takes home a $1m prize and will be given the opportunity to headline his own show in Las Vegas.
Terry Fator, a ventriloquist who won the same show in 2007, has reportedly now made over $100m from his five year Las Vegas residency at The Mirage Hotel.
The London-based Zerdin said he was "bowled over" to beat nine other acts in the final, which included fellow Brits John van der Put (a comic magician who performs under the stage name Piff the Magic Dragon), and Stevie Starr, a professional regurgitator.
The 43 year-old Zerdin has already had a long and successful career in the UK, having started to learn how to throw his voice at the age of 15 when he was given a book on how to become a ventriloquist as a birthday present.
Zerdin won The Big, Big, Talent Show hosted by Jonathan Ross in 1996 and has since appeared on a number of UK TV shows, including The Royal Variety Performance three times.
His performance on Comedy Rocks With Jason Manford has clocked up over 4 million views on YouTube. Zerdin is also a regular headliner at a number of UK comedy clubs, including The Comedy Store.
Speaking to BCG about ventriloquism in a 2012 interview, he explained: "It's not something you can do instantly and you have to practice a long time but if you're prepared to put the hours in I think it's the best technique ever. It takes about two years to get the basics and considering I've been doing it for, what, 22 years now - something like that - and I'm still getting better... I don't think you can ever get to the point where you can think 'right, this is as good as it gets!'. You're always trying to improve, I think."
Zerdin - who has puppets named Baby, Sam and Albert - performed a different routine in each round of America's Got Talent. The videos are below, starting with the initial round:
On the results show Zerdin performed a double-act with Season 2 winner Terry Fator:
This is the moment Zerdin discovered he had won:
Share this page