Rosie Wilby
Gigs are back, First Gig, Worst Gig is back, and the sun's out (at time of writing) - who knows, after many stifled months another summer of love might just be upon us. Or a summer of lost love, for Rosie Wilby.
The multi-gifted comedian, author, journalist, podcaster, former nearly pop-star and regular relationship pundit will spend much of 2021 talking splits, which certainly beats doing them.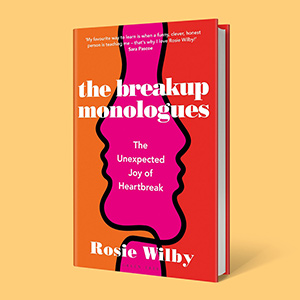 "My new book The Breakup Monologues has just been published by Bloomsbury and is based on my podcast of the same name," she explains. "My interest in breakups came about when I got dumped by email in 2011 by my girlfriend of five years. I did feel much better once I'd corrected her spelling and punctuation."
It's cathartic being pedantic, particularly for career wordsmiths. Wilby certainly has a range of different outlets, and is exploring the ups and downs of uncoupling in several ways: in print, on the podcast, and also on stage.
"The book combines memoir, science and, of course, funny breakup stories," continues the productive writer-performer, who is also "excited that I'm just about to start touring the live podcast to festivals again this Summer, including a date at Wimbledon Book Festival with Shappi Khorsandi on June 12, and a date at Underbelly Festival in London on August 7."
Busy? Rosie will be. But now let's turn back time.
First gig?
In 2004, I saw an Evening Standard ad for a competition they were running over the course of one day at Soho Theatre. On a whim, I entered with absolutely zero experience. Miraculously, I made it through a couple of rounds before my over-rehearsed monologue sounded a little tired. (It was only later that I developed a looser style that sounded more spontaneous and incorporated adlibs).
One of the more experienced acts there was Danielle Ward. She spoke to me in the toilets and said I should carry on doing stand-up. At the time, I was busy gigging as a musician. So it took me a couple of years before I started gigging regularly in 2006.
I loved entering competitions because the adrenaline rush was huge if you did well and got through. It was a very tangible marker of success and was very addictive.
Favourite show, ever?
I'd say probably in September 2007 when I supported Rhona Cameron at a huge LGBT comedy cabaret night at the Victoria Theatre in Halifax. The theatre holds about 1500 people. So it was by far the biggest gig I'd done at that stage. But I've always loved international gigs in New York, LA and Sydney too, where the English accent immediately buys you some novelty points.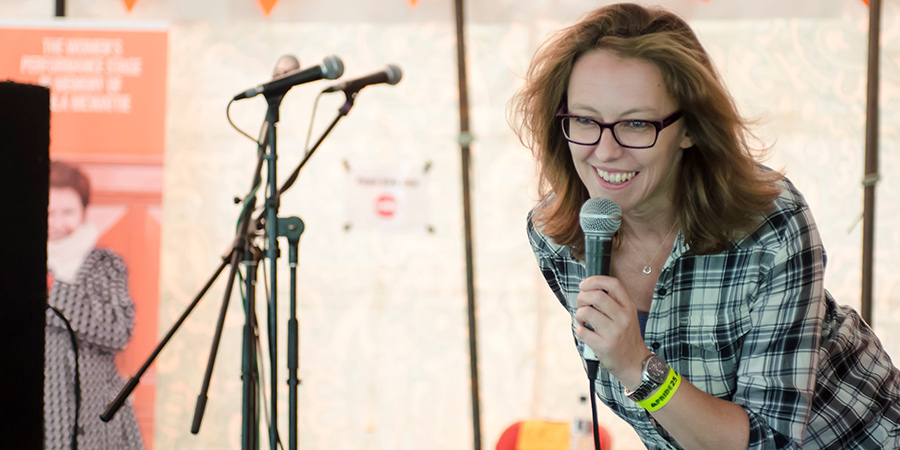 Worst gig?
Although it wasn't really a classically horrendous gig, the Funny Women final at the Comedy Store in 2006 was the most nervous I've ever been. I was on last and spent the entirety of the evening in the toilets listening to Susan Calman, Suzy Bennett, Holly Walsh and Diane Morgan over the tannoy.
When it finally came to my turn, I felt a bit wooden like time had stood still. I felt devastated afterwards because I knew I hadn't done my best at what then seemed like a mega important gig. Jo Caulfield was one of the judges. She'd seen me storm it at Comedy Camp a week earlier and said afterwards, 'when I saw you come on, I thought you were going to be really good.'
I must point out that Jo has been very encouraging over subsequent years.
Which one person influenced your comedy life most significantly?
Even though she died years before I began comedy, I'd have to say my mum. I've always tried to channel her cheeky, clever wit. And comedy friends have always quoted my routine about mum and her friend Joan as one of their favourites.
And who's the most disagreeable person you've come across in the business?
In general I find that comedy people are fair-minded and generous people. A lot have arrived at comedy after feeling like an outsider. So I think it's harder to be a dick to people if you know how it feels to be excluded.
However, there was an act who once had me removed from the premises when I flyered outside her show. I felt awful and am always super friendly to people who flyer outside mine. I'm flattered that they think I might have an audience worth targeting.
And then there was a promoter who rang me to book me and proceeded to list all the other acts they'd tried first and hadn't been able to get. I still did the gig!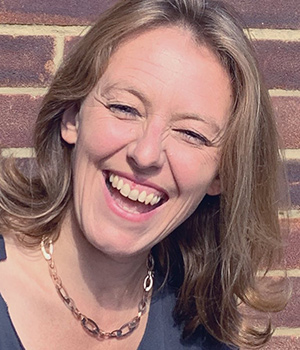 Is there one routine/gag you loved, that audiences inexplicably didn't?
On and off over the years, I've included a rant about salad leaves and family card games that can really go either way. If the audience are with me, it can really be a highlight of my set. If they're not, it can fall flat. But I love it.
I think pieces of material like that beg the question about whether you should try to be universal or do what you love and find the audience for it. Paul Foot is a great example of the latter and a real inspiration.
How have the last 12 months been for you, creatively and generally?
I feel a little guilty to say this given what a tough time many friends have had... but this has been the best time of my life professionally and personally. I'm in a more stable place now I'm engaged to be married after a rollercoaster of heartbreak (which I've mined for material but which still dented my momentum as an artist because it all hurt so bloody much).
And that security has allowed me to approach my work with a renewed focus and a thicker skin. While the reasons behind the lockdown are terrible, I've actually loved it. (Not lockdowns 2 and 3, mind. Those sequels got progressively shitter. But the original lockdown 1 was great.) It snapped me out of the repetitive cycle of travel to gig, be funny, get handed dodgy envelope of cash, travel home.
Although it was great to be working, I had got into a rut with my material. Whereas lockdown allowed me the headspace to write a book, new materials, scripts, treatments and ideas. I have way more meetings with important comedy commissioners now than I did before.
Any reviews, heckles or post-gig reactions stick in the mind?
I used to do a bit about how kissing was my favourite part of sex because at that stage, there's still hope. If there was a section of the audience that didn't seem on board with that, I would say 'straight to penetration for you then?' I once got asked to sign a piece of paper after my set with the words 'straight to penetration' by my name.
How do you feel about where your career is at, right now?
As I said above, I feel like I've got more creative irons in the fire now than I ever had before. It may all come to nothing. But I'm in a better place generally in the world as an out gay woman who can finally get married. And that positivity is spilling over into my work I think. So let's see...