Kevin James Doyle
As a nation we may currently be thrashing around wildly like a dog trapped in a pillowcase - curious analogy; kinda works - but there are certain things this green and previously-pleasant land still manages to do pretty well. A massive arts festival, for example, which will entice people to fly from the United States and spend three weeks upstairs in a pub. And now he's back!
Kevin James Doyle that is, who popped over to the Edinburgh Fringe from NYC a few years ago with a true-life hour of storytelling called The 30 Year-Old Virgin, and thoroughly enjoyable it was for all concerned. Good job, really.
"My new show Loud Blond Bald Kid is about all the uncomfortable, embarrassing moments of growing up," he says. "I found a journal I kept at the first theatre camp I went to when I was 14 and it is so earnest and pretentious."
Go on...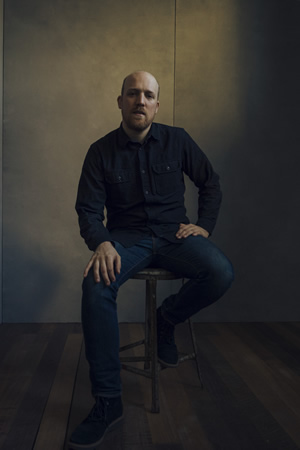 "One entry, I try to figure out if I am gay because I like theatre. Another entry I say 'I don't want to be an actor, but an artist that paints on the pallet we call the stage'. All kinds of material started coming from remembering it, and the more embarrassing stories I shared on stage the more people would relate, because we all were embarrassed and uncomfortable at that age."
Some of us still are old chap - will it pass, one day? Anyway, how did he find that first Edinburgh experience?
"I came to Fringe in 2017 and it was incredible. There is just nothing like this in the States and to craft an hour with themes and a story and arc is so much more fulfilling to me than shorter sets. It is such a great challenge to say, 'ok, what is my hour show about this year?' and it's just the norm for comedians in the UK. I knew I wanted to come back with a show about adolescence, right when I finished my last show."
And here he is. And here we go.
First gig?
I took a stand-up comedy class so I had 10 weeks to prepare in the safety of a classroom with other students. When we had our class show it was 60-70 friends that came out to support the class. It was an incredible first show, I killed and I thought I had about a year until I was great.
Since then I have had about 500 shows in front of 4-7 people that were the actual reality of doing comedy. In that class our teacher, Dave La Barca, said it would take about 10 years before you are decent at stand-up. It's been about 10 years and he's right. I'm getting close to decent.
Favourite show, ever?
I ran a monthly show called Great Times in the basement of a small heavy metal bar called Three of Cups but I always wanted to do one big show at a legendary music venue called the Bowery Ballroom. It was a total fake-it-until-you-make-it situation, we just nagged the Bowery Ballroom until they booked us and then begged every person we met to go to the show.
We ended up selling over 400 tickets and we got Mike Birbiglia and Jim Gaffigan to be surprise guests. When I first started in comedy, performing in front of hundreds of people along with some of the best comedians in the world would've seemed like a dream, but it was cool to learn that you can make that opportunity for yourself, rather than hope it happens one day.
Worst gig?
Too many to count! I just filmed my previous show The 30 Year Old Virgin and I needed to perform it as much as possible so I did it in backyards and living rooms for as few as five people.
And I think I would've considered those nightmare gigs as far as success is concerned, because it would be great to sell 100 tickets in a city, but when you need your material to be ready to be filmed, fuck it, give me five people in a backyard in Nashville.
It's a 60-minute gauntlet of light chuckles and silence and direct eye contact and then when the show's over you just bow and then sit down on a bench for a question and answer. And hey, by the end of a few of those, you know if your material is ready or not.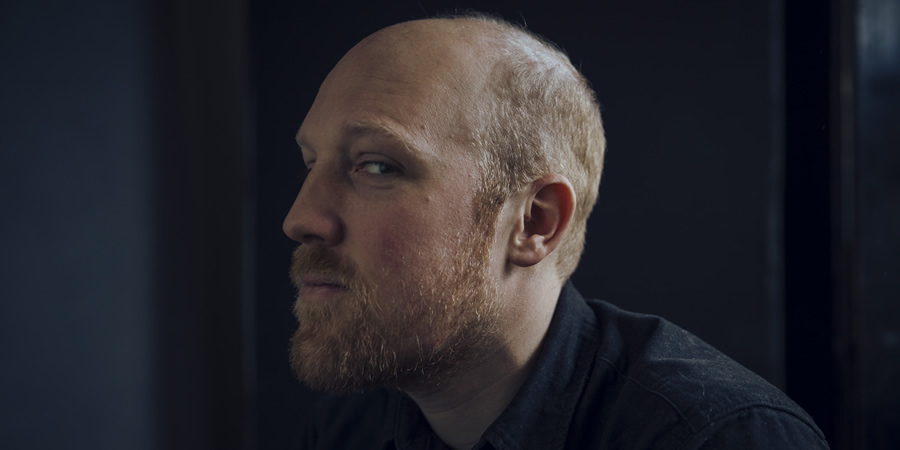 Which one person influenced your comedy life most significantly?
When I first saw Mike Birbiglia I knew I wanted to do comedy. I saw Sleepwalk with Me the first week I moved to New York to be an actor and after the show I knew I had to get on stage and do stand-up. But it was the dramatic element was the game changer for me, all the jokes leading towards a climax of a story. When I saw him I didn't realise that entire style is so prevalent at Fringe, but finding out about Edinburgh was like the missing puzzle piece for me as a comedian.
And who's the most disagreeable person you've come across in the business?
I would say the festivals, open mics, agents and venues that take advantage of performers. I got a message from a guy named Brad West in 2008, he was an agent and wanted to represent me. When I got to his office he told me all the roles and opportunities he would get for me and I was ecstatic. Then he tried to shuffle me into another room and get me to pay $400 cash for headshots.
You pay for the headshots and then he never gets you any jobs because he's not a real agent, that's the scam. I kept saying no and then he would cut me a better deal until literally he was begging me to just take headshots with him for $50. The guy ended up getting arrested for fraud later that year and then was released and did the same thing again under a new name, Bradly Poster.
A judge ended up ordering him to pay one million dollars in fines for scamming actors and models. It is hard enough doing all this performing life without bullshit scam artists like him making it worse. I will say though, I got some killer headshots for 50 bucks. Brad is an incredible photographer.
Is there one routine/gag you loved, that audiences inexplicably didn't?
My friend Cory and I created a character named Shock Comic Kris Fuggin' Kringle. His backstory is that he was a dirty Christmas-themed comedian who was the biggest act in the world in the 80's but every year, December 26th, the gigs would dry up.
We had Kris Fuggin Kringle perform at our Christmas show five years in a row and even at some summer shows and I don't think I have ever spoken to anyone who enjoyed it. But we love Kris to death and you know what? We have to give him these yearly gigs because he has fallen on tough times as a comedian and it is our Christmas gift to him.
Do you have any handy tips, for US comics doing their first Fringe?
Be ready to explain why someone should see your show. There are 3,000 other options, so why yours? It was incredibly humbling and helpful to have to flier everyday and ask people to see my previous show The 30 Year Old Virgin because it made me ask the question 'Should they see the show?' is it worth their time? And it made me believe in my material more and my show more. That and get rest, go to sleep... YOU MUST, AT SOME POINT, SLEEP!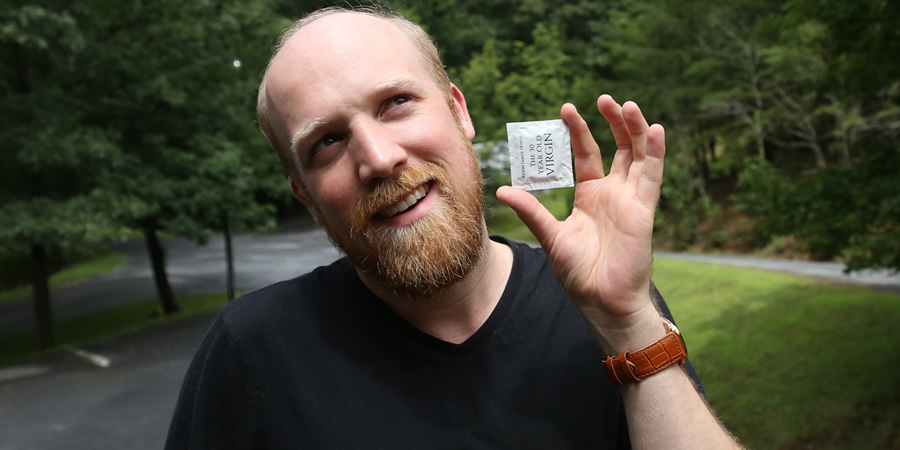 The most memorable review, heckle or post-gig reaction?
I did a show for an entire room of doctors and I told a story about when I thought I may have gotten an STD, but I didn't know what it was... and immediately all the doctors started discussing amongst themselves what it potentially was. It was like there was no performer on the stage, they just began consulting one another and I had to be like, "Hey Docs! This story has an ending, ok? Let's refocus! This is not your office, it's a show."
How do you feel about where your career is at, right now?
There is always a tendency to wish you were further along but I am about to release The 30 Year Old Virgin and take my second show to Edinburgh and next year I will film that? If you told me when I did my stand-up class 10 years ago I would be thrilled. So I am very content, especially if you the reader decides to come see Loud Blond Bald Kid at 13:45 in Bar 50.