Heidi Regan
Right now there are no doubt lots of Americans - and lots of non-Americans - wishing that everyone would see sense, stop the madness, and just make Tom Hanks president. Or would that be a bit low-key for the Big star? According to today's FGWG correspondent, the saintly Hanks may actually be a proper deity, in one particular film, anyway.
Heidi Regan - an award-winning Aussie residing in rainy London - has been espousing such ear-popping theories for a year or so, in an audio fashion, and is now going visual, too.
"The podcast is A Thin Layer of Film which I started recording late last year for Global/Radio X," Regan explains. "It's a very silly film podcast where I have guest comics on and we 'guess' at the plots for films we've not seen, and chat about film theories I come up with that are very laboured and based on massive reaches.
"It's my favourite kind of comedy; very silly and really overanalysing and thinking it's smart, when it's just lots of googling. This theory that Tom Hanks is supposed to represent Jesus in Big had Ed Gamble groaning, but then also spotting more links which was extra fun. I've started editing together some of the theories to put on YouTube as essays while I'm not recording the podcast."
You can begin your journey down that particular wormhole on YouTube. And how has Regan found the last few months, generally?
"2020 has been obviously pretty scary in terms of lost work and fear for the future in all the fun ways, but trying to not lose all hope. Woo!"
That's the (holy) spirit. Now, to a Virgins birth.
First gig?
It was June or July 2015 and it was at the wonderful Cavendish Comedy Virgins. I went there because Harriet Kemsley was MC. We'd already been friends several years since we met doing the same data entry job.
I was utterly terrified of public speaking so I knew the one thing that might help was having Harriet there for guidance as she's possibly the nicest person in the world. Second nicest to my best friend Megan who also came along.
Megan said after the gig that she works with people with severe anxiety issues and she was still shocked at how terrified I was before going up. But then it was the Cav audience who are so kind and I said it was my first gig cos I'm a wuss and they were lovely and I got enough laughs to be immediately hooked.
Favourite show, ever?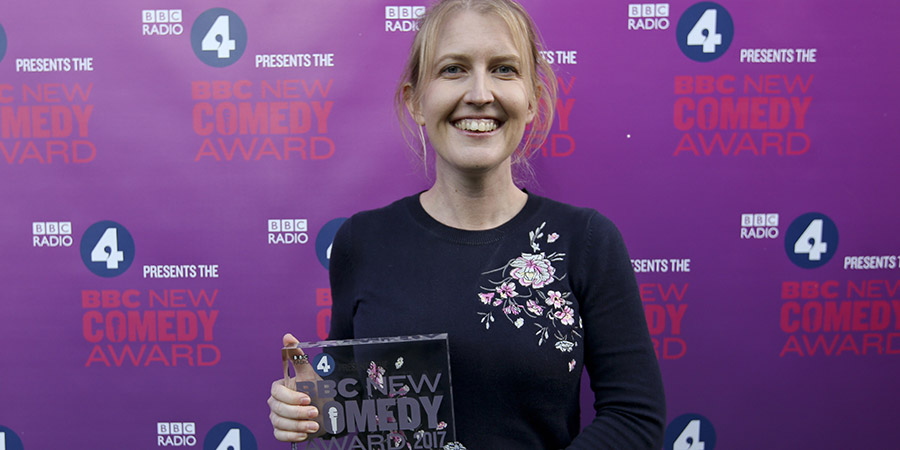 It's wanky to pick this, but it's hard to beat one I had in Edinburgh where I won a competition and my parents were over from Australia so they were in the audience with my brother and his wife (who live in Inverness), and we got to all celebrate together after. It was quite emotional because, you know, I had WON and I could RUB it in my beloved family's faces.
Worst gig?
So many to choose from, but I'm going to say one that was just bad for me but HORRENDOUS for the audience, in the now famous Barnard Castle.
It was the first time I had ever tried my 2018 show which involved a lot of PowerPoint and using shark films to sneakily talk about international trade deals. At this point, though, it also involved long diversions about Cambridge Analytica (BEFORE they were famous) and algorithms and this was all to an audience who had not known they were paying to see a 'work in progress,' let alone the first ever work in progress of a rambling mess.
They were all so patient and just sat there confused and sad and regretting all their life choices I think. After the show I had to wait in the toilet cubicle while two women talked about how bad I was, hahaha. I agreed with them, I just didn't want to have to emerge from the cubicle to say 'I know, you were ROBBED!'
Which one person influenced your comedy life most significantly?
I will say the one entity that is my Dad/Mum/Brother.
And who's the most disagreeable person you've come across in the business?
Harriet Kemsley. She refused to let me run over time at that first Cavendish gig, total arsehole.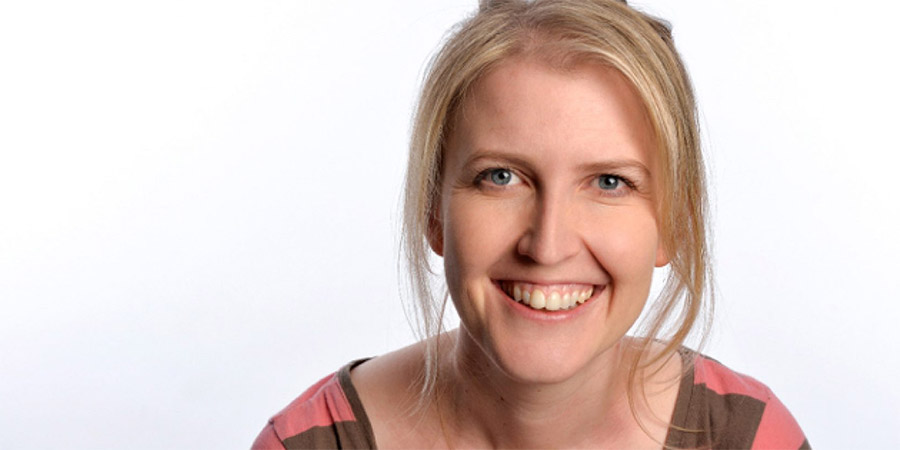 Is there one routine/gag you loved, that audiences inexplicably didn't?
I had this long, meta bit about how I had avoided talking about being gay on stage for ages and in the joke it was me and my mum discussing this and then switching bodies in a Freaky Friday homage and all meta and about stand-up, and WEIRDLY the audience often looked slightly confused as to why the joke was still going on.
What's your favourite Thin Layer Of Film theory so far?
I did a really random link between The Matrix and Friends that ended up having so many stupid connections it was delightful. I performed it live and put it on YouTube and was so happy when the audience got excited at (some of) the big links.
Do particular reviews, heckles or post-gig reactions stick in the mind?
This isn't a heckle but there's been three times that someone in the audience was from Newcastle, Australia, (where I'm from) and I almost never meet anyone from Newy so every time it happens I get so excited and the first time it was the most in the moment I'd ever been on stage.
The sad thing is two of the times it was the same guy, at Comic Boom in Brighton, so it's only been two people I guess. So lonely.
How do you feel about where your career is at, right now?
Obviously, with the ol pandemo it's not at its ideal stage but the time off has given me a moment to stop and realise I was getting paid to make jokes on stage which is so far from what I expected for my life previously.
I hope I can just look back and enjoy that fact when the industry has collapsed in two months or I've been trolled into quitting by an aggressive stranger on twitter. I'm worried these answers are TOO hopeful!