Danny Robins has written a number of TV, radio and live comedies. His latest project is the stage show End Of The Pier. We caught up with him to find out more...
Hi Danny. So, tell us a bit about the show?
The play kicks off with Bobby - played by Les Dennis - who is formally the nation's favourite comedian - he's from the era of Little & Large and Cannon & Ball and was a member of the working men's club comic scene. His show had 20 million viewers on a Saturday night, it was the biggest thing on television, but then something went wrong and his career went into a nosedive...
However, on this one night there's a knock on his door and it's Michael (Blake Harrison), who is currently the nation's favourite comedian. Michael comes to Bobby with a problem that catapults him back into the firing line. There are thriller elements to it, but it's a black comedy about... well, it's a comedy about comedy, I guess!
How did the idea for End Of The Pier come about?
The play started life three years ago and came out of my interest in the disconnect between old-school comedians and new-school comedians. We look back at that era and sometimes now see it as unfunny, full of stereotypical bullying humour and prejudice. That was the starting point, but then there was a personal experience that I had...
When I was a teenager I started out doing stand-up around the pubs of the North East and I used to drive around with Ross Noble. Ross was always this amazing comedy wunderkind, whilst I had the rubbish open spot, but there was also this third guy who would drive around with us. He was this kind of edgy comedian who was a bit older than us and did a lot of bad taste jokes, but we didn't really think too much of it at the time.
However, about fifteen years after we'd done these gigs with him, I switched on MacIntyre Undercover and saw he was now in a Nazi rock band, was a leading figure in the BNP and I discovered that he'd been using comedy to spread race hatred, essentially. It was this weird feeling of this nice guy who once made us laugh turning out to be somebody who had really horrible and nasty views.
Similarly, as I wrote for a lot of panel shows in the mid-noughties, there were moments when I felt morally uncomfortable about some of the gags we were being asked to do. We were asked to make jokes about celebrities who were fat, stupid and sexually licentious. It seemed to be just punching down and I found myself asking 'why are we telling these jokes?'
I'm interested in how comedy is a spectrum, how it can be this incredibly inclusive warm bond - the joy of a shared laugh is a wonderful experience - but at the same time comedy can be hugely exclusive, victimising and a weapon that people wield to bully others. The play explores various issues of race, class and things that are very timely, but it's through that prism of the power of comedy.
You talk there about questioning these old school jokes, but why do you think there are audiences that want to hear them?
Let's look at Michael McIntyre - why do we laugh at him? We laugh because he mentions things that seem to be self-evident to us, and he taps into things that we think are true. Then let's take an audience member with right wing beliefs who may have opinions on different races or perhaps gender - if you have a comedian who's articulating those views then that's incredibly affirming to that individual. We can't underestimate the power of somebody on stage telling jokes, particularly post-Brexit.
If you look at a Roy Chubby Brown gig, people claim he's saying what they believe and it can almost become like a rally. It's very powerful how a room full of people can turn and almost subconsciously develop a mob mentality.
On a more physiological level though, jokes need victims. There's a line in the play about how all comedy needs them, whether it be someone stepping on a rake or slipping on a banana skin. Someone always gets hurt in comedy and we laugh because of it.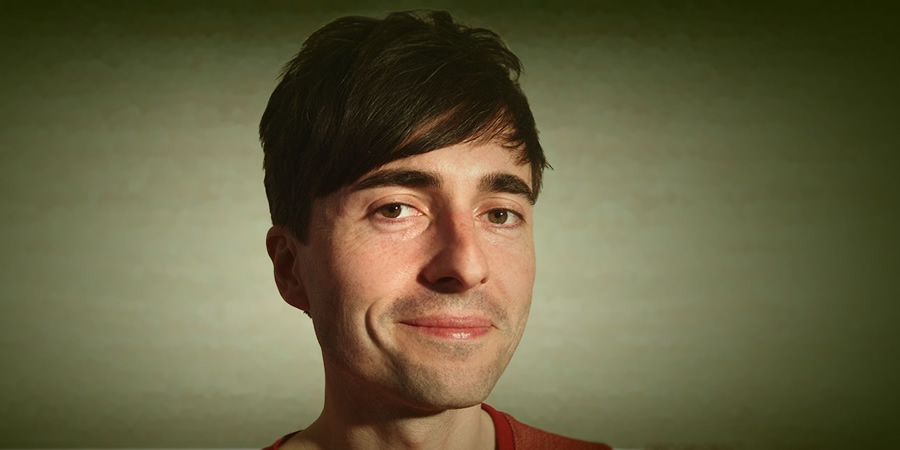 What do you think is the main thing that's changed about comedy since Bobby's day?
I suppose you could say that boundaries have changed. There are plenty of videos of comedians from the 70's where you'll see jokes being made about black and Pakistani people that would never, ever be made now by comedians.
However, sometimes I wonder if it's as clear a difference as we think it is. Les did an interview in The Times the other day and in it he mentioned about when he did The Laughter Show, about how Dustin Gee would black up and how that sort of thing wouldn't happen now. I found myself thinking 'hold on a minute... Little Britain had blacking up; Vic & Bob have done it too'.
There are certain things we cover in this blanket of irony and say it's okay, but I'm not sure that we have changed all that much. I think there's still a very latent cruelty in comedy and I sometimes feel watching stand-up that it's still a bullying medium for certain people. Our boundaries for sensibility have changed, but sometimes the intentions are still very much the same.
Blackpool is very much the backdrop to the story, but how crucial was it for you to set it in a location like that?
Blackpool has obviously been the setting for a lot of comedic things and you can clearly understand why as it's a place that just reeks comedy, with its huge history.
I chose it as it embodies a lot of what the play is about, which is the nostalgia for the past. The North Pier, which plays a very big part in the play, is like a crumbling monument to that nostalgia and when I went to watch Cannon & Ball there as part of my research for this play it was half-full, cold and there was a pigeon flying around inside the theatre. They put on a great show, but it just felt like this past that was slipping away and falling into the sea.
Also, Blackpool is place that's going through extreme social ills and I wanted to draw on the disconnect between London and other areas of the country where there's third-generation unemployment and very little hope.
The play features stand-up routines from various different characters. Having started out as a stand-up yourself, how did you find writing material that fit their voices as opposed to your own?
It's interesting because I didn't write the play for any particular actors. People have asked me if I wrote it for Les as there are stark parallels between him and the character of Bobby, which clearly made him the perfect fit.
As we've worked with the actors we've shaped it to their voice, both Blake and Les do elements of stand-up in it and clearly, to make stand-up work, you have to tailor it to the individual.
I've worked a lot with the cast in terms of making sure the comedy comes from a true place and that it's something they can really identify with. It seems to be really resonating and connecting with audiences and the beautiful thing has been to see how they've risen to the challenge - they're actors but they've become really great stand-ups as part of the process.
What are you hoping that audience will take away from the characters in End Of The Pier?
It's a very funny play that deals with some serious issues, I hope.
I describe it as a dark comedy or a black comedy and I wanted to focus on how comedy is used as a tool to explore divisions within society. We live in an incredibly divided age and we're in the middle of this ideological civil war where we're constantly being asked to take sides and comedy is this brilliant, immediate way of sorting out which side you're on.
What you find funny and what you find offensive very quickly sorts us into which trench we're in. This play is constantly asking the audience to make moral decisions about what is right and what is wrong, what we can and can't laugh at, as each of the characters uses comedy in different ways.
Comedy is forever evolving and this play really shows that. We've had the past, we've got the present, but what do you think is the future of comedy? What will we be laughing at next?
I think what we're seeing now is people taking control of their own identity. Groups that were previously marginalised and were pushed into positions where they were bracketed as 'female comedians' or 'ethnic comedians' are taking control of the agenda and their identity and pushing into the mainstream.
That for me is a big shift - that people who previously didn't have one are now being given a voice. For instance, the Hannah Gadsby show, Nanette, is a real eye-opening, angry, fiery piece of work that wouldn't have been possible even maybe only two years ago.
It's clear to any of us who have been working in comedy for a long time that it's been dominated by a certain kind of voice - whether that be the middle-class voice that echoes down the corridors of television or the white working class voice that has run through stand-up comedy - we're now seeing a huge revolution and that voice is now having to share space. We've been talking about that happening for a long time but now it does actually feel like it is.