Censorship in contemporary comedy
As the promoter of the We Are Funny Project, the biggest open mic comedy network in London, I have experienced a very rocky last few weeks, veering between depression and elation.
I have been at this for nearly a decade and a professional for some 5 years - though it's a "for the love of the game" kind of occupation as the money sucks. I have staged over 1,000 shows encompassing more than 15,000 performances for others, always insisting on free speech rights for acts, and it has been a true thrill to see open mic acts I used to regularly observe finding their voices, now having moved on to newspaper columns, hosting TV shows, appearing on panel shows and enjoying big gigs like Live At The Apollo.
Some might roll their eyes at the "open mic" status of my gigs, however it is these rooms that breed the next generations of professionals, comedy philosophers and pundits. Such nights don't usually carry concerns from acts such as what agents might think, or whether a risqué joke might endanger their career. Comedy is rarely more free, raw and fresh than in an open mic room.
Of course, there are a lot of still-born efforts at comedy: folk who just don't have "it" and acts trying to find their voice, hone their skill and commitment. It's a tough learning curve, but when it works then it's pure gold.
Right now, I have grave concerns about grass roots comedy. Some of my concerns arise from the fact that so few "political" or "socially-minded" comedians are coming through: we all know there's enough going on in the world to mock and kick against.
With this in mind I announced that I wanted to re-direct a format of one show we run, the "We Are Funny Challenge", into more contentious waters. The idea is simple: a range of emerging acts and a smattering of willing professionals come to perform on a given date. They will then be given a specific topic upon which they must create and deliver 5 minutes of brand new stand-up - whatever that topic means to them. In the past we have been frivolous with titles such as "Yo Momma", "Virginity", "Worst Day Ever" or "Bad Boss".
I wrote an article for a comedy industry website stating as much and declaring my concerns with possible over-reach from the #MeToo movement, citing my concerns about the Aziz Ansari case and attacks on comments made by Matt Damon as but two examples. I was clear that I was alarmed by radical feminism and indeed personally support many feminist concerns. I promised a diverse bill for a show entitled "Feminist Talking Points".
One of my first moves was to invite a vocal feminist, who is also a professional comedian, to perform. Rather than enquiring further or politely declining, the lady in question published my email message and penned a screed in response, and chose to conflate our planned comedy night with male-on-female murder. I don't think that helps anyone, and belittles serious issues at the centre of the drive for equality.
This comic continued her assault, attacking the publication carrying my original article, the photographer who was to capture the evening, and made a dog-whistle invitation for people to hassle the venue hosting the show, which she dubbed "pointless bigotry", roping in many other active, vocal feminists - but who had no apparent connection to the comedy industry. (She later claimed to have been offended that she was not offered money to perform - despite the night being free to attend; in which case, why involve feminist activists with no comedy link?)
In 2015 this comic herself felt she had been subjected to censorship at a London gig, and rightly made a furore of the issue. She stated at the time: "I find it very strange that anyone would feel they couldn't enjoy a comedy show unless they agreed with 100 per cent of the political views of the person performing." Is that the whiff of hypocrisy in the air? Aye, I reckon.
Eventually, the venue - a long-term partner of the We Are Funny Project - came under such pressure that they requested I cancel the show. That's right, a comedian called for a comedy show to be cancelled and as a result of her action it became so. Even more depressingly, a large number of other comedians weighed in on her side. Comedians for censorship. Wow.
It is true that I have been buoyed by many supportive messages, many from other professional comedians, for which I am hugely grateful. That said, all such messages have been communicated privately rather than in public. I can sense the fear in the air.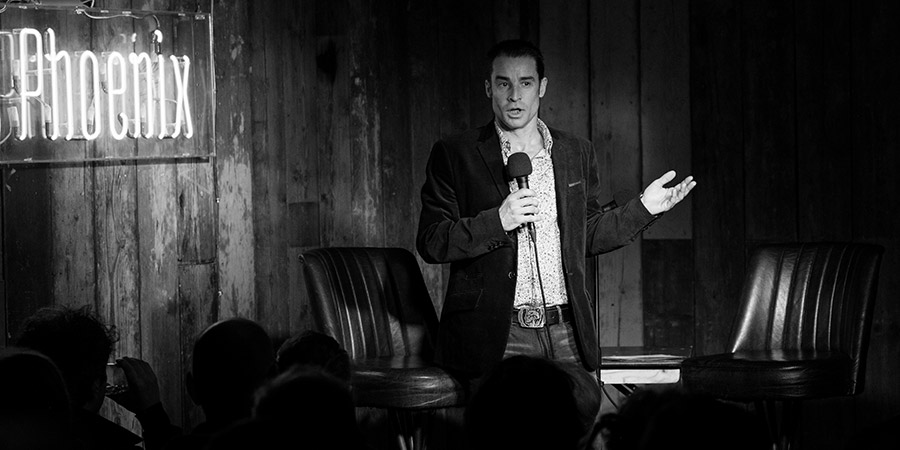 The arts, and comedy in particular, are a place where different views should be aired. Opinions, ideas and notions wild, crazy and distasteful can be explored without the performer believing - and without believing that the performer believes - exactly what they are saying. I reckon Al Murray doesn't actually believe women can only drink "a glass of white wine or a fruit-based drink", and doesn't really run a pub. You know, art!
For me, the best comedy is wise and observant, provides warning signs and new ways to consider a topic, all while delivering laughs. Much like a university, a comedy room ought to be a place that invites disparate voices and encourages people to consider words and think and grow. Audiences sure as hell should not like every notion and idea presented to them - how boring would that be? This never used to be a problem as there'd always be a different comic along soon.
Similar issues of free speech and exploration in comedy have recently been making the headlines. Louise Reay is being sued by her ex-husband after talking negatively about him in her Edinburgh show, and just this month a YouTube personality who taught his partner's dog to do a Nazi salute when a hateful statement was uttered has been convicted of a hate crime. Not all free speech controversies are equal but there seems to be a pattern emerging.
Intimidation. It seems quite clear to me that some of the nasty messages sent to me, comments posted, are designed to intimidate me into accepting the censorship of the show. They got the wrong guy. I've taken lots of abuse, more than I ever imagined and it has been a grim and dis-spiriting experience. Further, the willingness to tell and spread lies has been genuinely alarming. If you have an argument against an idea, you must surely automatically lose that argument if you have to lie to win?
Some attacks on me, the We Are Funny Project and "Feminist Talking Points" have been ill-informed and just nasty, others patently ridiculous: "sexist", "hateful", "bigoted" and a whole load more. Prejudice means pre-judging. Usually negatively pre-judging. The show hasn't taken place. Yet.
Following the cancellation of the original show, I promised that I would not accept censorship of a comedy gig that I believe to be legitimate and merited, and for which I had assured an inclusive bill. Many hours have since been spent finding another venue and casting a line-up with quality comedians representing diverse and talented comedy voices.
I am delighted to confirm that the "Feminist Talking Points" show will take place, and is now a paid, ticketed event with all profits going to two charities: The Phoenix Project at Mama Biashara, which works in remote areas of Kenya to rescue girls who are running away from FGM, forced marriage and rape; and Index On Censorship, which campaigns for free speech.
You know, the comedy world is a very liberal and left-leaning place. The fact is, even if I wanted to book just 4 angry and openly misogynist male comedians - and I never have wished to - I simply would not be able to find them. In fact, the show has a diverse and inclusive range of acts taking the We Are Funny Challenge, split equally between male and female.
There is an almost 50 year age difference between the youngest and the oldest, with white and non-white, British and non-British participants. The theme is "Feminist Talking Points" not "Bitches Be Crazy - Discuss".
I applaud all of the acts who are taking part as they have already seen the backlash and are still ready and willing to perform, and exercise their right to free speech. These are inspiring true comedians, brave and wonderful people. Their support has been most heartening in some dark days.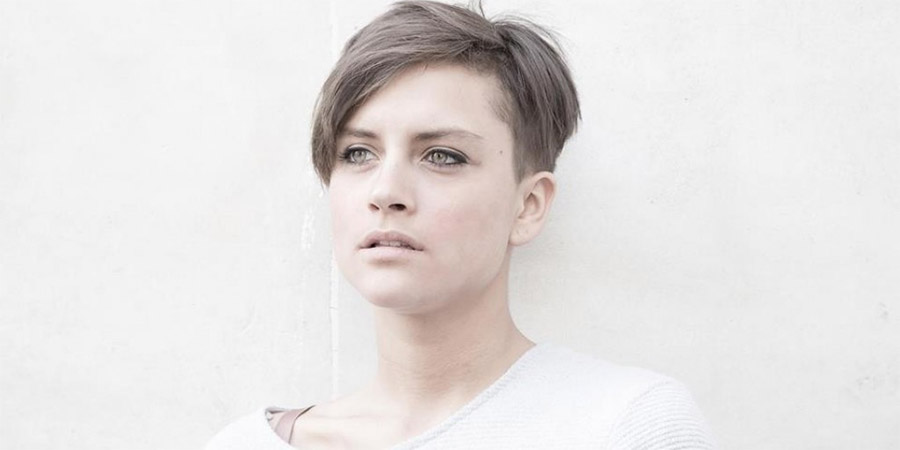 The headliner, Chelsea Hart, is one of the best young acts around and racking up ever more impressive comedy credits. Chelsea is a very funny comic, an openly bisexual American who has made it clear to me that she is friendly with the person who began the attacks, and I applaud her for being so concerned with the free speech issues at hand that she is willing to perform.
Before I revealed the line-up I was attacked by people who ignored my original words and seemed convinced I was only booking men. Since announcing the bill I have been attacked because no men should be on a feminist show. There's just no pleasing some radical feminists.
Isn't much of the current dialogue in feminism ultimately about men - men standing up for women, men's attitudes, "toxic masculinity"? And yet apparently we don't get a right to reply? I don't recall agreeing to that fallacious rule. Who the hell is this army of activists to tell me, and the 10 comedians taking part, half of them female, that we can't delve into one of the biggest social topics of our time?
If the backlash is this furious for a comedy night promising a diverse bill and stating support for many feminist issues, what would its critics actually be able to scale up to in response, should an actual hate-filled misogynist appear on the scene?
If I had concerns about shades of feminist activism before, then in many ways they have been confirmed by the vicious, hypocritical and relentless actions of a group whom I truly believe are damaging the feminist movement, crying wolf and using underhand methods and trolling behaviour.
All I can do is to stay true to my values and remedy the situation with a full, frank and funny show. It's now a bigger, much improved and far better publicised show than was originally planned, and we hope to make some money for good causes.
The question is, will a certain stripe of feminist try and tear this or a future show down again?