If you've come across a comedy story that's really raised your eyebrows over the last few weeks, chances are there was a Canadian involved.
We recently spoke to the Alberta-born comedy maverick Tony Law about his spectacular new event Tony Law and Friends in the Battle for Icetopia, a big one-off play at Alexandra Palace's ice rink in mid-October. During that chat, Law mentioned that he and fellow Canadian Glenn Wool - now back in the UK after several globetrotting years - will be giving a live ice hockey demonstration during the interval, while we also discussed his dance project with multi-talented compatriot Phil Nichol, NightDanger, which was due to grace the Edinburgh Fringe before Nichol crocked himself.
That's presumably healed as Nichol's just won a role in the west end musical Everybody's Talking about Jamie, as a middle-aged drag queen. And then there's Katherine Ryan, announcing a big extension to her current tour, Glitter Room, which she managed to fit in with her increasingly hectic TV schedule. Clearly it's good times for Canadian comics in the UK, then, and it's a well-travelled route. I remember asking several Canadian comics about it years ago, and the sheer ease of gigging in London and beyond was the main draw. Back home, touring involved 14-hour car-shares to distant cities, so you'd really hope your fellow comics weren't awful.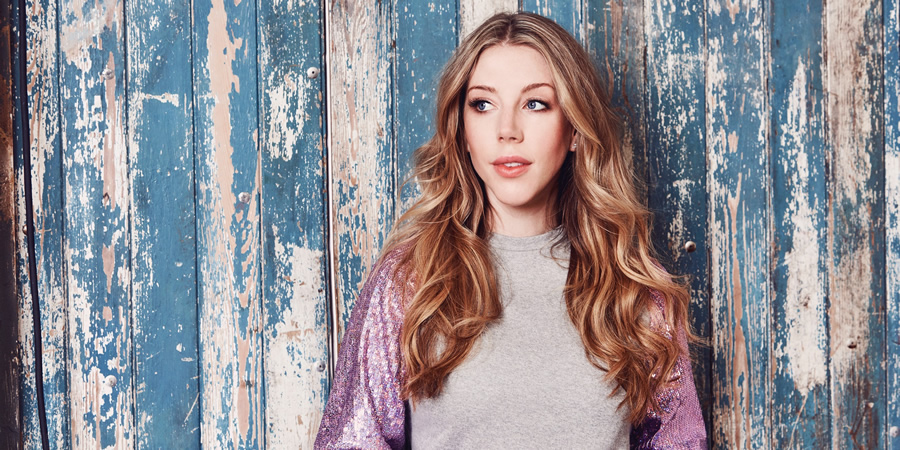 Those chats probably took place a decade ago, actually, and there are now many more home-based distractions too. According to the site Maplecasino, online gambling is now the premier entertainment option for Canadians between the ages of 23 and 35, and staying in must be even more attractive at this time of year. Montreal - home of the Just for Laughs festival - is so cold in the fall/winter, they built a whole 'underground city' back in the 1960s. You wouldn't want to break down on one of those road trips.
Still, there were benefits. Clubs in remote cities generally offered more stage time to make it worth the comics' while, so those acts who eventually took the plunge and moved to the UK often hit the ground running as fully-formed, high-on-the-bill club acts. Not that they all descended on London, mind you.
Tom Stade has one of the more interesting career arcs, having secured a coveted US TV development deals year ago. When that expired he moved back to Canada, then to the UK and went for somewhere central to help with the touring, and so found himself in glamorous Wolverhampton. Which was at least useful for material: one routine about a midlands meat raffle won him a big nationwide audience. But by then he'd moved to Edinburgh.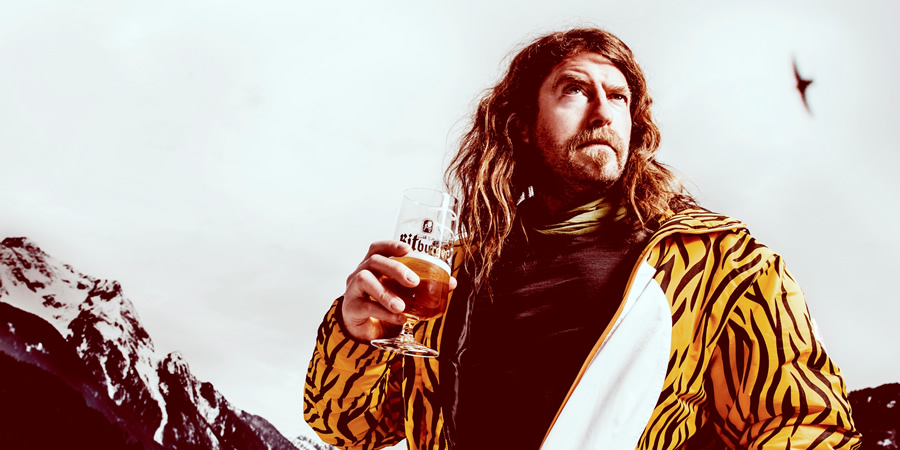 Craig Campbell did pretty much the anti-Stade, meanwhile, heading down to the depths of Devon, which saw him roaring up the motorway on his motorbike for gigs. And Tony Law did move to London, but not for comedy. He worked in a pub in Chiswick and was initially encouraged to try stand-up by a colleague: Lenny Henry's brother.
Wool, Nichol and Stewart Francis were also part of that great comedy migration, and while the transatlantic shift then slowed somewhat, more recently we've nabbed a bunch of their best female comics, who've been newsworthy recently too.
The ubiquitous Katherine Ryan - only the second UK-based act to get a Netflix special - will join Russell Brand as a judge on Comedy Central's big new Roast Battle UK show early next year. Her acclaimed compatriot Dana Alexander will no doubt give that show a swerve, though, after an infamous Roast Battle face off with Sofie Hagen at the Edinburgh Fringe a few years back. They still don't speak, Alexander admitted on her Comedians of the World podcast a few months back. Ouch.
And then there's Mae Martin, a wonderfully candid comic who's only now gaining due recognition for her stand-up, having already bagged a couple of Radio 4 shows, and now a book deal. Radio, TV, Netflix, tours and books: busy maple lives.