Crybabies on January blues
The Crybabies are back with their show Danger Brigade, which garnered them an Edinburgh Comedy Award Best Newcomer nomination at the Fringe this summer. They're bringing their crazy absurd surreal comedy - packed with action, singing, dancing, rats, crisps, and concerns of the heart (naturally) - to Soho Theatre from Monday 6th January until Saturday 11th January. They've kindly given us a handy checklist list for how to best beat the January blues...
Well well well, we meet again British Comedy Guide. A lot has changed since our last encounter. May we just say how honoured we were to rank number 39 in your Top 39 Best Reviewed Shows of The Edinburgh Fringe. Top 39. What a funny number! We've heard of the UK Top 40, but 39?! Wow. You really are the British Comedy Guide! Almost as if the only way you could bring yourself to include us on such a list was if you ensured we'd be at the very bottom. The worst best thing. Pathetic.
Given your continued and FAILED attempts to make us look stupid, we're well within our rights to refuse your offer of another article and report you to the police for continued harassment. But given that we're the bigger person, and our diaries could be described as barren, we will bravely and nobly accept your offer. Therefore, winning the argument, again.
The key to avoiding the January blues is to ensure you have such a devastating Christmas that January comes as a blessed relief.
Christmas Day: Burn your house down.
Boxing Day: Live stream yourself announcing your intention to run for mayor. Make sure your policies are ill thought out and make little sense. No one will listen or care. They'll be spending the day with their families in their houses which have not been burned down.
Dec 27th: Put on a three-hour long show called Curriculum Vitae where you list every unpleasant secret you have in front of all past and current employers. Don't forget to mention that you burned down your house. If you start to run out of secrets simply accuse yourself of fraud, blackmail, perversion of justice etc. If that fails, speak in gibberish like a lizard. Spit.
Dec 28th: NEVER STOP CALLING THE POLICE. This applies to all other days too. Any spare moment you have, call the police. Claim that a pack of sick wolves are attacking people. Also, it goes without saying that you must stop sleeping.
Dec 29th: Release plague ridden wolves into town centres. The police will do nothing. This really should make you feel truly awful.
Dec 30th: By now your family and friends may have tried to reason with you. If this happens, continuously try and rip off your arms until they go away. Remember, NEVER SLEEP.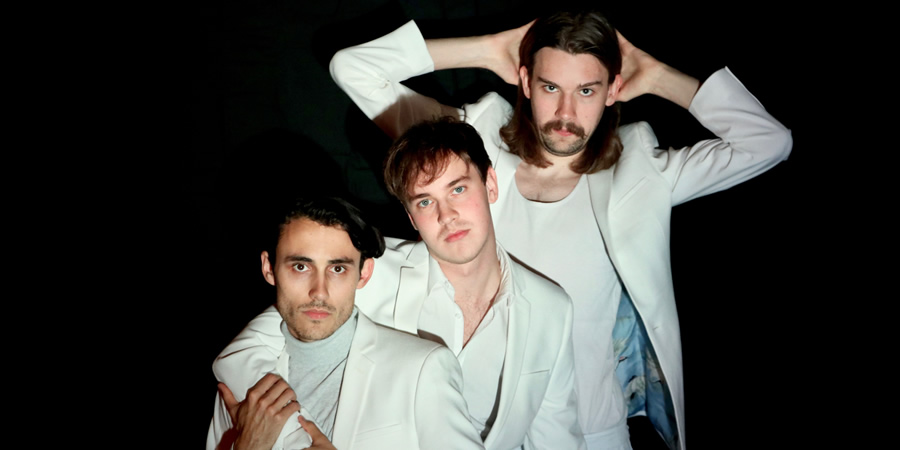 Dec 31st: Open up a club for New Year's Eve called The Murder Factory. Make a real social media campaign in the build up to the event. Spend whatever scraps of money you have left boosting the event on all platforms. Also, your erratic behaviour over the last week should have garnered you some sort of following by now. Make the entrance to the club through the wheel of a car parked in the road outside. Guests will crawl through the fake wheel then slide down a tin shoot into a pitch-black warehouse.
Once everyone has arrived, bring the lights up suddenly and scream, 'welcome to the murder factory!' Buckets of ice cold viscous blood pour onto the audience. Heavy Metal music blasts through, as obese naked men in welding masks hammer onto sheet metal. Keep telling everyone in the room that something's gone wrong, that this shouldn't be happening, that you've lost control. This should terrify people and quell any slight chance of enjoyment. Continue until midnight.
During the countdown to midnight, climb into a cannon. When it gets to zero, shoot yourself into the sun and die.
By now you should feel beyond repair. You have truly destroyed your life and done horrible things to innocent people. The January blues will pale in comparison to the atrocities you have committed. Then, get yourself down to the Soho Theatre (from 6th Jan to 11th Jan) and catch the 39th best reviewed show at the Edinburgh Fringe (2019).
Merry Crybabies and a baby new year.