It's a typically bustling summer afternoon in London's once-sleazy Soho - lots of booze and business and both being done, as the pubs spill onto the streets - but all is peaceful upstairs at Maison Bertaux. This lovely little patisserie is one of Phil Nichol's favourite haunts, although it's not quite so peaceful now that we're chewing the fat, admittedly. Or chewing the cakes.
"I wish I had some kind of genius plan," ponders the ever-effervescent Nichol, between bites of chocolate éclair. "I'm not [Daniel] Kitson, with some kind of overall genius arc for what to do next. I've just luckily stumbled into talking about stuff that I care about."
We've met to discuss several notable developments in the Scottish-born Canadian's present and future; notably his forthcoming tour, of the highly acclaimed if annoyingly-titled stand-up show Your Wrong. We'll also get onto his upcoming appearance at the 25th anniversary of the Ealing Comedy Festival, and the reason we've met in this particular district, in mid-afternoon.
It's because for a good little while now Phil has been working just around the corner, in the cast of the acclaimed West End musical Everybody's Talking About Jamie. "I'm playing Hugo," "He's the Mr Miyagi character who helps the kid achieve his goal of becoming a drag queen."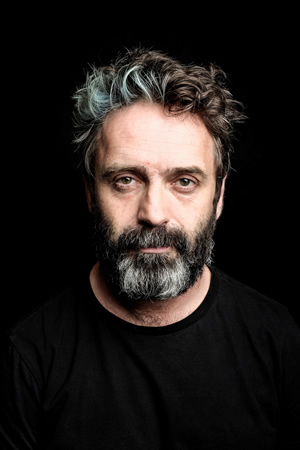 He almost didn't do it though - more on that later - and he's leaving soon, to get back to the regular evening job. Before the Your Wrong tour kicks off in September he'll be doing the sequel at the Edinburgh Fringe throughout August, which is an interesting way around. But then Nichol enjoys confounding our expectations with these shows.
The 2006 Edinburgh Award winner wowed and bewildered audiences again in 2015 with I Don't Want to Talk About it, which involved a fake audience altercation then Nichol musically marching everyone across a nearby square to another show altogether. How do you follow that? By getting Phil-osophical.
First though, that title. Your Wrong. It must have really infuriated people. "It's really annoyed sub-editors," smiles the comic. "But that's just the jump off point, it's really about what's right and what's wrong, depending on your perception. The show is actually not about judging. It's the opposite."
Your Wrong is based around a series of true stories, including the Twitter exchange that spawned the title. Nichol had been debating highbrow topics with a friend when a random lurker leaped in. "He said 'your wrong' - spelled like that," Nichol recalls. "So I write back, 'first of all, you're an idiot, second of all, if you want to get involved in an insightful discussion, you should check your grammar.'"
"He writes, 'it's not grammar, it's spelling,' then he buggers off into cyberspace. I go back to my conversation, and Grayson says 'it is spelling.' So in that one conversation, I lose out to two grade-A fools. They're right [about that], but they're not right about everything. And neither am I."
The stories get a lot more dramatic from then on, including one truly staggering family tale, which all help Phil to philosophise about whether there really is a definite right or wrong. Nowadays, the immediate jump-on groupthink of social media leaves little ground for grey areas, but Nichol has a bunch of stories "where I've done the right thing and it's ended up being the wrong thing, or purposefully done the wrong thing and it's ended up working out pretty well."
The main arc, he says, "revolves around my life, being raised in a devout Born Again Christian family. So when I left home at 17 I didn't know anything, but when I was 19 my brother had a car accident, and the story revolves around my newfound scientific beliefs vs my parents' beliefs. It's about how my family deals with it."
"You know, people do these tragedy stories - your dad dies, the worst year you ever had - all that stuff, all valid. But if you do it the year it happened or the year after it happened, I don't think you've given yourself enough time to really think about it."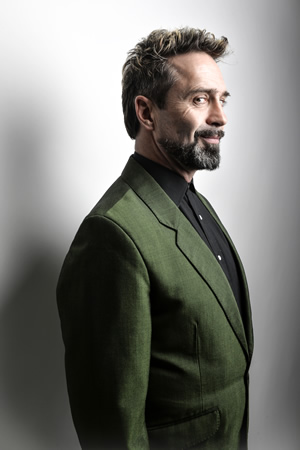 That brings us to last year's Edinburgh Fringe award winner, Hannah Gadsby's Nanette, which made another sizeable impact when it landed on Netflix recently.
"When I went to see it I thought 'wow, that has brewed with her'," says Nichol. "That's why it was effective, she wasn't just telling you that because she wanted to be effective, what she was saying was 'I didn't ever tell you that, because comedy wouldn't let me, and now I'm going to tell you.' It's on a different level, but my show is about something that at the time, at 19, devastated me, and I only started realising through years of therapy what I'm trying to get out from under."
Your Wrong was so well reviewed during last year's Edinburgh run that Nichol is doing a sequel at this year's Fringe, then blending both shows together for the subsequent tour. He was due to tour it a year ago, but then Jamie came along. Mind you, he nearly turned the opportunity down, not having any experience as a retired drag queen himself.
"I wrote a long email overnight saying 'I'm not doing it.' Then the next day I went to Aberdeen, performed there, couldn't find my hotel, I finally got there and thought, 'ok, I'm doing it.'"
The Aberdeen effect. So Nichol auditioned, got the part, and the show went so well that the very cool Warp Films are now making it into a movie. The theatre version was in cinemas a few days ago, in fact: screening on over 500 screens countrywide.
Meanwhile Nichol is preparing to launch back into stand-up as his Jamie run winds down, including an appearance at the 25th anniversary of the Ealing Comedy Festival, on July 27. He'll be shifting from West End theatre to a big top in London's Walpole Park for their final Gala Night, which might just be the perfect gateway gig before moving onto Edinburgh's marvellous but more compact Monkey Barrel club. Will stuff from his tour show become part of his regular gig repertoire?
"It's really hard to take it all apart, but I hope some of the material will come across," he says. "I float material in and out of my stand-up 20, move stuff around, keep the best bits."
And that takes practise. New material is like life: you never really know what's good or bad, until you get up there and do it, even for enduringly talented pros like Phil. So has he been sneaking in gigs while doing Jamie?
"No, I've only done the late shows at The Comedy Store, which I'd booked in before I'd got the show," he says, as we round off our chat by meandering from Maison Bertaux to the Apollo Theatre's stage door. "I had to remember my old set when I got there, it felt a bit weird, like an out-of-body experience, doing that material after I'd been doing Jamie for so long. The joy I had at getting big laughs and applause at The Comedy Store was amazing."
Plush West End theatres are all very well, but you can't beat winning over a proper comedy-club crowd. Now you're talking.