Lloyd Griffith interview
Now here's a top-of-the-tree line-up for a Saturday afternoon: Lloyd Griffith, Jayde Adams and Mark Watson, in Richmond's Old Deer Park as part of the first Big Funny Fest, which looks a lot of fun. But who would you reckon is that show's headliner?
Watson is the longer-established big-name, but Adams is an increasingly high-profile and impressive force of nature. And then there's Griffith, just another of those classical-singing, footballer-interviewing, big-on-Netflix goalkeeping stand-ups.
It's not a career path they probably promote at get-famous school, but Griffith is working it. We bumped into him at the Edinburgh Fringe a few years ago when he'd just nabbed a presenting gig on Sky's then-flagging comedy/football institution Soccer AM: he spent most of that August on trains. But it paid off, and he's now swapped Fringe portacabins for theatres, on a tour that has finally just finished after dates kept getting added: always a good sign. And now he's adding international fans, as co-host of the headline-grabbing Netflix gameshow Flinch.
The next move? A well-deserved break, after the Big Funny Fest, which is on this weekend (15-16 June) and also features the likes of Jason Byrne, Lou Sanders, Nish Kumar, Hal Cruttenden, Luisa Omielan, Darren Harriott and fellow Flinch presenter Desiree Burch, among many others. Lloyd's event kicks off at 3pm on Saturday afternoon, which should be easy to remember.
We chatted while he was wandering the streets of central London, no doubt fresh from some mighty meeting or other. He's a man in demand.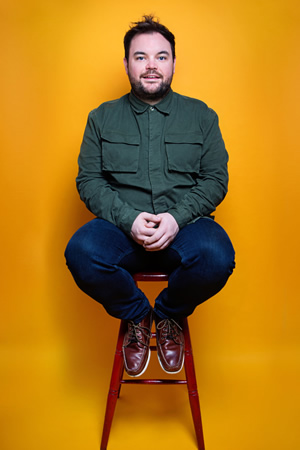 You've just finished a tour and the Soccer AM season, which seems a bit hectic - why not do the telly then the tour?
Because then I'd be working for 52 weeks of the year mate, and I wouldn't mind a bit of a break. Also, no-one buys tickets during the summer. I've really enjoyed it but we kept extending it, which is a nice situation, but I was a bit relieved when we finished the final one last week. In Hull.
I've got a few other projects on which I hadn't been able to do because of Soccer AM, one with the FA, so I had an actual holiday last week - the first one for a year. Then I'm singing at Windsor Castle tomorrow, flying to Dubai tomorrow night, fly back Friday to do the Big Funny Fest on Saturday, then fly to Dublin to see Noel Gallagher's High-Flying Birds. Then I'll probably do some work.
What sort of material would you do in Richmond - the stuff that worked best on tour?
I'll see what happens - because Jayde sings as well and she's compering, I'll go in with an open mind, because ultimately, a gig like that, you want to do your best don't you? This most recent tour is the one I'm most proud of, so it'll be the best-of and we'll see what happens. It should be good, such nice surroundings to do it in. And I love a daytime gig, because it's a bit of a different dynamic.
I remember bumping into you in Edinburgh when your Soccer AM gig was announced, and you didn't seem too sure that the new format would work - it clearly went well.
Yeah it did. What I learned more than anything is that people do not like change, and for the first two months we were just pelted. And I get it, we weren't fluid or great for the first two, three, four weeks, but the second or third month we found our groove, viewing figures have gone up every half year, more people are watching, I'm selling more tickets, socials have gone up.
So yeah, you'll still get 'ah I preferred it in the olden days.' But that other show, as it was, could not be on TV now [with its weekly 'Soccerette' etc], like a lot of things couldn't be on TV now. People long for a forgotten time.
But the best thing, we're getting more football guests that want to come on. That's a true indicator, when you've got Jesse Lingard asking to come on the show, Marcus Rashford wanting to come on with him... so it's really fun, I've really enjoyed it and learned a lot from doing it.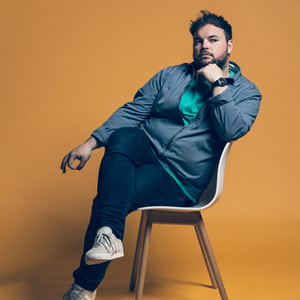 At Big Funny Fest you're on the same bill as Mark Watson...
Me, Jayde Adams and Mark - very Bristol heavy.
So will you meet Mark backstage and immediately start talking about Bristol City?
I'll have a little chat about football. The thing with me, I think a lot of people would think that I'd talk about it [on stage too], but I really don't, I'll do four or five minutes maximum about football. But yeah, when you're gigging with comedians who are football fans, that's your first port of call: 'how's the season going?'
Has it changed a bit as football has become more inclusive? Talking about football on stage was a no-no years ago.
It does alienate people if you're talking about specific teams - I tell people I support Grimsby because no-one really gives a shit, apart from Lincoln City and Scunthorpe fans.
I have actually been asked by a promoter 'why'd you do that football story?' - because, first and foremost, it's funny. But then political comedians have that too, they divide audiences, but it's ok to talk about that. Whereas football has that perception of hooliganism.
I'm sure a lot of Soccer AM fans are into stand-up anyway - they wouldn't be expecting you to bang on about Grimsby.
I'm in a good position because I do a number of things: the Netflix show has brought another audience, 8 Out Of 10 Cats, people saw me on tour with Jack Whitehall, people see me for a smorgasbord of reasons.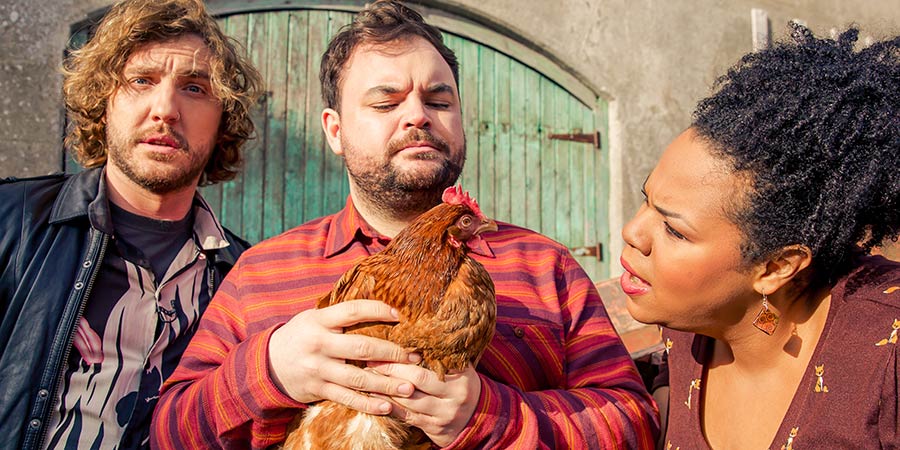 Flinch made a bit of a splash too.
Netflix keep their ratings very close to their chest, but they seem to be happy. I've had a lot of Brazilian fans get in touch, which is a weird thing. I've been talking to Seann [Walsh] and Desiree [Burch] about it, we might need to put some tour dates on in Brazil...
Why has it touched a nerve in Brazil particularly?
Absolutely no idea.
Is it coming back?
I dunno! Netflix keep things very close to their chest. I'd absolutely love to, it was good to do something of that scale, and fun, 10 days out in Belfast. I always refer back to Bob Mortimer's Desert Island Discs, why they created what they do, just because they made themselves laugh.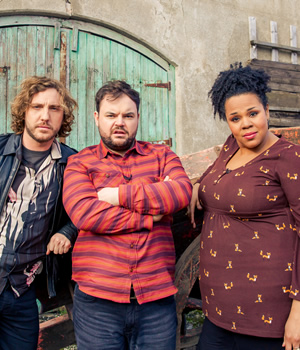 You and the contestants did some pretty horrible stuff on Flinch - what got the most attention?
The one that we keep getting messaged about is the rats: the big traffic warden had to do it in the first episode, then I did in one of the later ones. I had to get put in a rat trap, ten rats were sent down...
That does sound fun.
What they did edit out, one of the rats urinated on the back of my neck. They put cheese by my mouth, Nutella on my nose - that was pretty terrifying, because, well, they caused the black death didn't they? You've got two of them heading towards you. And that wasn't even the punishment - that was getting your hand snapped by the mousetraps.
Were you three vetted before you signed on?
They told us very little, but then if someone says 'do you want to do a Netflix original game show?,' you do it. Then they say 'we'll tell you all about it as the weeks go on' then you're on a plane to Belfast, then sitting in a hotel room being told what'll happen, you've signed the contract. The next thing you know, you're face to face with a bull.
This really is a bizarre life you're leading.
If you talk to someone like Joe Lycett, he's got a career that people envy because he does so much mad and wonderful stuff. A bit of advice that's always stuck with me, with Joe, he said 'I don't want the same career as any other comedian,' and I thought 'exactly that.'
So when these things come up, 'do you want to do this?' you should probably go 'not really, I want to do stand-up, be the next Doug Stanhope or Jerry Seinfeld.' But I'm fully aware that I'm not Jerry Seinfeld, I just want to have a bit of fun, make as many people laugh as possible.
And if that is through straight stand-up, that's great. But if it's through me getting my hands chopped off by mousetrap while a rat pisses on the back of my head, then so be it.
It's probably good luck in some cultures...
It might be one of those wedding traditions in Brazil.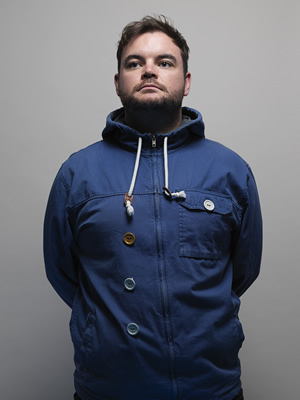 Career-wise, did you think you'd be a classical singer, originally?
Well yeah, I thought that's what I was going to do. I always knew I'd be a performer, then when I started training [as a singer], I thought 'do I really want to spend years at music college then earn 150 quid doing Handel's Messiah?' There's a pyramid there, the best people are at the top and there isn't other stuff for people to do if you aren't incredible. Whereas in comedy, there is.
That's why I got into it. I went to Backyard Comedy Club, the first gig I ever saw live was Lee Hurst compering, Milton Jones opening and Micky Flanagan closing: no-one knew who Micky and Milton were then. And I thought 'I wanna do this' - Lee Hurst was great, he recommended a few clubs for me to go to, and it all went from there really.
I started at the same time as Rob Beckett and Romesh - Rob was winning all the competitions. It's nice to then go on 8 Out Of 10 Cats with Rob as the team captain and us two idiots having a good time. Me, Rob and Romesh are still very close offstage.
The tour's finally finished now then, are you planning the next one already?
I'm thinking about it, I've not got a title yet - just thinking of ideas. I don't do Edinburgh anymore because it clashes with stuff...
So you don't have to worry about a theme so much?
In Edinburgh there's a lot of funny people so there has to be a theme, and that stands you out - but ultimately, you just need to be funny. Years ago if you bought DVDs - Michael McIntyre, Peter Kay, Micky Flanagan - and said 'what's the theme of that?' I don't really know, it's just funny.
I mean, I put an arc I there, there's a story. But ultimately I just want people to walk away happier than when they turned up.
Because the opposite really isn't good.
It really isn't.