Matt Forde interview
Is there a more appropriate person to conclude our Isolation Conversations (hopefully) than a comic who had to hide away for a big chunk of the last 12 months?
Yes, it's fresh-from-his-flat Matt Forde, who is now putting asthma-based shielding behind him to interview six Westminster heavyweights at London's Garrick and Vaudeville Theatres, from Monday. They are Peter Mandelson and Sayeeda Warsi (May 24th); Keir Starmer and Andrea Leadsom (May 25th); and Jess Phillips and Esther McVey (June 4th).
Forde has been hosting major figures on his Political Party podcast for almost a decade now, and we'll discuss how the former Labour advisor attracts such a diverse array of big names. But then Forde has the genuine crossover appeal lots of politicos would kill for, with a sizable audience on Absolute Radio's Rock 'n' Roll Football, too. Which does raise the question: would he fancy another crack at politics, himself?
Actually he's been busier than ever this last year: doing impressions on Spitting Image, launching a big podcast with Alice Levine - British Scandal - while the paperback of his highly entertaining book Politically Homeless has just come out. And since our chat he's announced an Edinburgh Fringe run. You've got to admire that optimism.
Now we head to Zoom, and surely the first Circuit Training guest to wear a suit; he'd just been doing a political panel, and was off to Talksport after. Classic Forde.
You've had an interesting year, Matt - serious lockdown, early on.
Yeah, the first one I had to shield, I didn't set foot outside for three months, at all, which is surreal. The first time I went for a walk I felt like I'd run a marathon for about a week after, using those muscles again.
Ouch
I got myself a cheap exercise bike, so I didn't go to seed, lost a fair bit of weight. And, you know, that really helped me stay sane. Actually, in retrospect, three months isn't that long. It sounds way worse than it is.
Friends of mine have found it a lot harder, particularly those with children. I'm very lucky I don't live in an area where I've got aggressive neighbours or loud music at night, or I haven't got to home-school a child; the pressures it's put on some people are immense. Just having to stay in for three months wasn't that bad really.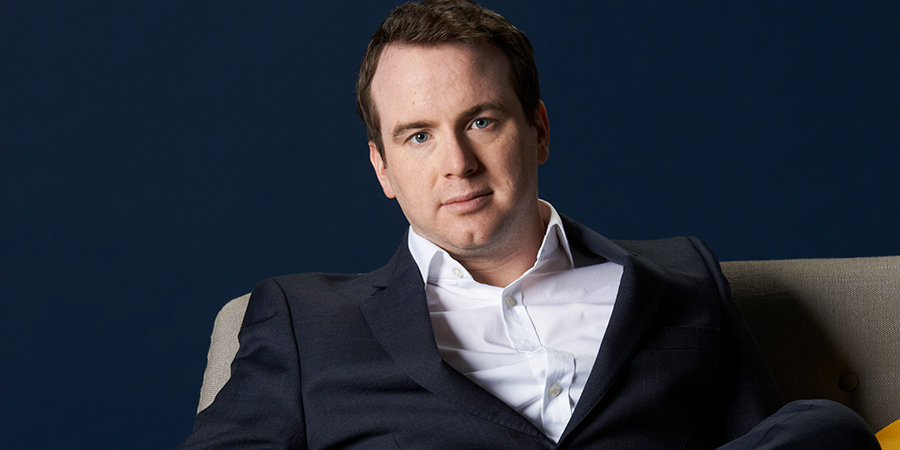 I'm assuming you got some tech equipment too, because you still seemed really busy.
Yes, well, Absolute Radio sent me this, which is the Blue Yeti microphone: I do a radio show on Saturdays that I was able to broadcast from home, just a laptop and a professional mic. And this microphone was then obviously useful for other things. So I use it for my podcast The Political Party, and I did the first series of Spitting Image, and was able to record all my stuff from home and write from home.
And now there's the other podcast...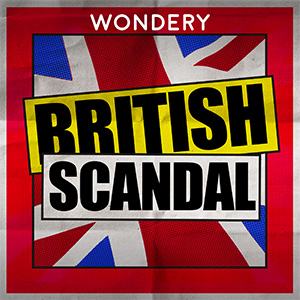 British Scandal, which I'm doing with Alice Levine: oh man, I think you'll love it, and I don't say that because I'm involved in it, it's like Hollywood in a podcast, and you're dealing with these incredible true stories. The way it's made, the soundtrack and everything, it's unlike anything else I've been involved in - it's incredible. A real treat of a project.
And I wrote a book from home. So actually, workwise, I've been busier in the last year and a half than I've ever been. Thanks to technology, and the pragmatism of employers, it's not been too bad. But obviously, live performances haven't been part of that and I can't wait for those to return.
You've booked these Political Party shows in pretty sharply after the rules relaxed.
With these shows, you can be a bit more nimble. I think there are theatres in London, and around the country, where they have these big productions in. But between the restrictions lifting and getting those shows up and running, there are opportunities.
Comedy is quite lo-fi, it doesn't have big tech requirements on the whole; certainly I don't. So it gives you the opportunity in this period to be able to do these sorts of shows. I'm very lucky that I'll be treading the boards at The Garrick and The Vaudeville.
I imagine you must have played similar sorts of theatres before?
Never under my own banner. I did the Royal Variety at the Royal Albert Hall, Saturday Night At The Palladium, a couple of charity galas. It's quite nice, it's almost like playing at Wembley or the San Siro; big prestige venues.
You've got major politicians joining you, but you don't strike me as a nervy person?
Not about the interview. I get so excited about it that for me the interview is all about the guest, not me. So psychologically, I never get nervous about that. I know I'm never gonna run out of stuff to ask them, because I'm so obsessed with it.
You've probably got way too much.
Yeah, my problem is always having to filter out questions, I get so involved in it as a conversation. In a way, I'm just a member of the audience who gets to ask the questions... I've never actually thought of it like that before, but that's probably quite a helpful way to think about it.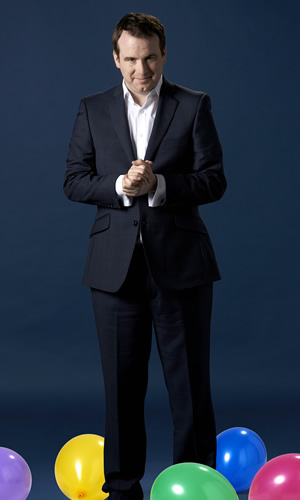 Does it help that they know you were part of the political world; you know how it works?
I think it helped me get guests initially, and get that trust. But I think, fundamentally, it's about how I interview them, and so many politicians and cabinet ministers listen to the podcast. It's taken years to build up. Part of the reason is, they know that I'm not trying to catch them out, I don't have an agenda other than I'm really interested in them.
This is a place you're going to be able to give really long answers, thoughtful stuff, tell stories perhaps you wouldn't be able to tell elsewhere. I'm really pleased I thought of it, that it's me that's doing it - but, really, this sort of space should have always existed. And I guess it's the dawn of podcasts that allowed it to happen.
The other crucial thing is, live, the audience is such a big part of it. I mean, who wouldn't want to make an audience laugh?
It's rare that politicians get a genuine response I suppose - usually their audiences are already primed to clap or boo.
Right. This audience are fantastic; they're comfortable seeing politicians they completely disagree with and would never vote for. And they give me leverage. Say it's just me and the politician in the room together and I ask them about something, and they're going 'look, I don't want to go there' - but of an evening, with a glass of wine? The audience go 'oh come on, give us a little bit.' It's a very gentle and very pleasant pressure.
So what are the best revelations you've teased out?
I think one of the podcast's great strengths is that it gets so many! Every episode.
Peter Mandelson said something really interesting: that he enjoyed his time in government under Gordon Brown's leadership more than under Tony Blair's leadership, which I think would surprise a lot of people. That's a really big thing for someone at the heart of New Labour to admit on a podcast.
I've just recorded an episode with Louise Casey, that's two hours long, the longest I've ever recorded: it's full of amazing, at times searing insight and heartbreaking details, but also phenomenal revelations.
It's an interesting time for Keir Starmer to appear, after a big by-election defeat. He's under heavy scrutiny, whereas the Prime Minister's slightly clownish persona still seems incredibly popular. Must be hard to know what to do.
They're both in different situations. Boris Johnson as a character has existed for a long time, as Mayor of London, and he was kind of a celebrity before that. He's had a long time in the spotlight to learn how to do that, and to hone that act. Keir Starmer was Director of Public Prosecutions. At that point, no one really knew who he was, he wasn't a big personality character. So people have only really got to know him in the last couple of years. And that's different.
So he's years behind in terms of developing the public persona of 'Keir Starmer'. And of course, his public persona is very different: more professional, more considered, more respectful, more thoughtful. And that places different constraints on him.
Meanwhile the populist leaders almost have that old showbiz attitude - all publicity is good publicity...
Trump and Johnson are obviously distinct characters, with different boundaries. It's really hard sometimes to campaign against someone like that, because it's very frustrating, this person is playing by different rules.
In the end, it's up to political parties to choose really impressive leaders, there is nothing more important in the perception of a political party than the individual you would put in control of the country. I think the one thing that you could definitely say about Keir Starmer, is he is an impressive individual.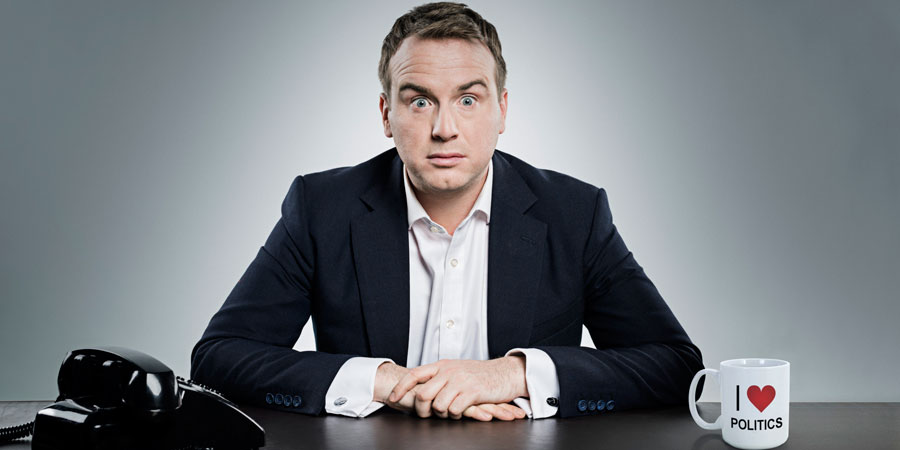 But is that the sort of person people will vote for nowadays? Maybe 10 years ago...
There's never a bad time to have an impressive leader! But yes, he inherits a position for Labour that is appalling. And can get worse, and will get worse if the Labour Party does not radically change direction.
Boris has got that jolly persona but is clearly very savvy politically. And then there's you, mixing politics, football, pub. So the question is: are you a potential next leader of the Labour Party?
Ha ha! Absolutely not!
Because that seems to be the perfect marriage these days...
I would never ever stand for office. But I don't think those things are inconsistent, to be enthusiastic about politics and enthusiastic about football. I'm very lucky that I have outlets for both.
Starmer's not going to start changing his image at your show is he? Show his funny side, turn up in a clown hat...
Turn up in a clown hat! No, but I think he will show his funny side, I've interviewed him before and he's a funny bloke, he's charismatic, can do the informal stuff really well, comes very naturally to it. He took over during the pandemic, so showing that side wasn't really appropriate. I think he needs to do more of it now, and he's perfectly capable of it.
You worked for Labour, but people from all parties come on - do you approach them differently?
I would far rather interview someone that I disagree with. It's fascinating to go 'We're living in the same country, how have you reached a different conclusion to me?' I think that's really interesting. And instead of going 'well that means you're wrong' - or worse, 'evil' - it's far more interesting to approach that as 'ok, show me your working out, how you got there.'
It's a shame there aren't more things like this - it's rare that most of us really listen to opposing views these days, in our media bubbles.
I think that's true of a lot of people, right and left, Leave or Remain. You gravitate towards the people you agree with, and often people you disagree with are being quite provocative, particularly on social media. But we overlook the provocation that our own side does sometimes.
I always think, try to find the reasonable people that you disagree with, just have a bit of that in your timeline. Not the really provocative people - don't reward their behaviour. But if you can find voices that you can tolerate, following those people really helps.