Danny Baker interview
Turmoil. For most people that word probably conjures troubled nations, or Brexit negotiations, or perhaps something about Sunderland Football Club. But for one generation of radio listeners, 'turmoil' was a term that enlivened Saturday afternoons, as Danny Baker leafed through a sort-of scrapbook cobbled together each week by old radio colleague Danny Kelly, and invariably laughed so hard that it hurt. It really shouldn't have worked on radio, but by crikey it did, until Radio One decided to go in a different, duller, direction.
That's Baker's career in a nutshell really: bafflingly brilliant ideas, often abruptly curtailed by safety-first bean-counters upstairs. He started out in record shops and music-writing, moved into TV and radio, pretty much invented football phone-ins and funny-clip videos, had a brief spell as Britain's own David Letterman, wrote for everyone and anyone, survived a horrible health scare, then bounced back with some corking autobiographies and a hugely-popular spin-off TV sitcom, Cradle To Grave.
And many of those tales are coming to a theatre somewhere near you, soon. Baker is now an in-demand live act too, and follows his debut jaunt around the country with a hot-on-the-heels sequel, Good Time Charlie's Back: it's like a Daz-fuelled version of Bob Dylan's Never Ending Tour. And yes, there is a story about Bob Dylan.
As will become apparent, Circuit Training was one of those Turmoil devotees, and knows more than is probably healthy about random bits of Baker's career - not that he always agreed with our wild speculations. We chatted early one morning, very much his old beat, as a long-time breakfast DJ.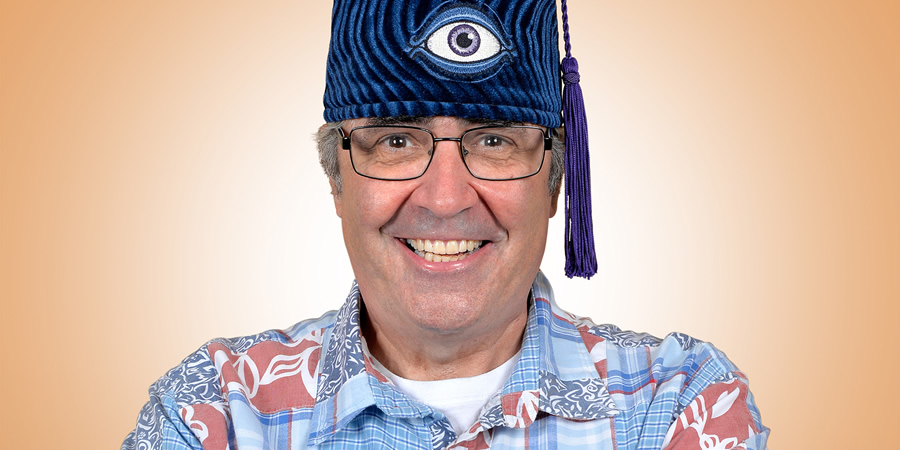 How are you this morning Dan?
Good as gold. Couldn't be better. Giving off sparks.
This isn't early for you I suppose - it actually seems quite odd you working evenings now...
What! Me? Evenings?
Well, after all that daytime radio. Phill Jupitus told us he found shifting from stand-up to morning radio difficult, his energy levels peaking at the wrong time...?
No, you should see these shows, it was three and a half hours last night - now Doddy's gone and Springsteen's lost to Broadway, somebody has to take up the mantle. I'll keep going as long as people want.
I don't have waves of inspiration or energy - once the music plays you'd better have something to say, that's always been the way on the radio. There's no point saying 'I'm not very good today,' that's not what people want to hear.
It's certainly been a varied career. My brother and I recently re-watched The Game, your old documentary series about Sunday league football teams.
Jeff Pope and I did that, it was Jeff's idea - or as we have to call him now, 'Oscar-nominated Jeff Pope.' We used the same crews they used for the Champions League at the time, but what a series that was. Then we finished and ITV decided 'no, we're going to put the money we spent for that into launching American Football in this country' - that went down the toilet.
I didn't even realise it had come out on DVD.
I didn't know either, until they sent me a copy. I didn't receive a brass farthing from it, I don't know how the rights were apportioned, but it was a terrific series to do. Jeff and I did that, god, 30 odd years ago.
It's 40 years since I did my first telly, in '78 - a career I insist we call 'uneven.' I was always a writer who got happily side-tracked into either selling soap powder or doing game shows or talk shows, and always writing scripts for other people. Dear old Dale Winton...
I hadn't realised you'd written for him, until I saw your recent tweet.
Yeah, dear old Dale, he was great on telly but was always on his best behaviour, and as soon as he wasn't on telly he was much better. When he was off the leash, his real life schtick was fantastic. And that's the way it should be - you should be better in private life than you are in public. Always.
He should've done a live show like yours...
I suppose so. The longevity of my career: Tommy Cooper to the Sex Pistols to the Royal Family, writing for them - that's why the last shows were three hours, it was supposed to be encompassing my career but by the end of it I hadn't even left school! But it's funny, after 40 years, still my old man tends to be the star of the shows.
There's a great story about him giving Harry Enfield a good talking-to backstage.
Yeah, I told that on the last one, when people wanted to know how the family reacted to fame and stuff. That was always the meeting of the two worlds.
Why didn't you tour before?
Because I'm not driven, I'm not one of these people that calls up the agent saying 'get me this.' I've had no ambition to do it, I didn't presume I could do it, it's only because I was promoting one of the books and they put me in one of those things with an audience. I was only going to do a couple of things in London, but before we knew it there was a 55-date tour mapped out, from Barrow to the Isle of Wight.
So there wasn't a long-supressed urge to get up and perform, have a crack at stand-up?
No, honestly. It ain't really stand-up, neither is it me reminiscing, every single show on the last tour was different. I walk about seven miles during the show, from side to side to side, and it just doesn't stop. It's a tremendous amount of fun to do, and you know when you've done good work - 'cause god knows I've done bad.
But it's not a calling, Si, more than any work I've ever done. Its just what you do.
I've always thought radio was a bit of a calling for you?
Nooo! I did telly for eight years before I did radio. It's what I do best, [but] if it was a calling maybe I'd be on the radio more. No-one seems to want to hire me in radio, I do one show a week and if that goes I'm not in radio at all!
If I got run over by a steamroller they'd all be saying 'oh Baker was great...' But nobody wants to give me any work - no-one! Nobody will touch me with a bargepole in radio.
Here's a question: what's the best radio show you ever did?
Oh god knows! I couldn't tell you what we were doing last Saturday.
I remember you turning up at BBC London and finding out that [folk singer] John Martyn had died, so dedicated the whole show to him.
Oh yeah, that was something. I remember my mate had to run down to HMV and buy a load of John Martyn CDs, that was nice and responsive. The show when I steamed out of there [quitting BBC London on-air, after a schedule reshuffle], I knew that was a good show when I was doing it.
5Live is the last place in all broadcasting that still lets me turn up and make a programme up. They never asked once, on Saturday morning, ever, which is wonderful of them. There's very few places doing that now.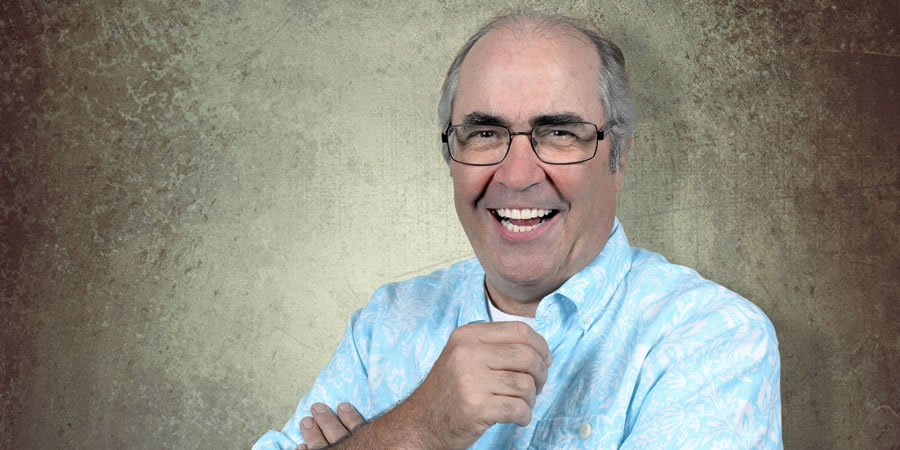 Things like the John Martyn show - I assume the executives would say 'why's he doing this show about a bloke we've never heard of?'
I don't know if they even heard it, I don't suppose they ever listened to the station much! Until you said it there, it's probably the first time I've thought about it since. The great thing about daily radio, if you did one that was no good, it didn't have to sit in your gut, you could do another one the next day. Then you do it again, and again.
I think it's inspired a lot of us: I don't know if I'd have gone into football writing and everything else if you hadn't been doing 606 when you did.
Oh, bless you, that's very nice Si. The way 606 came about, it just occurred to me that there needed to be a show that was about football supporting, and not about football - that seems to have got lost again now.
We'd be coming back from football when it was on, so my dad would have to sit there with a C90 cassette, and make sure he flipped it over halfway through.
Ah, it's a wonderful thing. I think that battle's lost now, when it used to be fire-in-its-belly 606 and all that, me doing my nut. The whole Premier League thing has steamrollered all over that.
There's still a lot of fun to be had at football, but so few people seem to know how to do it, and actually come up with intriguing questions for an audience, beyond 'what are the pies like?' But again, if they asked me to do 606 now I wouldn't, there's no point. But certainly I do know that a lot of people used to enjoy it, which is terrific.
I remember you finding out live on air that [disgraced MP] David Mellor was taking over from you... was that real?
I don't remember - literally no memory of it, but I imagine so. I was never part of any machinery up there.
It was a bit of a culture shock, him sitting there with club chairmen after what you'd been doing.
Well, I don't think you can budget for the kind of radio I do. When 606 took off, you've got to remember it wasn't 5Live then, it was Radio 5 - we used to hand over to the European Chart Show! It kind of blindsided everyone that I didn't go in and say 'what do you think the England selection should be?' It was 'animals in grounds', or 'what does someone near you smell like?' or 'footballers who can't do joined-up writing' - ha!
And suddenly it got this enormous traction, they offered us the breakfast show, the Own Goals and Gaffs videos came off the back of that, and it began I suppose what we now rightly or wrongly call the football counter-culture. I had no idea it would snowball into the perhaps rather bloated alternative football takes we have now.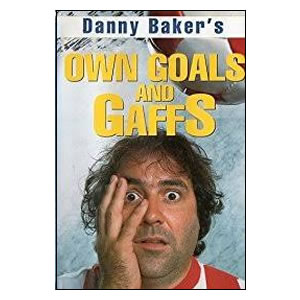 Own Goals and Gaffs - I remember you talked about it on air, and six months later it was a thing.
It literally came about because I said it as an ad-lib, 'nobody wants to see the greatest goals of the season, we want to see the greatest own-goals, greatest misses,' and someone said 'are you serious, do you want to do that?' And they sold absolutely through the roof, those.
And it's the same as in the live shows: if I start talking about football you're going to lose five-sixths of the audience, but if someone asks 'what's your favourite football story?' then its universal, because you can say 'when I was at Brentford and a hand grenade got thrown on...'
Crikey
Or the chef who ran out of work early to make kick off, and when everyone was getting searched on the way in, realised that he still had his roll of 21 kitchen knives in his hand - he lifted his hands up, the copper patted him down, and he walked in with 21 kitchen knives. Now that, is that a football story?
When I used to do 606, and this is key, the two fellas who produced it knew nothing about football, but everything about radio: it wasn't a good football show, it was just good radio. I've only ever got one show in me, no matter what we're talking about, even on Saturday mornings, with the Sausage Sandwich Game - the idea that you'd sit there and talk about team selection, VAR, would drive me to distraction.
Here's a question - what happened to the Turmoil books?
Dan used to just chuck them away! That was Danny Kelly's brainchild and genius, he tried to amuse me on the air, and again, you try to explain to anyone what that was, and they're gonna raise an eyebrow and say 'that was radio, was it?'
Danny used to tear photos out of newspapers and write either 'Turmoil' or 'We Fear Change' on people's foreheads, including animals, and nothing's made me laugh more.
Again, you could have one of these writers' meetings all sat round a table, no one's going to come up with that. I'm sure we did other things that didn't fly, but for some reason that did. We'd just chuck it away afterwards and go to the pub on the corner.
I'd presumed he'd keep them all somewhere - radio artefacts!
It's still very funny - occasionally me and Danny will be sitting there and he'll just push a piece of paper over towards me, and it'll be a cockerel with 'We Fear Change' written on it - particularly if the cockerel's got a particular look in its eye. There's no place for that on the radio, really, but it worked perfectly.
For us it was the anticipation: you'd turn the page and crack up, and we'd be dying to know what it was...
That laugh, there are very few people that make me laugh like that [does a shrieky laugh] - terrible. Peter Kay laughs the same way - you can't concoct it. You'd eventually hear me saying 'he's just handed me a photograph of a fridge freezer for sale, and there's Paul Daniels and Debbie McGee looking straight at the camera, and Debbie's got the word 'Turmoil' written on her forehead' - ha! - even now it strikes me as superbly good. Why, I don't know. I might have to ring up Dan and play it.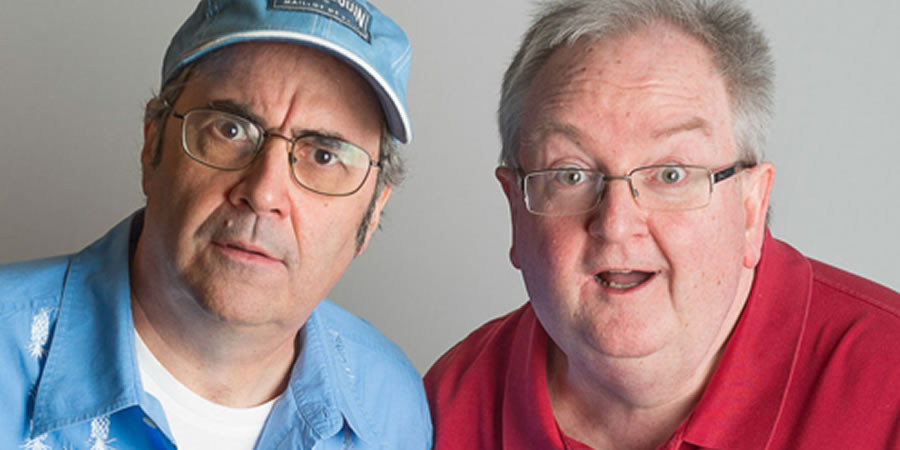 Turmoil, the Sausage Sandwich Game - they're certainly unique.
Here's the thing Si, it's probably key to all the radio stuff I've done - froth and frivolity. It's a terribly abused thing. Everyone these days says we want news and lots of it, which is a myth - nobody wants loads of news, nobody wants information at our fingertips, we've all got enough to be getting on with, thanks.
But froth and frivolity is quite hard to do, and every show I do - if you treat the most asinine, inane subjects with great seriousness, its very funny. But so many people are desperate to be heard to be having fun, the whole curse of 'banter' - it's not quite as simple as that, it really isn't. 'What's your most embarrassing moment.' No, you give that a twist: 'what was your grandmother's most embarrassing moment.' Or 'what have you seen stuck to your grandmother?'
And never be generic, always be specific. If you're asking questions, don't have it so everyone can join in, have it more like 'we'll get no calls on that' - because when you do, that's when it really flies. If one person rings up and says 'you wanted to know about why there was a horse in my bathroom...'
It's that anticipation again - the nation falls silent.
Everyone leans in. The amount of people on radio who take against the caller on behalf of the audience: 'this fellah's nuts.' No - listen to what he's saying.
Because everyone's got a story...
Aha, no! They haven't - lots of people think they have, and that's the thing. The great thing I think about my radio shows, they're always called into by people who don't call radio shows, none of those serial callers. Occasionally when someone gets through and they try to use that language to make it funnier, that flowery radio language - no! Just talk.
Quite often they come on and say 'I'm a bit nervous' - so you should be! There's millions of people listening to you now! This better be any good...
Research for this interview was fun - I've just watched three of those music clip shows you did, Danny Baker Rocks...
Yeah, they're just jobs though. You can do three of them in a day.
But even in those there are amazing stories - 'I discovered The Fall' - did you?
Yeah, Shalamar and The Fall are the only two groups I ever discovered. It's quite true - we released their first record on Deptford Fun City record label, and we had another band we put their first record out, a little group called The Police. Every time I run into Sting I say 'didn't you used to work for me?' Which is again the unlikely absurdity that sits at the back of all these stories.
My favourite one is you backstage at the festival, where Suede were headlining above Bob Dylan.
That's right, I made light of it with Brett [Anderson, of Suede] and he didn't think it was very funny... ha! He dropped a bollock because in their contract they had to go on last, then Bob Dylan joined the bill...
The bit I'm thinking of is you then engineering a meeting with Bob...
Again, I'm now thinking 'I must do that story on the tour, how I met Bob Dylan' - I'd forgotten all about that. The great thing is I've got a good memory and a writer's eye, it's taken a long time to realise, maybe you can parlay this up into entertaining folks for a couple of hours of a night.
What about Cradle To Grave then - will it ever come back?
Yeah, Jeff and I are reconvening now, because we haven't actually thought about it since we did it. But we're gearing up to go again, because that was the best work I'll ever do: it was two years in the writing and making, and it was a great series, Cradle To Grave.
Now with Jeff being 'Oscar-nominated Jeff Pope,' and me hurtling around doing other things, putting books out, doing the tours - but yeah, fortunately there's a great deal of interest from people that want to make it. Sooner or later we'll go again.