More4
More4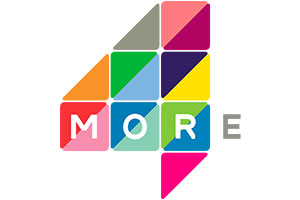 Details
More4 is Channel 4's high brow digital channel. It mainly broadcasts documentaries, but the odd comedy repeat from the network's back catalogue can be found in the schedules.
Series 18, Highlights Special - Jimmy, Sean & Jon's Best Bits
Host Jimmy Carr and team captains Sean Lock and Jon Richardson select their favourite bits from the last series for this special compilation show.
Original programming
According to our database More4 has premiered 10 original British comedy programmes.
Recent news