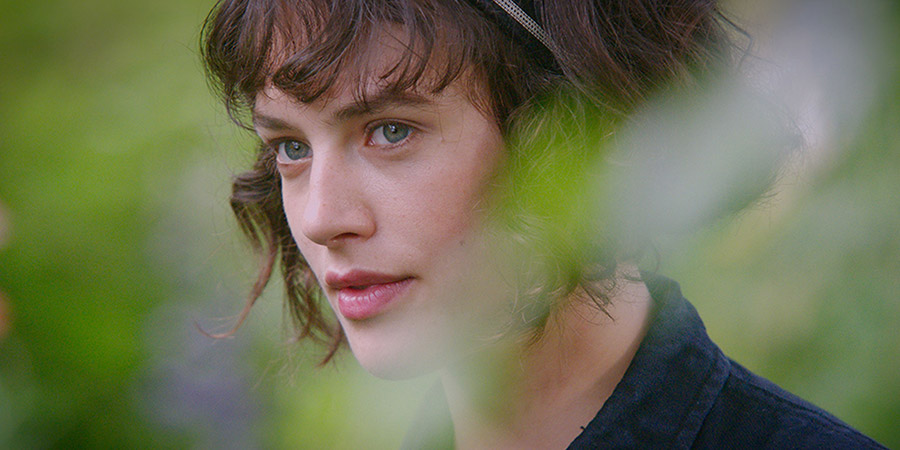 Genre

Film

Released

Starring

Jessica Brown Findlay, Tom Wilkinson, Andrew Scott, Jeremy Irvine, Anna Chancellor, Mia Farkasovska, Eileen Davies, Natalie Nasseraldeen and others

Writer

Director

Producers
A whimsical rom-com, This Beautiful Fantastic embraces a warm-hearted sense of the oddball as it follows the unlikely friendship between a reclusive, agoraphobic, young woman and the grumpy old widower who lives next door.
When her landlord insists she sort her neglected garden or be evicted, librarian Bella Brown has to deal with her fear of nature in order to secure the one stable thing in her life, her home. As she begins to tackle the overgrown space she comes into increasing contact with her short-tempered, bullying neighbour, Mr Stevenson, and his mild-mannered cook and helper, Vernon.
Her work life offers little respite, under the graceless, intolerant watch of stern head librarian Miss Bramble. The sudden appearance of a handsome stranger amongst the books and shelves, however, does prove highly curious.
After single father Vernon is fired, Bella takes him on; he quickly becomes a curious link between current and previous employer. Slowly, Stevenson begins to take Bella under his wing and instil in her a love of nature. But he is a tough taskmaster, and the garden seems at times an insurmountable task.
Tagline

Life blooms in enchanting ways

UK certificate

12A

Duration

100 minutes

Release date

2019

Produced

2016

Premiere

Thursday 29th June 2017, Cineworld, Edinburgh International Film Festival 2017

Distributor

Production companies

Laugh track

None
Broadcast details
Last repeat

Sunday 8th August 2021 at 1:50pm on BBC2
Website links