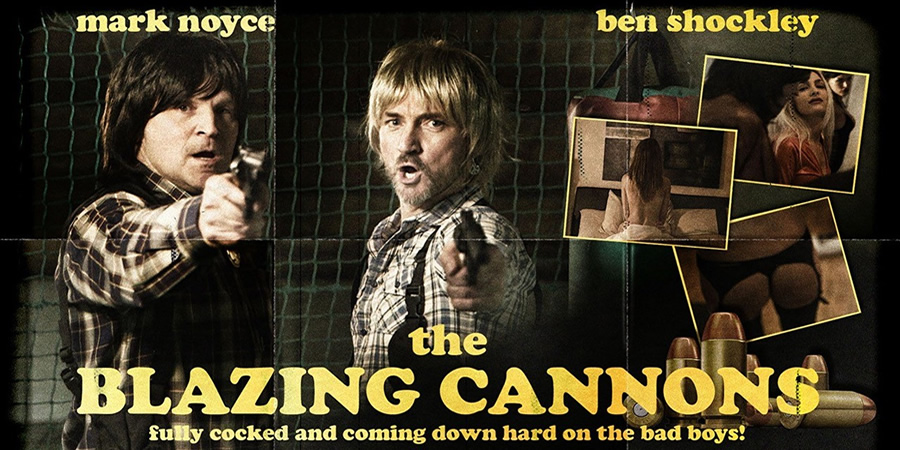 Genre

Film

Released

Starring

Mark Noyce, Ben Shockley, Ciaran O'Quigley, Michael Cross, Shaun Williamson, Steven Arnold, Joe Egan, Raymond Griffiths and others

Writers

Directors

Producer
A serial killer has the city in a murderous grip of fear. Assigned to the case are detectives Saxon (Mark Noyce) and Steel (Ben Shockley), and although they have an unhealthy obsession with cop shows of the seventies they also have a reputation of always "coming down hard on the bad boys".
As the killer gets closer to our two anti-heroes it's time to unleash...The Blazing Cannons!
UK certificate

15

Duration

72 minutes

Release date

Saturday 4th November 2017

Produced

2014

Production company

Laugh track

None
Website links