Tear Down This Wall
The Thick Of It writer pens Cold War satire
Ian Martin is developing a comedy drama about the US-Soviet detante
Tear Down This Wall will focus on Ronald Reagan and Mikhail Gorbachev's personal relationship
Producer Stewart Mackinnon says the dark comedy reflects upon contemporary political chaos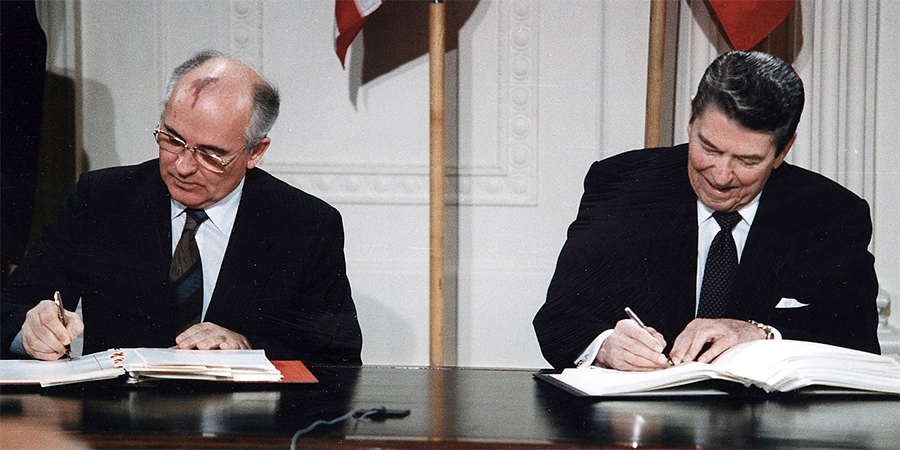 The Thick Of It's "swearing consultant" is writing a Cold War satire.
Ian Martin, who has collaborated on a number of Armando Iannucci's political comedies, including The Death Of Stalin and the Emmy-winning Veep, is writing the screenplay for Tear Down This Wall, based on the historic 1986 Reykjavik summit between US president Ronald Reagan and Soviet premier Mikhail Gorbachev.
Seen as the catalyst for bringing the Cold War to a close, the build-up to the meeting will be portrayed through "Ian's brilliant satirical humour" explains Stewart Mackinnon, who is producing for Circle Pictures (The Man In The High Castle, Quartet).
Inspired by the book An Impossible Dream: Reagan, Gorbachev, and a World Without the Bomb by Guillaume Serina, the satire, which may become a film or television series, will be set in Russia, America and the UK.
It will be aimed at an international audience, primed to appreciate its resonance for contemporary geopolitics, "particularly at this time when you've got such chaos with Covid and Trump and Putin and the rest of the gangsters", Mackinnon told British Comedy Guide.
The script will hinge on two distinct, largely unreported events in the personal lives of Gorbachev and Reagan, two men diametrically opposed politically, who nevertheless shared a common aim of saving the world from nuclear annihilation.
"In the midst of this, in the few days that they had this meeting, Margaret Thatcher rang Ronald Reagan and was furious" Mackinnon explains. "Leaks had got back to her that this conversation was ongoing, about these incidents, which then spill over in all kinds of ways.
"I very much want to make this a British-American story. I hope it's obvious to everyone that we have now leadership in our world, from Putin to Trump and also our government where people are going in the opposite direction.
"Trump is cutting off relationships with everyone and anyone. And what we're trying to do with this story is, to explain that with leaders then, there was statecraft. Although you had people with fundamentally different views, these people met and talked to one another. And they did that with a view to avoid war, avoid antagonism and hostility. And that's changed."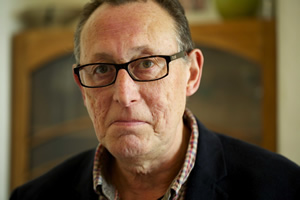 Martin (pictured), who was initially hired by Iannucci for The Thick Of It to make its swearing as inventive as possible, and whose credits also include Avenue 5, Time Trumpet and Mitchell & Webb's sitcom Back, "grew up at a time when we were terrified by the Cold War and armies in Europe, the threat of nuclear war" Mackinnon says. "The campaigns around cruise missiles to stop Britain being used as a launchpad for war.
"But it's going to be fun. Ian and I were just talking about the power of comedy to deal with really troubled times and really get to the heart of what people think and feel but can't express. And it can be done in drama but it can also be done with dark humour. This is very much within the style of Veep and The Thick Of It."
Speaking to The Hollywood Reporter, Martin said: "This story will follow a long history of political satire by telling the story of two men driven by clever women, pretending to be in control as the world around them cracked and crumbled.
"It will reveal the absurdity of high-level diplomacy, showing real people stripped to their emotional, ridiculous human core as they manoeuvre behind the scenes, each side desperate to seem morally superior to the other. It will humanize 'Gorby and Ronnie,' brought together by fate, unable ever to be friends but understanding one another completely."
Martin is also developing a radio sitcom with shades of the coronavirus pandemic.
"I'm working on a second-stage pitch for a radio sitcom, a political satire set in the 8th century, and I have to admit the background of a Great Plague has suddenly given it an appalling, if opportunistic, resonance" he told the Authors' Licensing and Collecting Society in March.
---
For updates, click the button below.
Share this page