John Cleese in Christmas film
John Cleese to play Father Christmas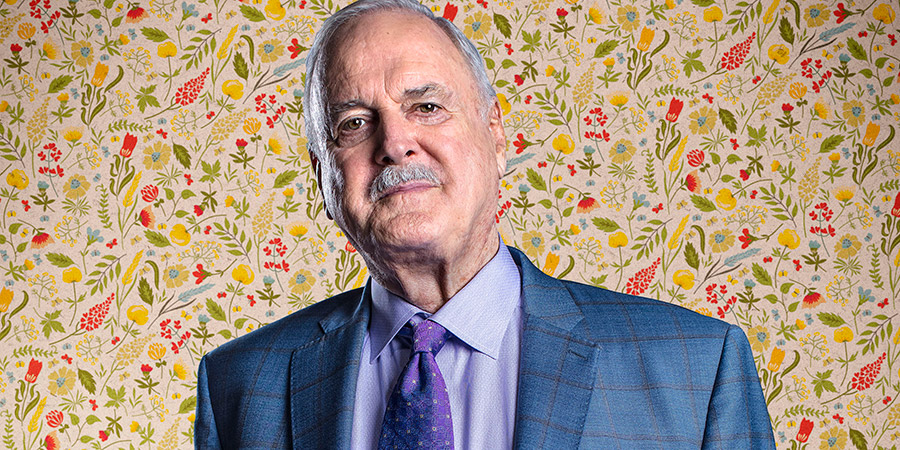 John Cleese is to play Father Christmas in a new festive comedy film.
Elizabeth Hurley and Frasier star Kelsey Grammer co-star in the family feature, Father Christmas Is Back, which is currently shooting in York.
Caroline Quentin and My Family's Kris Marshall also feature in the comedy, which focuses on Caroline Christmas, played by Nathalie Cox, a control freak who desires nothing more than a perfect Christmas with her sisters at her lavish country manor to atone for the fact that their father abandoned the family on 25th December many years ago.
Producers tease: "When on Christmas Eve their long-lost father arrives at their doorstep with his new girlfriend, chaos ensues. Through a series of mishaps and misunderstandings, Caroline uncovers a long-buried family secret. Can the family still celebrate Christmas together after all?"
Talulah Riley, April Bowlby, Ray Fearon and Naomi Frederick also appear in the film, which is directed by Philippe Martinez, based on his original idea, and Mick Davis from a script by David Conolly, Hannah Davis Law and Dylanne Corcoran.
Martinez said: "We all need uplifting stories to inspire us and a big Christmas comedy like Father Christmas Is Back is the perfect antidote to raise our spirits."
Cleese has been making the film while promoting the publication of his latest book, Creativity: A Short And Cheerful Guide.
The former Python might now be typecast as Santa Claus, as he is also attached to play the character in a forthcoming Canadian film, The Death Of Father Christmas.
He previously voiced the role of Donner in the 2018 animated film Elliot: The Littlest Reindeer, and in his live shows he has railed against Christmas's commercialisation.
Here is his rendition of The Night Before Christmas:
---
For updates, click the button below.
Share this page