BAFTA Film nominations 2018
Paddington 2 & Death Of Stalin receive BAFTA nominations
Paddington 2 and The Death Of Stalin are nominated for Outstanding British Film and Adapted Screenplay awards
Hugh Grant is also in the running for best Supporting Actor, for his role in Paddington 2
The BAFTA Film Awards 2018 winners will be revealed on Sunday 18th February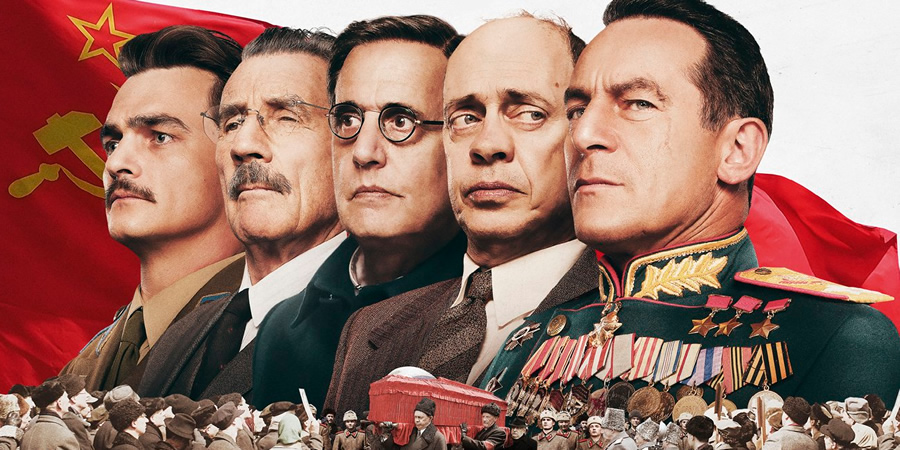 Comedies Paddington 2 and The Death Of Stalin have each been nominated for the 2018 EE British Academy Film Awards.
The film BAFTAs will be awarded on Sunday 18th February at the Royal Albert Hall in London, in a ceremony hosted by Joanna Lumley and broadcast on BBC One.
Paddington 2 and The Death Of Stalin are both in the running for the Outstanding British Film and Adapted Screenplay awards.
Paddington 2, written by Simon Farnaby and starring Hugh Bonneville and Hugh Grant, is the sequel to 2014 family comedy hit Paddington, following the eponymous Peruvian bear - created by Michael Bond - upon various adventures in London.
Released in November 2017, the film sees Paddington buy, and suffer the theft of, an antique book. Grant has been nominated for the Supporting Actor award for his role as the film's villain, Phoenix Buchanan.
Released in October, Armando Iannucci's comedy The Death Of Stalin is based on real events of 1953. Adapted from Fabien Nury and Thierry Robin's French graphic novel of the same name, it tells the story of the final days and chaos surrounding the death of Soviet dictator Joseph Stalin, and the confusion surrounding events at the highest levels of communist power.
The film's stars include Michael Palin, Jason Isaacs, Steve Buscemi, Jeffrey Tambor, Paul Whitehouse and Simon Russell Beale.
Winners of the awards will be revealed on Sunday 18th February. To see a full list of all categories and nominees, visit BAFTA's official website
---
For updates, click the buttons below.
Share this page