Finding Your Feet film
Filming nearly complete on British comedy film Finding Your Feet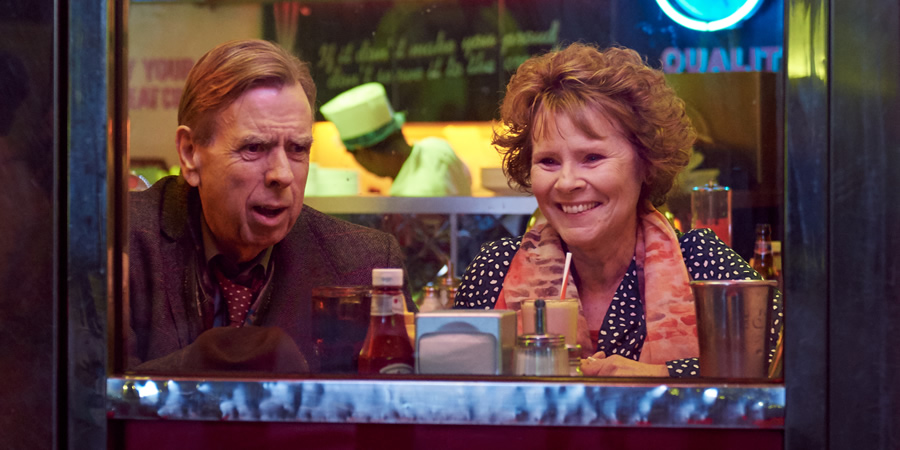 New British comedy film Finding Your Feet has finished filming in London, and the stars and crew are now relocating to Rome for a final week of shooting.
Directed by Richard Loncraine and written by Meg Leonard and Nick Moorcroft, Finding Your Feet tells the story of 'Lady' Sandra Abbott who, upon discovering that her husband of forty years is having an affair with her best friend, seeks refuge with her estranged older sister, Bif.
A star cast has been signed up for Finding Your Feet, with Imelda Staunton taking on the role of Sandra and Celia Imrie playing Bif.
However, the siblings could not be more different. Producers explain: "Sandra is a fish out of water next to her outspoken, serial dating, free spirited sibling. But 'different' is just what Sandra needs and she reluctantly lets Bif drag her along to her community dance class, where gradually she starts finding her feet, and romance."
They add: "In this hilarious and heart-warming modern comedy, a colourful group of defiant and energetic 'baby boomers' show Sandra that retirement is only the beginning, and that divorce might just give her a whole new lease of life - and love."
Timothy Spall will play a character called Charlie, with Joanna Lumley, David Hayman, John Sessions and Josie Lawrence also starring in the film.
Director Richard Loncraine comments: "The London portion of the shoot has been a great success, and I'm enjoying it every bit as much as I enjoyed the script - a script that made me laugh and cry, often at the same time. I am genuinely thrilled to have taken this wonderful project from the page and on to the screen where it belongs."
Producers John Sachs and Andrew Berg of Eclipse Films say: "We are all incredibly proud to have got this very funny and moving film into production. We hope that it will be as enjoyable for future audiences as it is for us as producers to watch some of Britain's finest actors bringing these unique and infectious characters to life under the direction of renowned filmmaker, Richard Loncraine."
Finding Your Feet will be in cinemas in 2017.
Share this page