Peppa Pig film
Jo Brand and David Mitchell add voices to Peppa Pig film
Jo Brand and David Mitchell voice character in the new Peppa Pig film
Brand voices Mrs Crocodile in a story about a zoo, whilst Mitchell plays a character called Policeman Panda
Peppa Pig My First Cinema Experience will be in cinemas nationwide on the 7th April 2017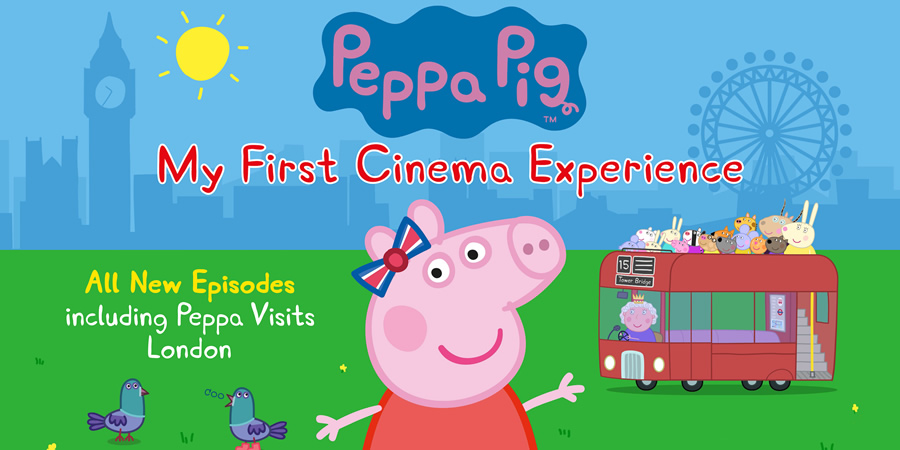 Jo Brand and David Mitchell are amongst those voicing a new Peppa Pig film.
Peppa Pig My First Cinema Experience, which is set for release in April, is a compilation of nine new episodes of the hit kids show.
David Mitchell lends his voice to the character Policeman Panda in the episode The Police, whilst Jo Brand voices Mrs Crocodile in the episode The Zoo.
The producers explain: "Each of the nine brand-new episodes will be connected with never-before-seen interactive entertainment featuring live action Peppa and George characters and their friend Daisy, in her colourful new world. Little ones (and parents too!) can join in with games as well as singing and dancing along to new versions of their favourite nursery rhymes, including The Wheels on the Bus and Row Row Your Boat in this unique new offering for preschoolers."
The episodes in the film include Peppa Visits London, in which the pig and her friends hop on board a double-decker red bus as the Queen takes them on an unforgettable tour of iconic London landmarks.
Other new episodes include The Police, Canal Boat, The Zoo, Move to the Music and a four-part story in which viewers will join Peppa on an Australian holiday to visit her old friend, Kylie Kangaroo.
Peppa Pig My First Cinema Experience will be in cinemas nationwide on the 7th April 2017.
Share this page