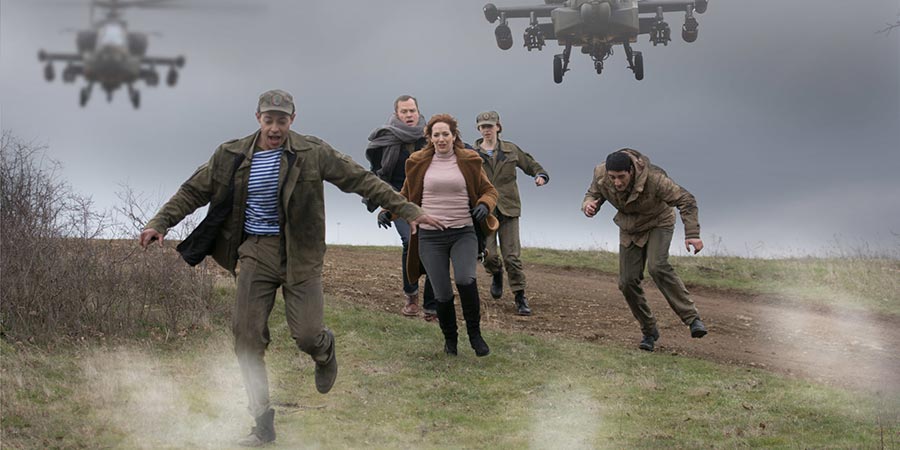 Genre

Film

Released

Starring

Katherine Parkinson, Lily Newmark, Jay Pharoah, Daryl McCormack, Ali Cook, Volker Michalowski and Samuel Vargu

Writers

Director

Producers
London, 2018. In five days, over 100 artists will play at the War on War concert, a multiple city peace benefit event.
This is the biggest gig of all time, a global audience of billions. The Beatles have reformed (even the dead ones).
PR genius Kate is in charge of the publicity - she works for Harry Hope, the messianic organiser of the event. When Russian war-leader Boris the Butcher phones to say he is calling a ceasefire that midnight, she knows it means trouble. Kate breaks the news to Harry Hope. They'll have to turn War on War into a celebration, instead of an appeal. But Hope is not just an egomaniac with a messianic complex - he's a rockstar with balls of steel. It's not about one war, it's about all wars. No way is Boris the Butcher going to headline this event, this is the People's Peace, not some Russian warlord's. They'll have to postpone the ceasefire by a couple of days - and it is Kate's job to fix it.
Kate and her crack team of PR specialists, plus her new naïve intern, niece Peggy, head to Georgia to restart the war. Or stop the war from...stopping. And the clock is ticking, they have five days before the big day.
Release date

2020

Production company

Also known as

How To Sell A War (Working title)

Laugh track

None
Website links