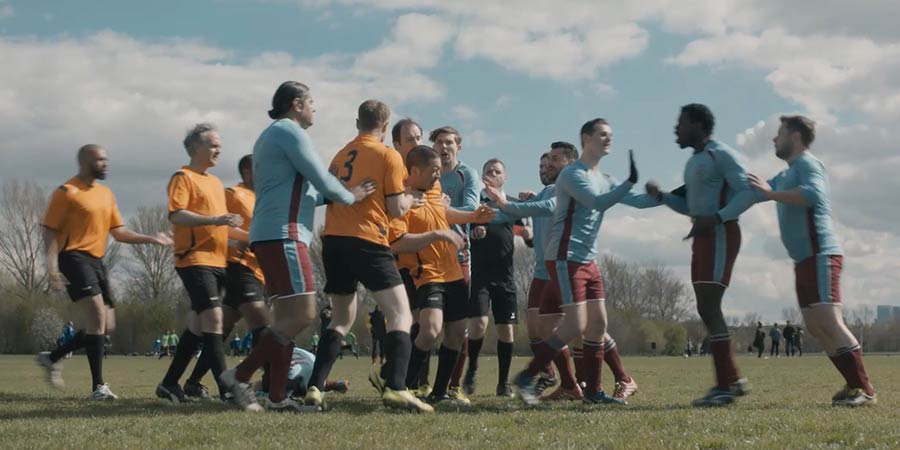 Genre

Film

Released

Starring

Robert Ristic, Peyvand Sadeghian, Anton Saunders, Debra Baker, Tony Walker, Leon Sua, Jessica Collins, Vauxhall Jermaine and others

Writer

Director

Producer
Action unfolds both on and off the pitch at London's iconic Hackney Marshes, as Lea Valley Rangers prepare for the most important match in club history.
Whilst one drama plays out in plain sight however, many others simmer under the surface. Long suffering club manager, Nick, struggles to save his marriage whilst guiding his team to victory. There's the club secretary, guilty of embezzling the end of season funds; troubled teen Jack, hoping to confront his estranged father; a referee coming to terms with a parent's illness; and adding to the tension, the unexpected arrival of professional team scouts...
Emotions flare, secrets are laid-bare and relationships are left hanging in the balance as the match moves towards its volatile conclusion. It's not always such a beautiful game.
UK certificate

18

Duration

85 minutes

Release date

Tuesday 19th March 2019

Produced

2018

Distributor

Production company

Laugh track

None
Website links