How do stand-ups hone their skills before gigs return?
So, life is gradually getting back to normal, and while comedy clubs may seem to be last on the list of things that people should be allowed to do with their leisure time, we must be getting there, eventually. After such a long lay-off a lot of performers are probably wondering what state their skills will be in, though, when they do get back on stage. But there are other things that can potentially help a comedian get back in the zone.
When we think of comics preparing for gigs, we probably imagine someone telling jokes into a mirror, or perhaps trying out material on their loved ones. But that mirror can be a worried-looking audience, while the relatives often aren't much better, as they wonder why on earth someone would want to stand on stage in front of strangers saying this sort of thing. It's not the rapturous feedback you'd be hoping for.
Here's another suggestion: a poker school. Ken Cheng was a professional poker player for several years before becoming a stand-up comedian, and he credits that card-based career with helping him make it as a successful performer: playing a hand and playing a crowd both rely on luck, skill and nerve. So staging a poker home game might help with the humour, plus the networking too: a lot of well-known comedy names play it.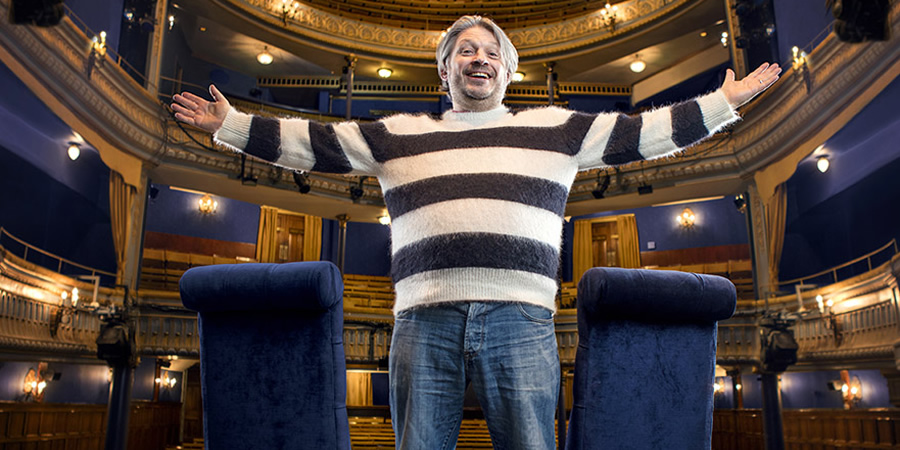 Indeed, that comedy/poker link has spawned a bunch of shows, onstage and off. One of Richard Herring's lesser-known TV exploits was a poker-based chat show called Heads Up, on the Pokerzone channel way back in the mid noughties. The guests were an intriguingly mixed bag, from darts champion Phil 'The Power' Taylor and The Office star Ewen MacIntosh to controversial Who Wants To Be A Millionaire? contestants Major Charles and Diana Ingram, who were recently immortalized in the ITV series Quiz.
As for live comedy/poker links, UK circuit stalwart and TV creative Andre Vincent launched an event at the Edinburgh Fringe almost a decade ago: PokerMen, in which comics of varying abilities hit the table, and honed their banter. Then a lot more recently, US YouTube show The Poker Table brought comics like Bill Burr and Theo Von together, to trade gags and stories. A poker school is about as close to a boisterous backstage green room as your jobbing comic is going to get right now.
Back to full-on comedy, and many stand-ups have turned to online versions of gigs to keep their hand in, and some of those shows do create a decent approximation of a live audience, via Zoom or similar video services. Meanwhile some of them just let comedians perform to a virtual void, which isn't for everyone, and must take a bit of getting used to.
At least after those audience-free online gigs any live show will seem lively, even if you perform to just one punter and only get one laugh. It's better than nothing.