BCG once visited a bingo hall. We were surprised to see how seriously everyone was taking the game. Perhaps it's the speed at which the caller was reeling out the numbers - the players really needed to concentrate to make sure they didn't miss marking off their card... so no time for humour there, at least on that night.
Bingo is ripe for generating comedy though. For a start, it had a funny name when it first became popular in the UK: "Housey-Housey". Try and say that out loud without bringing a smile to your face.
As you probably know, each number does come with a 'call', and some are pretty funny too. 28 is "In a State - Overweight"; for 30 you'll hear "Dirty Gertie" and, as someone spotted when looking at the number written down, 88 looks like "Two Fat Ladies". Drag entertainer Danny La Rue (pictured) is even one of the calls... you'll hear his name when 52 pops out.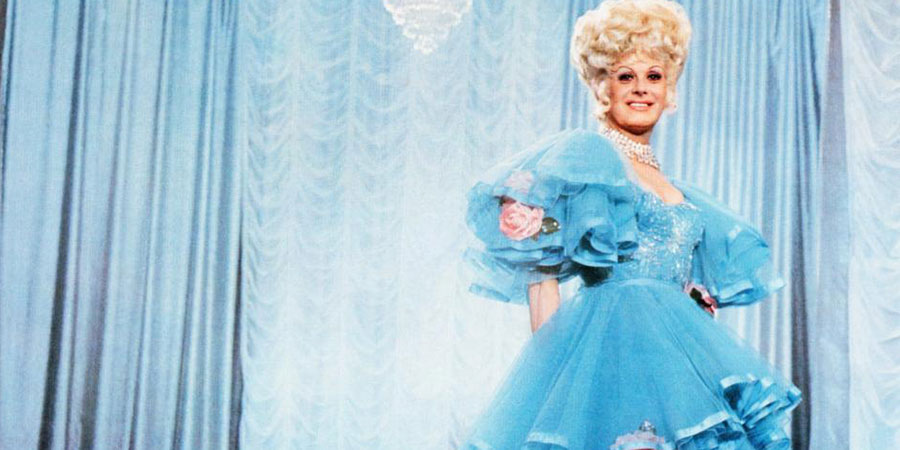 Bingo has been the focus of TV comedy before. Remember Eyes Down? The 2003 to 2004 BBC sitcom focused on Ray, a character played by Paul O'Grady, who ran Liverpool's Rio bingo hall. Bad tempered Ray and his hapless staff got into all kinds of scrapes, although sadly Angela Clarke and Michael Wynne's scripts never really caught the hearts of the viewers so the show didn't become a long runner.
That Peter Kay Thing episode 'Eyes Down' was focused around bingo too. The comedy star played a bingo caller known for his bizarre pre-show preparations. Curiously, much like Eyes Down, Kay's episode also centred around a Liverpudlian. However, character Tom Dale's catchphrase "Let's tickle those balls" was certainly unique to him.
Interestingly, people have now spotted how comedy and bingo can come together for fundraising means though.
The idea of using bingo for fundraising isn't new. During World Wars I and II, the British government used the game to boost the war effort. The government understood the idea that the house always wins. However, their nights were - perhaps unsurprisingly - not laugh-a-minute.
However, nowadays, people are twigging on to the idea of putting a comedian in charge of pulling out the numbers, and thus raising money for charity whilst giving everyone a giggle in the process.
This combination was adopted by an organisation from southern England called Martha Trust, in partnership with BigComedy. Martha Trust is a charitable institution that supports people with severe disabilities. The event was held via Zoom, and saw host Brendan Riley mix jokes with the game.
The idea of Comedy Bingo is spreading to the extent that even football teams are now giving it a go. Everton FC held a Comedy Bingo night dedicated to a local charity that helps people in need within the community.
The format is spreading, and other venues are partnering up with comedians to raise their game. Similar events are held in Ireland, in private venues and with sponsors like Vodafone. So, it seems, the idea of mixing comedy and bingo - or Housey-Housey to use its better name - does stand up (pun intended).