Glenn Wool: Which Sportsperson Are You?
Tackling the world of sport, with the champions of comedy.
Time now to reveal another performer's sporting spirit-animal, and tell some comedic home truths along the way.
It has no doubt passed you by, but North America's National Hockey League is hotting up - well, not literally - so it's an apt moment to ask Glenn Wool which sportsperson he is. We guessed it would be ice-based and one of those fight-starting hard-nuts, and he did not disappoint.
Wool released an excellent album late last year, Viva Forever, which we also touch on below, plus he tackles that tricky question: why do panel shows often prefer sportspeople to comedians? It's all political.
So, Glenn, you're a big ice hockey nut?
I am.
I see you as an enforcer with a heart of gold.
So it doesn't have to be current players? Then I'm Wendel Clark. And that's who I would look like if my wife would let me.
Number 17, Toronto Maple Leafs. He was sort of an enforcer, but he was really talented. He had good hands, you know, a wicked wrist shot. And he used to throw gigantic hits.
He'd absolutely batter people...
He was very fun to watch. Not technically good for your team, because he'd get out of position a lot, throwing those big hits. And he'd hurt his back a lot doing it too.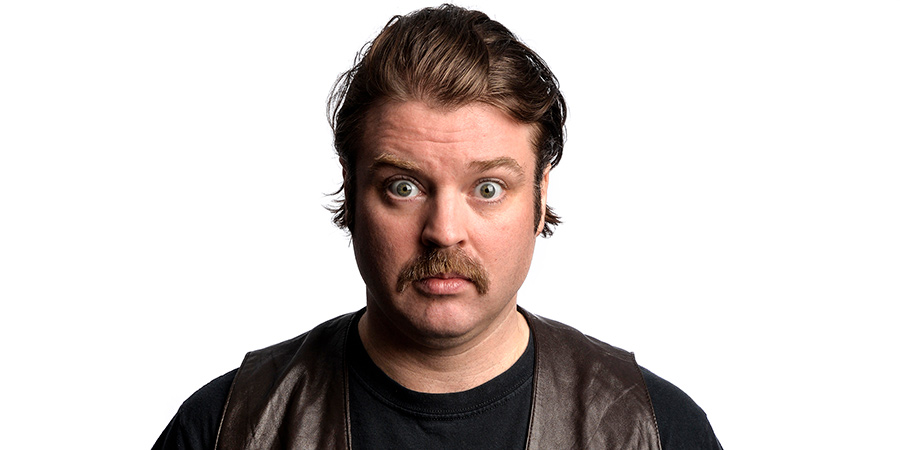 I can see how you'd relate to his uncompromising style - isn't there a Netflix documentary about these enforcers?
There's several, yeah, and I read books on the issue. I wish all books were as interesting to me as enforcer books, or books about Guns N' Roses. I'll pick up a book like that and, whoosh, it'll be gone; 'Hey, I just started that book!' Any other book with good, nutritional knowledge in it, I'll be like 'urrrggh.'
There's a brilliant bit on your album about Axl Rose, you telling young people that he died young, to edit out his bad later stuff - you could do that with sports people as well.
Yeah, I'm baffled as to how much I need to know about Freddie Flintoff's life - I don't care! I'm always miffed when sports personalities get roles in the comedy world when they're done. It's just like, come on, you know, they don't make me play cricket.
If a comedian is behind the scenes at a panel show anyway, writing the gags, they could just put the comedian on...
Exactly. And in this time of representation, it should be whoever thought of that gag; surely they're malleable enough to put them on television themselves. But the reason it's sports stars is because they are by nature very apolitical. So it's just, 'well, he's not gonna say anything, he's not gonna change this joke at all.'
That's interesting.
I talked to Steve Hughes, right when Steve was getting huge with his 'I'm offended' bit, which had gone viral on the internet a few times, it was like Jefferies' gun bit - every time something happened, people would post that bit.
So he's getting really famous, worldwide. And he said one of the panel shows didn't want to have him on, and their excuse was 'he's a bit of a loose cannon.' And I'm just like, what do you think you're making? I want the loose cannon on the thing!
Right!
You think you're a news show? 'Who knows what he'd say?' Yes! Put him on! I want the crazy guy saying crazy things.