The Thick Of It Box Sets
Win 'The Thick Of It' Box Sets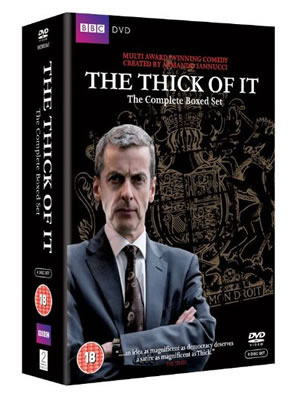 After a wait of what seems like years (actually, it has been years!) the new series of The Thick Of It is nearly here...
To celebrate BBC Worldwide have given us three DVD boxed sets to give away, featuring all the previous episodes of the multi award-winning series. It's a chance for fans to refresh themselves on the story up to this point, or for those new to the show to see what they've missed.
Follow successive ministers (Hugh Abbott and Nicola Murray) and their backroom teams as they lie, backstab and hopelessly bluff their way through gaffes, crises, Prime Ministerial resignations and possible election dates – only thankful that Shadow minister, Peter Mannion also has little idea what is going on...
Irreverent, brilliantly sweary and painfully funny, this series smashes its way through the corridors of power in a bulldozer of hilarious farce and sharp satire.