Brand new Dwarf
Saturday 10th October 2009 @ 8pm
At the annual Red Dwarf convention (Dimension Jump) today, Robert Llewellyn - aka Kryten - posted an update on his Twitter account stating that following the successful mini-series earlier this year (2009), a 10th series of Red Dwarf has been commissioned. It will be recorded in 2010. No further details are available at present. We'll bring you more when we get it.
Latest News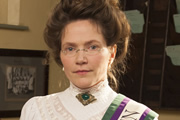 Jessica Hynes's suffragette sitcom Up The Women will not return for a third series, the BBC has confirmed today.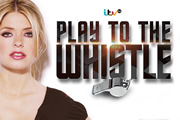 Holly Willoughby has signed up to present Play To The Whistle, a new comedy panel show for ITV focused on the world of sport.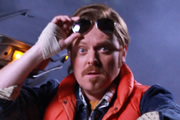 The character Keith Lemon is to star in a one-off special on ITV2 celebrating the 30th anniversary of the first Back To The Future film.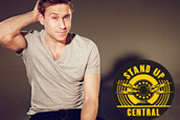 Russell Howard's Stand Up Central, which launches in April, will feature guests including Doc Brown, Katherine Ryan and Joe Wilkinson.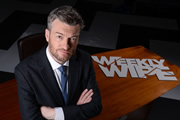 Charlie Brooker will return to BBC Two in the run-up to the May General Election with a new Wipe special focusing on the political campaign.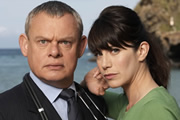 Martin Clunes and the rest of the Doc Martin cast are now in Cornwall to film Series 7 of the hit ITV comedy drama.