Brand new Dwarf
Saturday 10th October 2009 @ 8pm
At the annual Red Dwarf convention (Dimension Jump) today, Robert Llewellyn - aka Kryten - posted an update on his Twitter account stating that following the successful mini-series earlier this year (2009), a 10th series of Red Dwarf has been commissioned. It will be recorded in 2010. No further details are available at present. We'll bring you more when we get it.
Latest News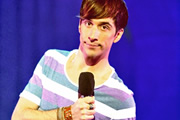 Stand-up comedian Russell Kane will appear alongside Joe Thomas in a new British rom-com film, marking his first screen acting role.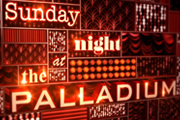 ITV will return to the London Palladium in 2015 for a second revived series of the comic variety format.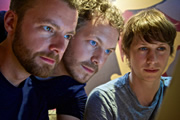 Prolific British comedy writing team The Dawson Brothers are working on The Spencer Tapes, a sitcom for NBC in America.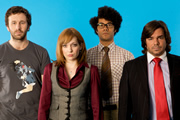 A second attempt is to be made to re-work Channel 4 sitcom The IT Crowd for American audiences. Scrubs creator Bill Lawrence is working on a NBC pilot.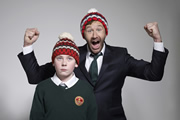 Moone Boy, the Sky sitcom created by Chris O'Dowd, is to be re-made by the US television network ABC.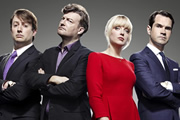 Channel 4 has confirmed that its topical comedy show 10 O'Clock Live starring Charlie Brooker, Jimmy Carr, David Mitchell and Lauren Laverne will not return.