New Fringe award dedicated to Malcolm Hardee
Monday 2nd June 2008. Written By:
Ian Wolf
A new award is to be presented at the Fringe Festival for the next ten years: The Malcolm Hardee Award for Most Original Act.

Named after one the most influential members of the alternative comedy movement, the Malcolm Hardee Award will be given in the field of 'comic originality of thought or performance'. In honour of Hardee's disregard of money, the award comes with no cash prize, with the winner instead being asked to lend a tenner to the prize giver.

This year the prize will be given out on the 22nd August at the Gilded Balloon venue. It will be judged by four people:

- Tim Arthur: Editor of the comedy section of Time Out magazine and one of the judges for the if.comedy award last year.

- Kate Copstick: A critic who has been writing reviews for Fringe acts for several years.

- John Fleming: The co-writer of Hardee's autobiography and co-editor of the anthology Sit-Down Comedy.

- Dominic Maxwell: Comedy critic for The Times and if.comedy judge in 2006 and 2007.

Freddie and Poppy Hardee, Malcolm's children said: "One of our dad's greatest qualities was finding and supporting new talent. This award in honour of our father will hopefully help to continue to promote new, exciting and slightly eccentric comedy acts at one of the world's most famous comedy festivals. We look forward to seeing what the judges choose."

Hardee (1950-2005), known for his anarchic style and unpredictable behaviour, was an influence on many comedians working today; including Jo Brand, Alan Davies, Jenny Eclair, Harry Enfield, Harry Hill, Paul Merton, Al Murray, Vic Reeves, Jerry Sadowitz and Johnny Vegas.

One example of Hardee's outlandish behaviour occurred when he spotted a critic who had given him a bad review. Hardee performed a magic trick, giving the critic a plank of wood to hold - he then kicked him in the privates.
Latest News
Filming has begun on the third, highly-anticipated Bridget Jones film, to be entitled Bridget Jones's Baby.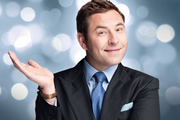 The next adaptation of David Walliams's childrens' books will be Billionaire Boy, starring John Thomson, Elliot Sprakes, James Fleet, Rebecca Front and Warwick Davis.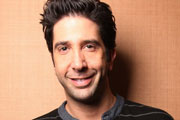 Friends alumnus David Schwimmer will co-star with Julia Davis and Nick Mohammed in their new Channel 4 sitcom, Morning Has Broken.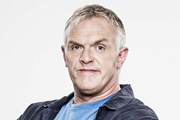 Man Down will return to Channel 4 for a third series next year.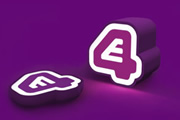 E4 has ordered Wasted, a new sitcom about four friends living in a West Country village.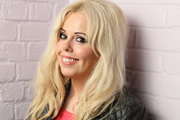 GameFace, a sitcom in which Roisin Conaty plays a hapless woman muddling through life, is to get a full series on E4.