A panel show project for ITV which was not commissioned...
Chat Show Roulette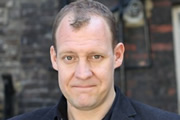 Chat Show Roulette is an improvised character comedy show in the shape of a traditional chat show.

Like many chat shows, there's one host, four guests and a studio audience. However the guests are all comedy performers who don't know who they will be playing until literally seconds before they appear. That's because their names, occupations and life stories are chosen randomly from containers filled with suggestions from the audience.

Hosted by Justin Edwards (The Thick Of It, Jeremy Lion, The Consultants) the guests included Matt Lucas and Rebecca Front.

This show was not made for ITV, however it did become a Radio 4 series in 2014: Radio 4 show guide
Recorded Wednesday 6th February 2013 at RADA Studios.
See Also - Related News Story: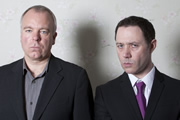 Casting has been revealed for Inside No. 9 Series 3, including Felicity Kendal and Morgana Robinson. Read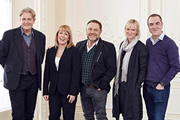 The cast of ITV comedy drama Cold Feet have reunited for the first time in 13 years, ahead of Series 6. Read