How To Leave Your Psychopath
Comic Maddy Anholt to publish book on toxic relationships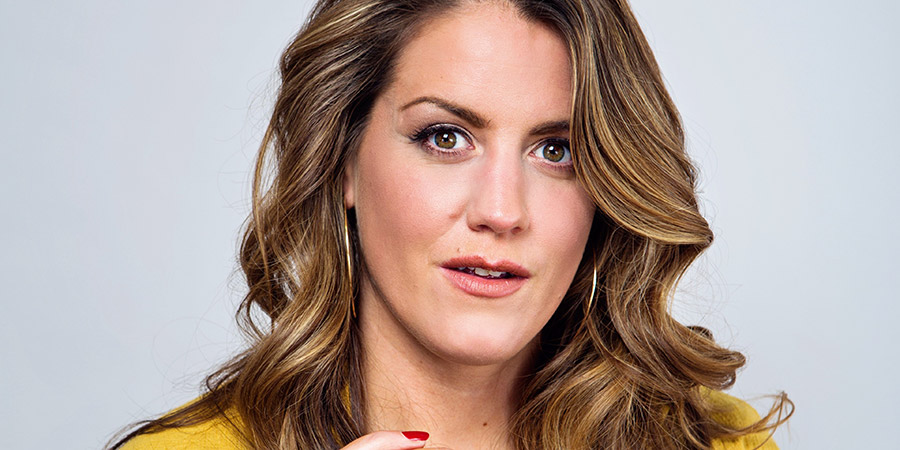 Comedian Maddy Anholt is to publish her debut book.
How To Leave Your Psychopath looks at the darker side of relationships and modern dating, and will be released by Pan Macmillan imprint Bluebird in February 2022.
Bluebird says: "This is a candid and darkly entertaining insight into the bizarre and frightening world of coercive control and abusive relationships from a woman who, until her eyes were opened, had spent her entire dating life trapped in them. This accessible book will cover all types of toxic relationships as well as the route to self-discovery, how to see and respond to red flags, safe dating, recognising controlling traits, distinguishing narcissistic and psychopathic personality types and all that lies in-between."
They explain: "Anholt is uniquely placed to write this book. After a decade's worth of emotional abuse, she found the means to 'wake up' to the toxic patterns of psychopathic personality types with help from an NHS Crisis Counsellor. She then set out on a journey to educate herself about the complex and intriguing traits of narcissists and psychopaths, and to find out why she - as an empath - had been particularly vulnerable to their allure.
"After sharing her story through comedy shows and on social media, Anholt was astonished at how many people, particularly young women, are trapped in these relationships with no tools or resources to help themselves find freedom. Using her direct experience on the frontline and her skills as a professional comedian and communicator, working with Women's Aid to raise awareness and funds, and a number of respected psychologists, Maddy has written this survival guide to inform and entertain readers, and possibly even save lives by starting a wider conversation about this issue."
Anholt says: "An extraordinary number of people are utterly trapped in controlling and coercive relationships. For many years, I was one of them, and what I desperately needed back then was a straightforward survival guide to explain what the hell was going on. I decided to write the book I wish I'd read 10 years ago! It has been my absolute pleasure to work with my brilliant literary agent Anna Pallai, Women's Aid, and Carole Tonkinson and her outstanding team at Bluebird, Pan Macmillan. I feel my story has found its natural home."
Anna Pallai says: "Maddy is one of the warmest, funniest young voices around - and she writes about this dark subject with captivating insight and wit. I am delighted that Carole and the Bluebird team will be working with her on this important book."
Publisher Carole Tonkinson says: "Maddy's proposal was the dream: brilliantly researched, well informed, immensely relatable and laugh-out-loud funny. I pre-empted it straight away. I have been on the search for a book on coercive control that felt empowering, informed by lived experience and is an unputdownable read. One of the terrible legacies of coercive control is toxic shame about getting involved with a narcissist in the first place.
"Maddy is living proof that there is nothing to be ashamed of and her passion to share her hard-won insight and to help other people identify destructive partners and patterns is inspiring.. It's like a best friend helping you remember your best self and find your way out of trouble. I cannot wait to get it out there."
---
For updates, click the button below.
A book about coercive control and toxic relationships.
Please note that this product's release date has yet to be confirmed. If you add it to your wishlist we will email you when it is ready to pre-order.
It looks like you're in the US? Fear not! Almost everything can still be ordered.
Amazon UK
deliver internationally,
Amazon.com
carries many items separately, or you can look out for US/Canadian flags on our product listings for direct links.
If ordering from a UK store, please note that you are in Region 1 (DVD)/Region A (Blu-ray), whilst the UK is in Region 2/B, respectively. This means that many - but by no means all - may fail to play. Look for products marked "Region free", "All regions", "Region 0" or "Multi-region". Blu-rays may also be marked "Region A/B/C", "Region free", or variations thereof. You may also check whether your DVD/Blu-ray player supports multi-region playback (also referred to as "region free"), or whether it can be set to do so. There should, of course, be no problems with books, CDs, or other physical items.
More advice & help on importing
Share this page