Comedian Christmas cards
Comedians provide jokes for charity Christmas card range
Comedians including Josh Widdicombe and Sara Pascoe have contributed jokes to a Christmas card range
100 sets of the Arc cards have been printed, with proceeds going to the charity Shelter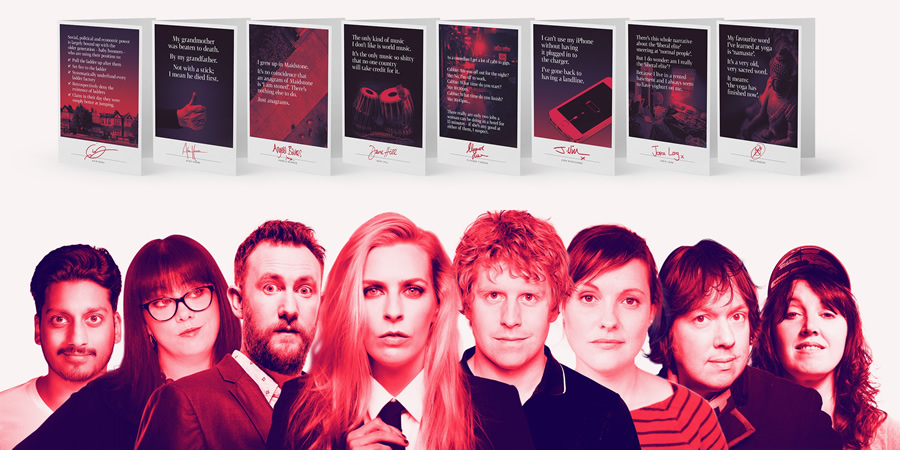 Eight comedians have added their jokes to a new range of Christmas cards.
Graphic designer and comedy fan Haiminh Le has created a limited edition set of Christmas cards called 'Arc', with all proceeds going to homeless charity Shelter.
Dubbed "the funniest box set this Christmas", Arc features contributions from Ahir Shah, Alex Horne, Angela Barnes, Dave Hill, Eleanor Tiernan, Josh Widdicombe, Josie Long and Sara Pascoe.
Each comedian has provided one of their current jokes to go on the front of their card alongside a copy of their autograph. For example, Dave Hill has supplied the joke: "The only kind of music I don't like is world music. It's the only music so shitty that no one country will take credit for it."
Haiminh ran a similar project in 2015, which Horne and Pascoe also contributed to. Talking about the new cards, he says: "To have some of the country's funniest people give you temporary custody of their jokes - the result of hours of writing and crafting - to raise money for Shelter is a huge honour. No pressure, then... Piece of piss."
Just 100 packs of cards, priced at £6, have been produced. To find out more and purchase a pack visit arcprints.cool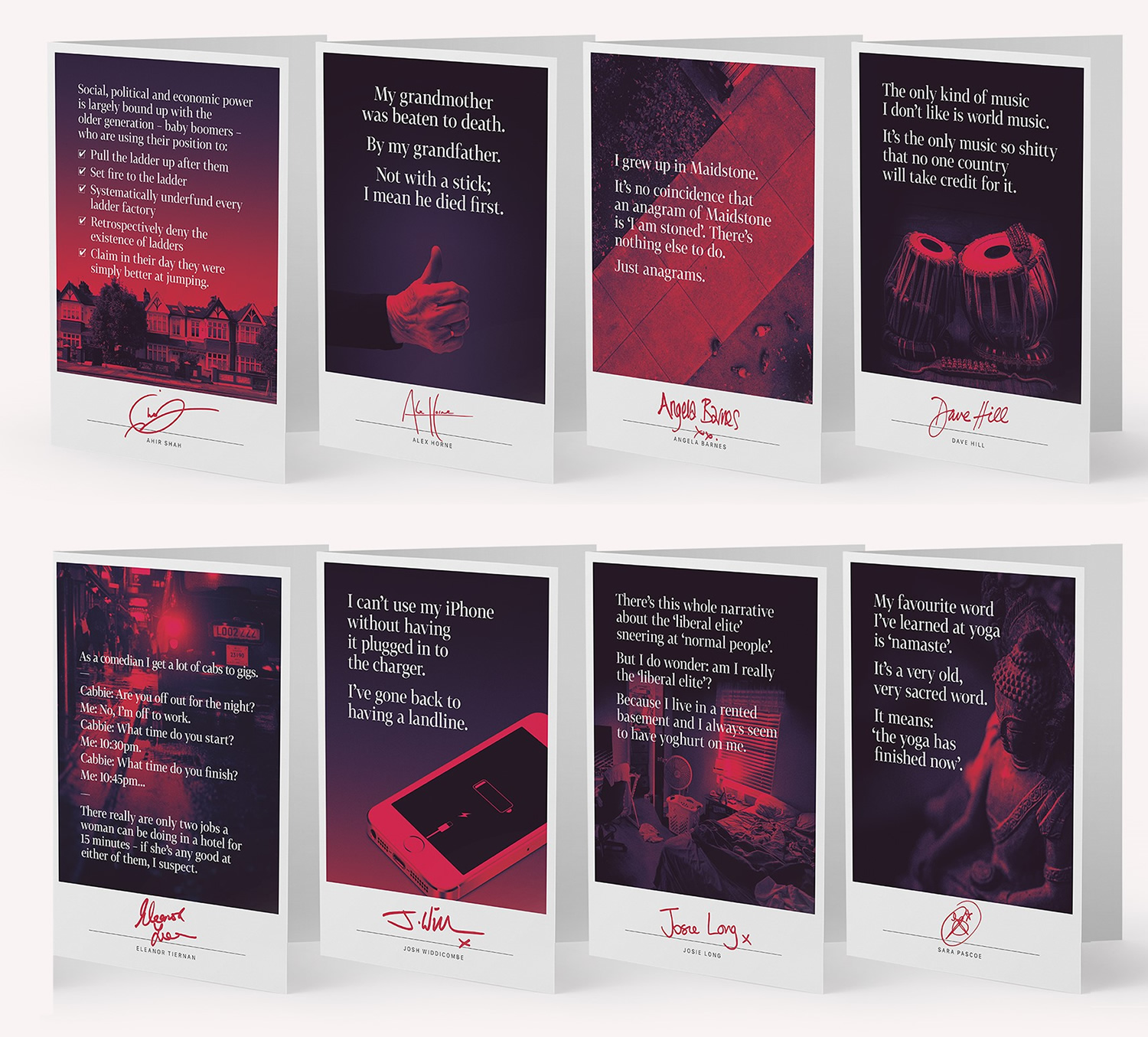 Share this page