A few years ago, one of the BCG team attended a popular comedian's work-in-progress show in London with a friend, which was a tad more expensive than you'd usually expect for the fairly underwhelming, hour-long performance.
Still, the bonus here was a free DVD copy of the comic's previous TV series. But that proved a bit underwhelming too. "Do people still watch DVDs?", the friend wondered. This was back in late 2014.
It's a question you can't help but ponder as you peruse the little pile of DVDs or Blu-rays you've probably accumulated over Christmas: will there be a pile again in a year's time, or the Christmas after that? And if not, what on earth will we buy people instead? These are the ups and downs of the online takeover. Imagine just getting to the point where your stand-up career is going well enough to release a DVD, only to discover that people are ditching their DVD players. Ouch.
For comics, getting a Netflix special - and a potential global audience - is clearly the next big thing, and it's interesting to look at how all media may change over the next few years. Will we still be reading physical newspapers? At the height of the tabloid sales boom back in the 1980s, big-prize bingo was their main selling point. Now you can get free bingo online, and a lot of the newspapers' content too - even if certain papers run a semi-separate online operation, with their websites more fragrantly salacious.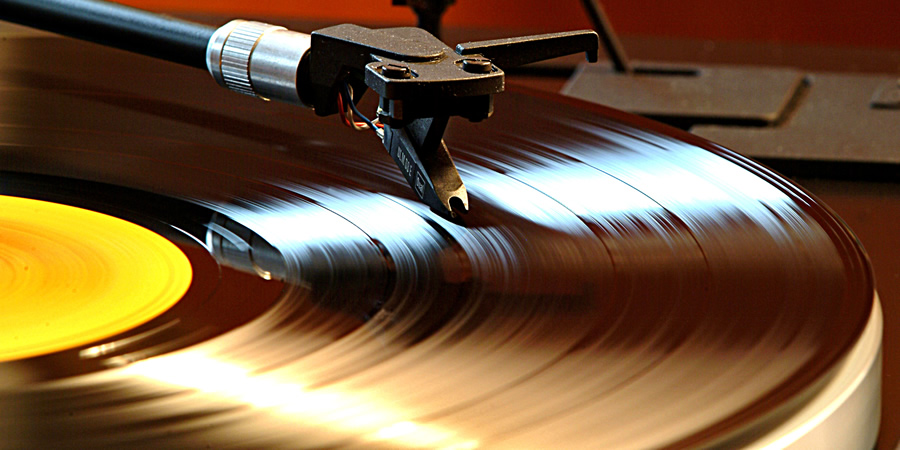 There are still a plethora of magazines on newsagents' shelves, but those performing best tend to be glossy coffee-table affairs. Meanwhile sales of premium, glossy vinyl records are on the up, with CDs being killed off by streams and downloads. Perhaps that offers an answer for comedians wanting to preserve their work on some lasting physical product: the old American album model.
Comedy albums were always a big deal in the States. Where the vast majority of UK comics tend to get a new show together for the Edinburgh Fringe, you'd hear US stand-ups talk about honing material for the next album, as Richard Pryor, Steve Martin and Bob Newhart did. It's a nice idea - comedians going back to vinyl - and certainly works for many musicians nowadays: release your new stuff relatively cheaply as an audio download, to spread the word as widely as possible, but then also press up some pricier LPs for the diehards - and the grandchildren, one day.
What if people haven't got record players, though? Well, that doesn't seem to matter. One intriguing fact that's emerged from the vinyl upsurge is that something like 48% of purchasers never actually play them; they just buy them for the visual appeal, to support the artist, or to show off. Why bother fiddling about with a disc when you can play the MP3 version at the touch of a button - or ask Alexa to stream it?
That seems increasingly the case for DVDs too, as the very concept of finding, opening and playing one now seems overly fiddly to many. US sales were down 10% this past year, after a 14% drop the year before. But then big sales aren't always the point. There are still several fine UK companies releasing DVDs from great TV shows, films and comedians they love, just to get the work out there, physically, forever.
And hopefully there are enough comedy fans who'll keep a DVD or Blu-ray player set up for whenever they do. The disc isn't dead just yet.