Interview with 'Dear Mr. Kershaw' writer Derek Philpott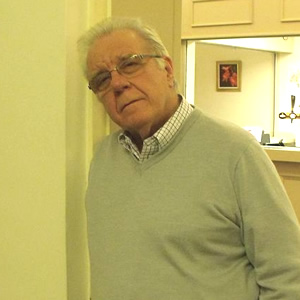 Have you ever heard a song on the radio and been left with unanswered questions? Derek Philpott has. With help from his neighbour Wilf Turnbull, he's working his way through the world of Pop to uncover the answers from the artists themselves... by writing letters to them.
Is Level 42's Lessons in Love an officially-accredited City & Guilds qualification? Does the singer in Another Girl, Another Planet require urgent medical attention? And did Derek get a reply from the one and only Chesney Hawkes (despite finding 68 of them on Facebook)?
What started as a small hobby grew into something bigger when the artists started writing back. Now Derek and Wilf have put the collection together (along with some of the unanswered questions) so as to share the responses with the wider public. The result is the book Dear Mr. Kershaw.
We caught up with Derek (pictured) to find out more...
You started this as an online project. How did the book come about?
Through popular demand; in response to the website, and messages from fans asking where the book was. Publishing seemed to be a natural progression. Pale imitations of the work were also appearing online without credit, and it was imperative that the work be protected by bringing it to a wider audience.
Were you surprised when you started getting responses from the popstars?
Absolutely staggered. The site was originally just us throwing these letters into cyberspace for fun and for all to see. We'd tentatively sent them to the pop stars' management and websites but soon stopped when, understandably, we drew a blank. Then, a couple of years later - unprompted bless them, and because they loved the website and wanted to help - our fanbase began doing the work for us through their own contacts with the artists. We effectively found a back door into the industry.
What was your favourite response?
This changes all the time, especially as I have just had to revisit the lot for the book and had forgotten about many of them (given that this started in 2008). But, in the words of the man in the shed on The Fast Show, "today I have been mainly reading Was Not Was."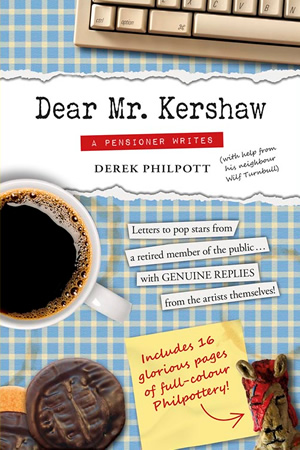 You funded the book via Kickstarter. Why didn't you go via the traditional publisher route?
Wilf actually took a back seat about 5 years ago as my own output was so prolific and he didn't want, as he put it, a ''double bombardment on Facebook''. He still lobs in the odd letter now and again though, which is very welcome.
I felt very strongly that as the whole thing had been nurtured by our online community, so to go with a major [publisher] would be somehow a sell out and a betrayal of their work. It was a logical process for the progress into print to be just as organic. Also, crucially, it would retain my book as mine, and all creative control could be unhindered.
How did you build the community?
It built itself through shares and 'word of text'.
Did the community help in any other ways?
The community, together with my own efforts, were responsible via a collective push and sharing the hell out of the Kickstarter link, in getting the book funded. There would have been no book otherwise.
The fanbase pushed it like hell, as did the popstars themselves; more than happy to support an independent venture and a bloke doing this from his living room.
I asked openly for help with proofreading, legalities etc; and this professional help was offered immediately, for free, as they were fans. Even the designer, who emailed me immediately to ask to come onboard, worked for mate's rates even though I had never spoken to him before. I told him I didn't have a clue what I was doing and he set the print run up for me too.
Then, when I posted [on Facebook] that I was panicking about taking the first shipment of 1,000 copies to the Post Office from the delivery address of my front room, another Facebook friend offered to handle the entire shipment, again at mate's rates through his courier company.
How can people buy their own copies?
It is available on pre-order, to buy in November, through Plane Groovy Records