Radio 4 sitcom Fags, Mags & Bags to return
Radio 4 sitcom Fags, Mags & Bags to return
Radio 4 sitcom Fags, Mags & Bags is to return for a sixth series
The show has been off air for 3 years. Creators Sanjeev Kohli and Donald McLeary are pleased to be back
The new series will be recorded in February, for broadcast in the 11:30am slot from April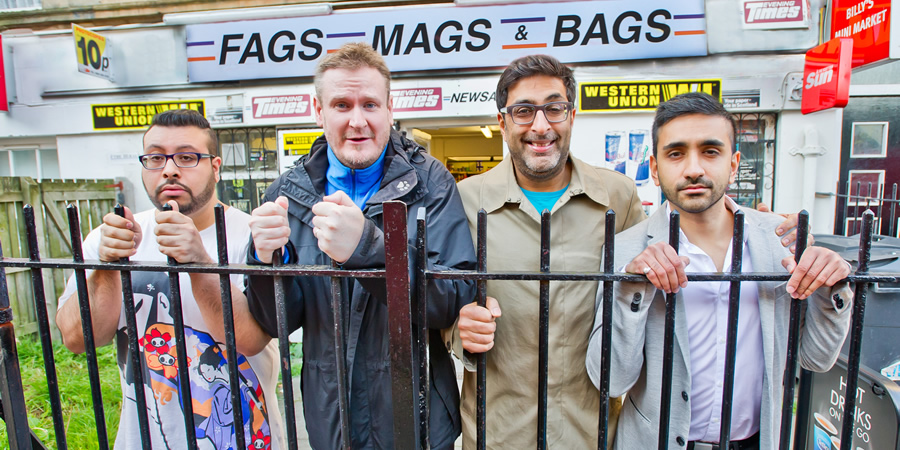 Fags, Mags & Bags is to return to Radio 4 for a sixth series.
The Scots-Asian corner shop comedy, written by and starring Sanjeev Kohli and Donald McLeary, has been off air for three years. However, new Radio 4 comedy commissioner Sioned Wiliam has now ordered a sixth series of the show, keen for it to return to the 11:30am slot.
Fags, Mags & Bags focuses on Ramesh Mahju (Kohli), who has built up his newsagents over the course of 30 years, and is a firmly entrenched feature of the local area of Lenzie. Ramesh is ably assisted by his shop sidekick Dave (McLeary), a forty-something underachiever who shares Ramesh's love of the art of shopkeeping.
Also involved in the running of the shop are Ramesh's sons Sanjay (Omar Raza) and Alok (Susheel Kumar), neither of whom are particularly keen on the old school approach to shopkeeping, but natural successors to the business. Ramesh is keen to pass all his worldly wisdom onto them whether they like it or not.
Produced by Glasgow-based production company The Comedy Unit, the programme became a favourite with audiences and critics alike when it ran between 2007 and 2012. The show picked up three Writers' Guild Award nominations for best radio comedy, winning in 2008, and in the same year was nominated at the Sony Radio Academy Awards. Repeats of Series 4 of Fags, Mags & Bags can currently be heard on Radio 4 Extra on Monday evenings at 10.30pm, or on BBC iPlayer any time.
Speaking about the show's return, Sanjeev Kohli says: "In a time of changing politics, economics and beard length, it's comforting to know that there is a corner of Britain that will forever be shop."
Donald McLeary adds: "They say in life, you should never go back, but who can resist the lure of a complimentary bag of Prawn Sturgeons? Not me, evidently."
The new series starts recording in February, and will be broadcast on Radio 4 from Monday 18th April.
Share this page